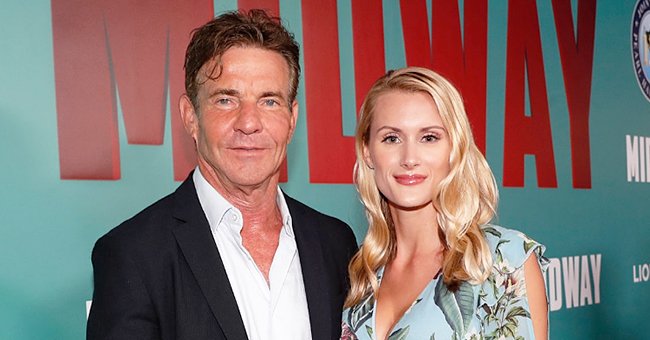 Getty Images
Actor Dennis Quaid Marries Younger Girlfriend Laura Savoie in a Santa Barbara Wedding

Dennis Quaid and Laura Savoie have made things official. In a secret getaway event, the pair tied the knot earlier this month and are finally talking about it.
On June 2, Dennis Quaid married the love of his life, Laura Savoie, reports People. After a delay from April, the pair apparently couldn't wait any longer.
Without family or friends present, they tied the knot at a seaside resort located in Santa Barbara. The pastor was their only witness at the ceremony.
Initially, Quaid, 66, and Savoie, 27, were hoping to have a private Hawaii wedding followed by a reception in Nashville which family and friends would attend.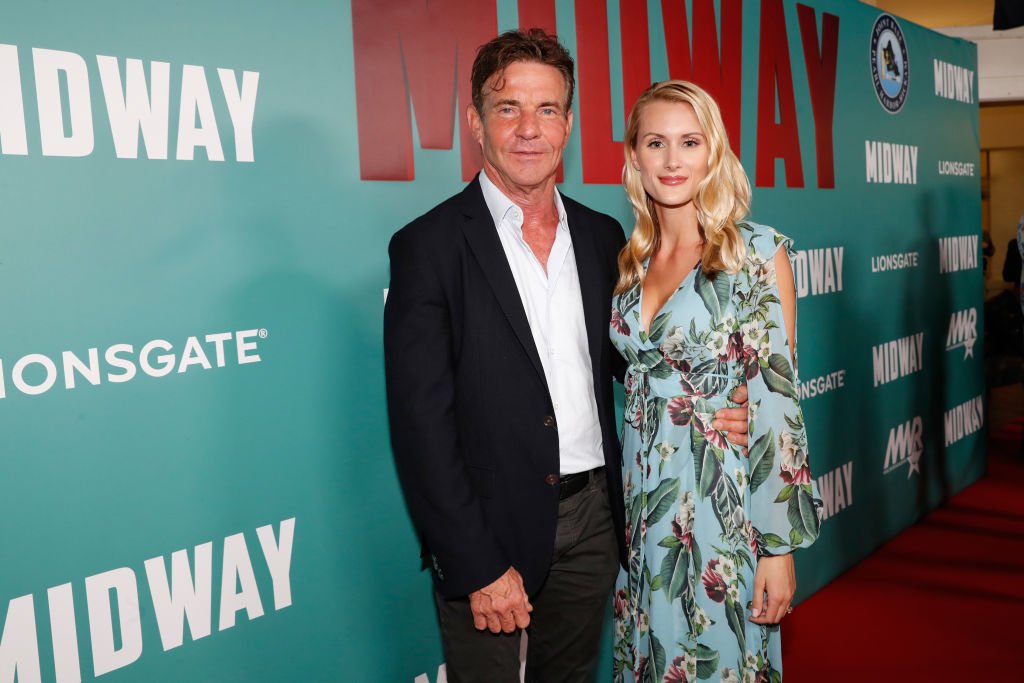 Dennis Quaid and Laura Savoie at the "Midway" Special Screening at Joint Base Pearl Harbor-Hickam on October 20, 2019 | Photo: Getty Images
QUAID AND SAVOIE DESCRIBE WEDDING
Due to the coronavirus pandemic, the plan was scratched since public groups of over 10 people are prohibited. Although things are slowly returning to normal, Quaid and Savoie pushed forth anyway.
Quaid told People of his big day, "It was beautiful." Indeed, his wife's photos in her Chosen By One Day gown are stunning. Quaid looked handsome in a gray suit.
Savoie, who gained a master's degree in accountancy from the University of Notre Dame, also spoke on it. While taking their vows, she was reminded of "what it really means to bring your lives together."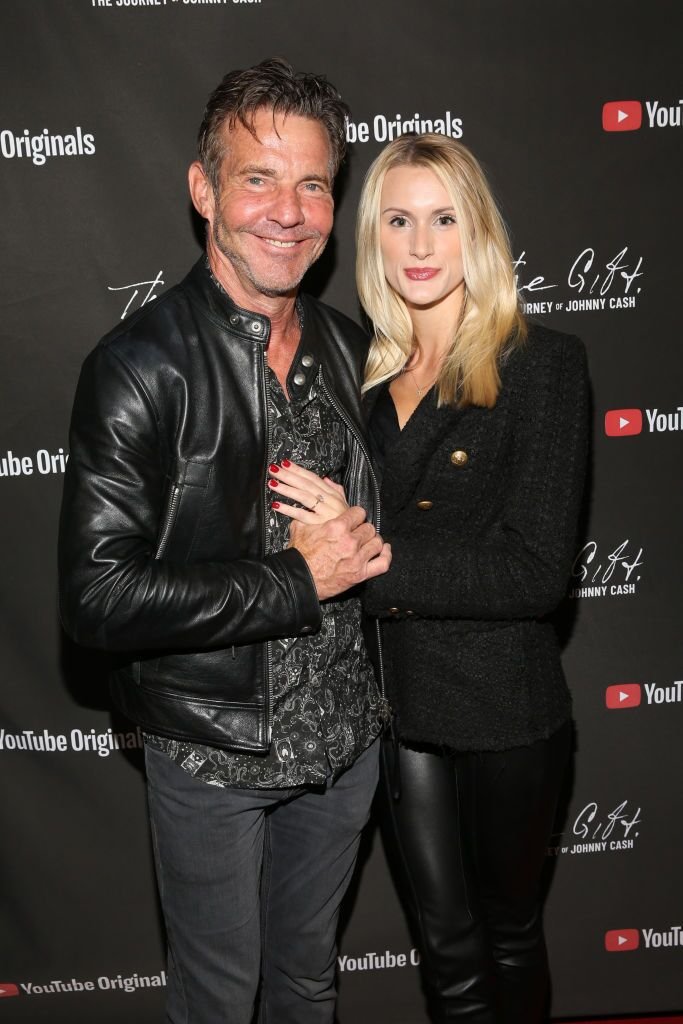 Dennis Quaid and Laura Savoie attend CASH FEST at War Memorial Auditorium on November 10, 2019. | Source: Getty Images
WHY THEY EACH FELL IN LOVE
She continued: "To put another person before yourself." The Univerity of Texas doctoral student won over her actor husband with "her character, her intelligence, [and], of course, her beauty."
For Savoie, her heart fell when she saw how Quaid continues to find joy in life and has such a positive attitude. His unrelenting passion is a driving force for her.
The couple first announced their engagement in October 2019. Quaid has been married thrice before, while Savoie is new to it. However, their wide age gap presented them with unique criticism.
QUAID ADDRESSES LARGE AGE GAP
Last November, Quaid brushed off the 39-year age difference, saying that one has "no control over who you fall in love with." Furthermore, the disparity doesn't bother the couple.
The "Innerspace" actor further noted that he didn't specifically go out and look for someone way younger than him. He said he is not someone to fall in love quickly but insisted that Savoie is the one.
Quaid's previous wives are P.J. Soles, Meg Ryan, and Kimberly Buffington, the last of whom he finalized a divorce in April 2018. Quaid has a son with Ryan and shares twins, Thomas and Zoe, with Buffington.
SAVOIE'S HISTORY AND THEIR LOVE STORY
As for Savoie, she's no stranger to dating celebrities. She was reportedly involved with Jeremy Piven, 54, while attending Pepperdine University, where she graduated class valedictorian.
In addition to her academic credentials, she's also a certified real estate agent in California and a 200-hour certified yoga instructor. She's now working as a teaching and research assistant.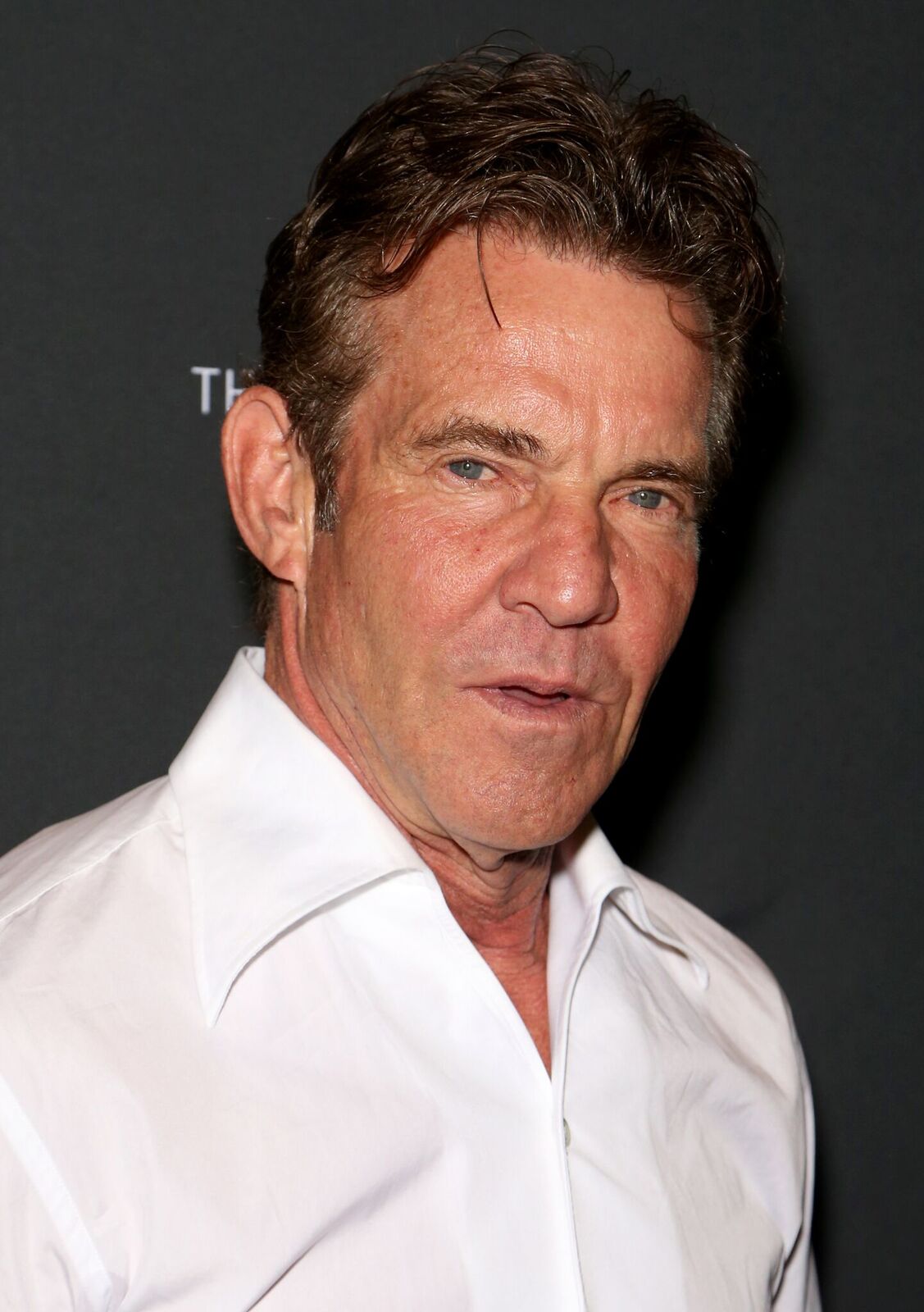 Dennis Quaid attends "Dennis Quaid and The Sharks at The Barbershop Cuts & Cocktails at The Cosmopolitan" of Las Vegas on May 11, 2019. | Source: Getty Images
Quaid and Savoie were dating for mere months before "The Parent Trap" actor proposed in Hawaii. They first met at a business event. Now, they're about to take on life together and everything that comes with it. Congratulations to the newlyweds.
Please fill in your e-mail so we can share with you our top stories!