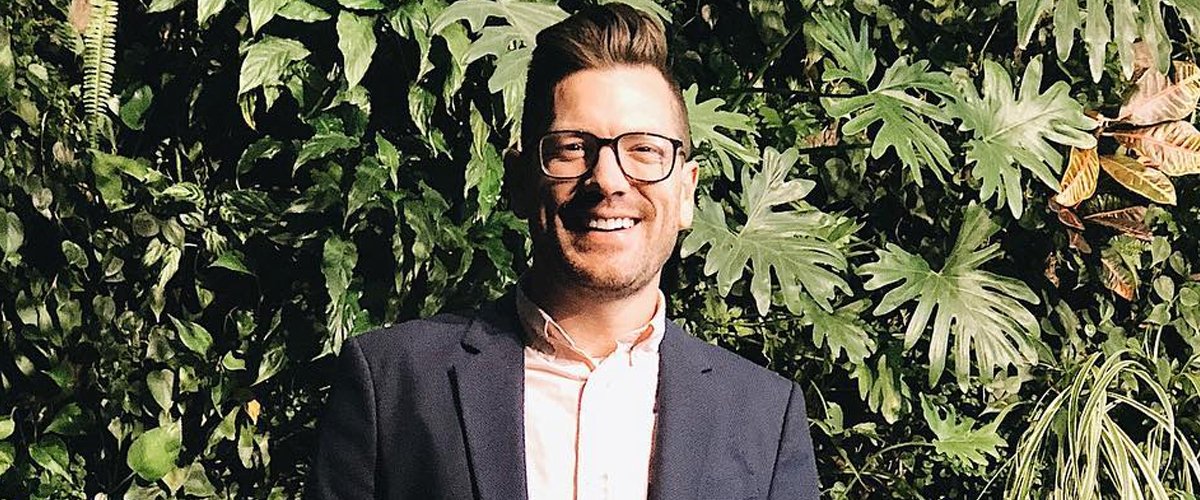 Instagram/lukehenrycaldwell
Luke Caldwell Adopted Five Kids with Special Needs — Meet the 'Boise Boys' Star's Family

HGTV star Luke Caldwell, one of the hosts of the house-flipping series "Boise Boys," has seven children. Five of them were adopted and have special needs.
Luke, a designer and home renovator from Boise, Idaho, has been married to his first sweetheart, Miranda Caldwell, since June 2002. Years after tying the knot, Miranda gave birth to two children, Elias and Brighten.
You connect with the kids through quality time and through love.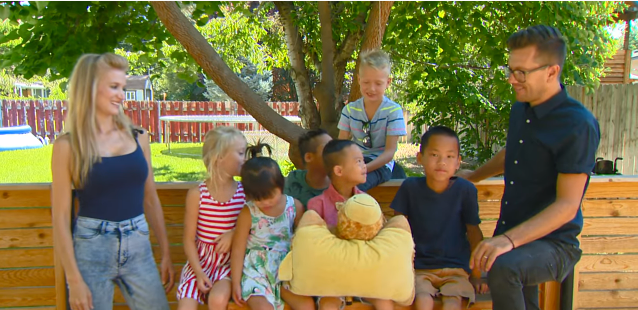 Luke and Miranda Caldwell with six of their children | Photo: YouTube/KTVB
LUKE CALDWELL'S LARGE FAMILY
While they felt fortunate for their two healthy kids, they decided that if they wanted to enlarge their family, it would be through adoption.
That idea had been in their heads for years as they were deeply impacted by some orphanage mission trips that both of them did when they were younger. In Luke's case, he went to India. Miranda, on the other hand, visited Romania.
Luke confessed that, although he was only 12 years old, he was surprised and heartbroken to learn that the kids in the orphan he visited didn't have parents or anybody to take care of them.
For that reason, the couple began to explore their options to adopt and did their best to include Elias and Brighten in the process.
LUKE'S KIDS WERE INVOLVED IN THE PROCESS
Luke Caldwell's kids where probably too young to fully understand what their parents were doing, but the HGTV star pointed out that they comprehended the concept behind adoption.
After giving themselves a year to think and plan the process, they ended up adopting a five-year-old boy with spina bifida named Morris from an orphanage in China.
Probably missing Jin Jahn, his best friend, Morris asked his new parents to adopt him, as well. They listened to the boy's request and went back to the same Chinese institution to adopt Jin Jahn, whose name was later changed to Ezra.
In total, Luke and Miranda adopted four children from that same orphanage: sons Morris, Ezra, and Tucker, and daughter Darla. Three of them have Down syndrome. Luke revealed that one of the main things he and his wife teach their children was not to feel entitled and to have empathy.
THE CALDWELLS CONNECT WITH THEIR CHILDREN THROUGH LOVE
Talking to Parade, Luke confessed that he and his wife relied on love to help their children adapt to their new lives in Boise. After admitting that three of his kids could not communicate very well yet, he said that love was their connection. Luke said:
"You connect with the kids through quality time and through love and letting them know that you're there for them. And it's amazing, you can't be trained for it."
Luke Caldwell pointed out, though, that he was worried about not being able to love his adopted kids as much as he loves his biological ones. The truth is that there is no difference!
On June 24, 2019, the "Boise Boys" star announced online that he had adopted a girl from Kyiv, Ukraine. Anna, whose name was later changed to Promise, was 15 years old when she joined the Caldwell household.
LUKE AND MIRANDA WANT TO RAISE AWARENESS ON ADOPTING
Luke's family is passionate about adopting special needs children as they believe that the love they get is "no different at all" and that every person is unique and special.
Apart from that, they focused on being a voice for the people who don't have one and on raising awareness on adopting children. Luke and his wife want to help people notice how much they have to give to others, and what a blessing it is to adopt.
Nowadays, the Caldwells live in a house that Luke and his "Boise Boys" co-star, Clint Robertson, bought to renovate in 2017. However, its foundation was in such a bad shape that they had to rebuild everything from scratch.
After working hard on it for two years, Luke Caldwell considered that the best thing he could do was to move in with his wife and kids. The fact that their new place is bigger than their previous one made it perfect for their seven children.
Please fill in your e-mail so we can share with you our top stories!