Hennessy Carolina Is Cardi B's Sister & Has a Stunning Girlfriend — What We Know about the Rapper's Sibling
Hennessy Carolina came into the spotlight as Cardi B's little sister on VH1's reality show "Love & Hip Hop: New York." However, as Cardi's music career took off, Hennessy had to find her path in the industry, and she did it in the fashion world.
Cardi B's rise to fame is one for the books. She went from stripper to reality television star to Grammy-Award winning rapper in less than five years, and her little sister Hennessy was along for the ride through every step of the way.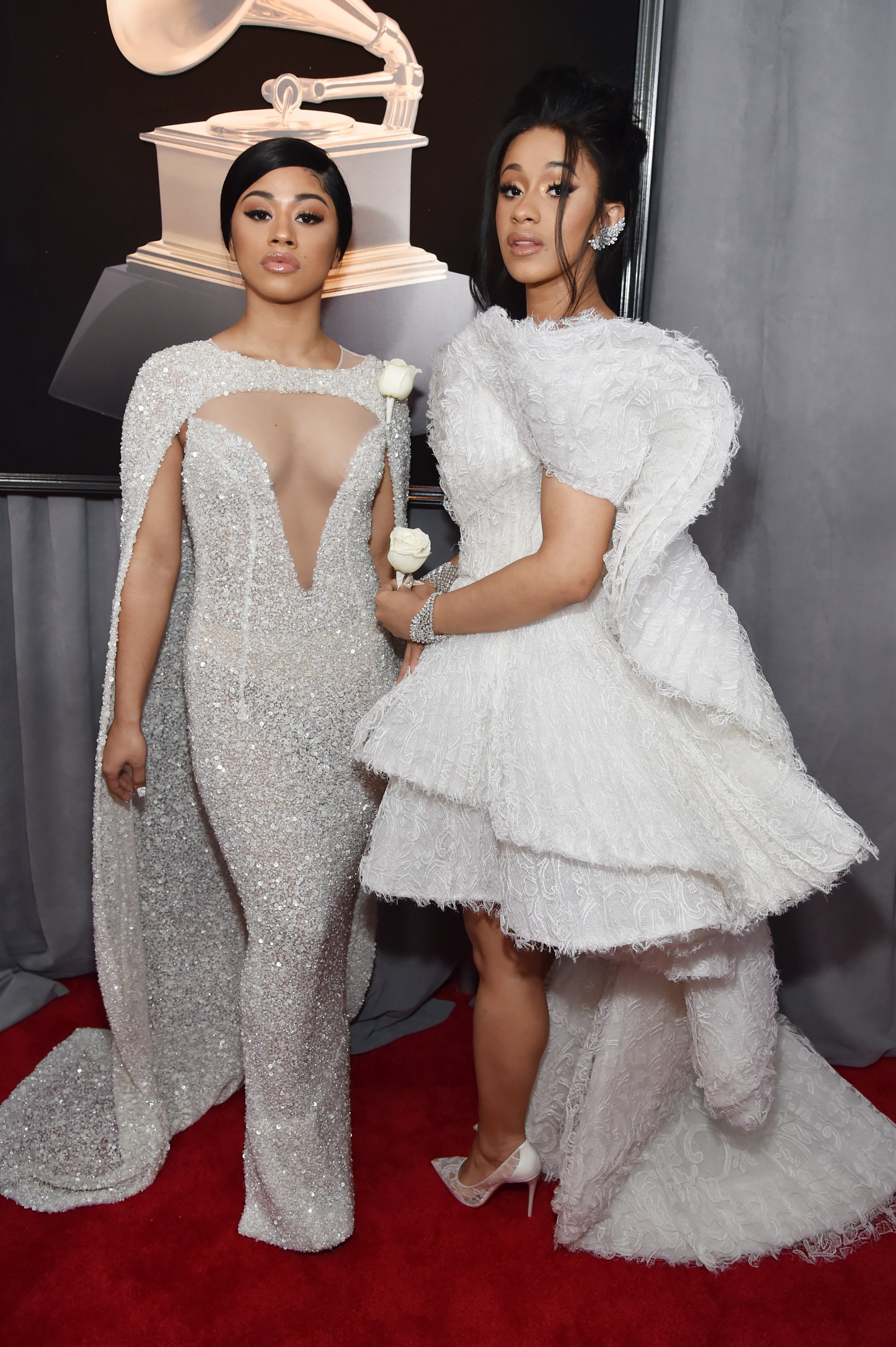 MEET HENNESSY CAROLINA
Hennessy Carolina Almanzar first started gaining attention on Instagram when her sister became a reality TV star in 2015.
[Hennessy] admitted she slid into Diaz's DMs with a "Hey beautiful" as her opening line.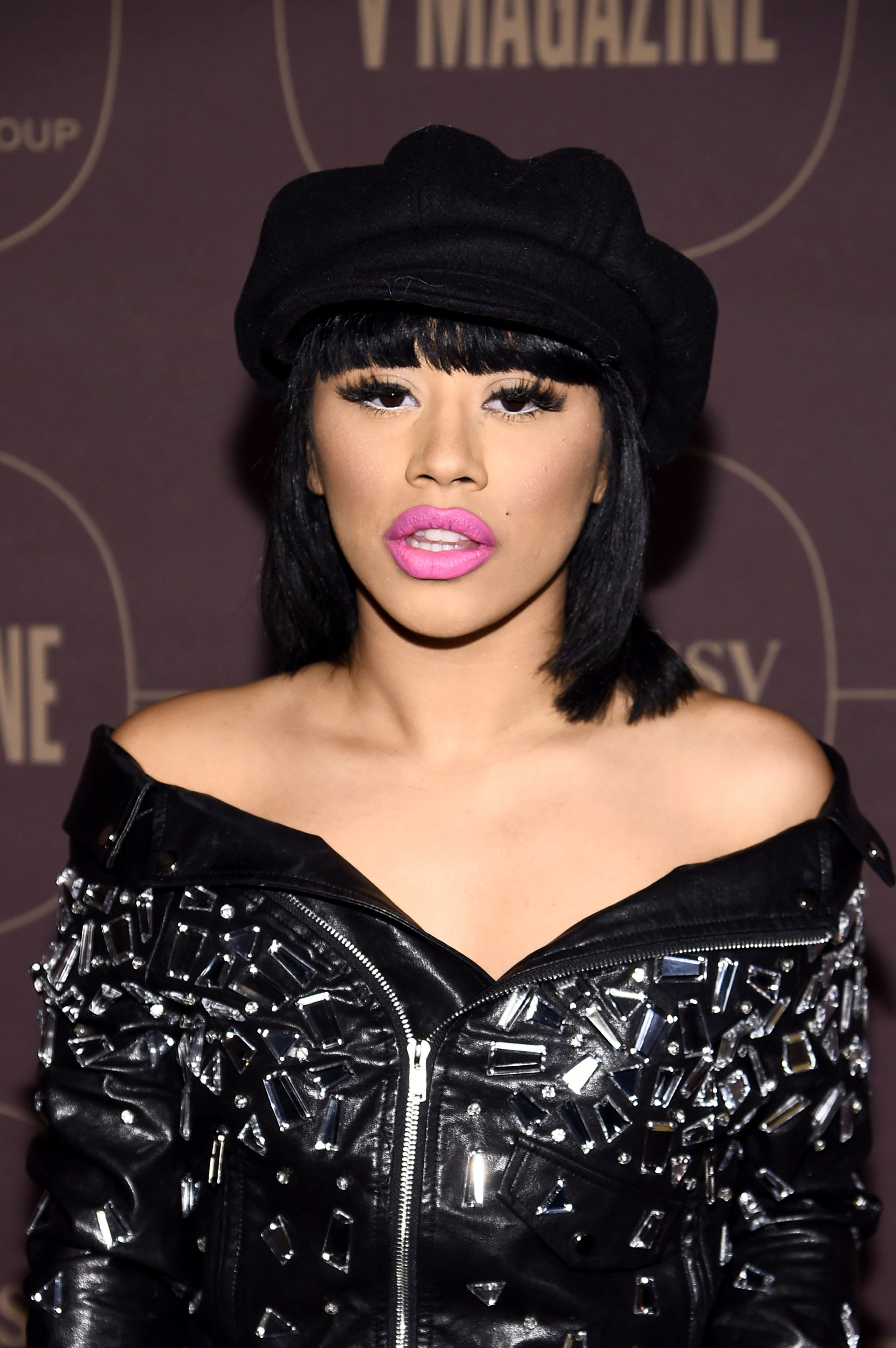 Hennessy went on to appear on season 7 of "Love & Hip Hop: New York" with Cardi, and she left a memorable impression on viewers when she got into a fight at the season finale reunion, something she's not proud of.
"I have a good reason, it's because the girl was being fake, and she was talking [expletive] about my sister, and I'm very defensive over my sister," Hennessy explained of her impulsive reaction.
Hennessy was afraid of the fight changing people's perception of her, but the 23-year-old stunner had nothing to worry about.
After all, her unashamed and bright personality, and her overwhelming honesty on social media, helped her build a community that stands by her no matter what. The community helped when she came out as a bisexual woman.
HENNESSY CAROLINA'S COMING OUT
Hennessy first came out as bisexual in 2017, when she admitted she had been dating a girl for almost a year at the time.
Hennessy and Cardi B's family is Caribbean and deeply religious. So, coming out to her parents wasn't a smooth ride for the younger Almanzar.
Hennessy admitted that her family, especially her mom, was not happy with her sexuality at first. So, it was her job to sit them down and teach them about love, tolerance, and acceptance.
It took a while, but Hennessy says her family eventually realized that she was in love, and there was nothing wrong with it.
"We've been believing this is the way things are, and it's not — that's just rules that been put on us [sic]," she told Paper Magazine, and added:
"Now I feel free, and now I just try to spread the message as much as I possibly can. Love is love, no matter what gender."
Hennessy stood up for the Bisexual community with an Instagram post in 2017. She defended bisexual people who identify as such but prefer being in a relationship with the opposite sex.
"We don't like to be the judge or to be labeled! We just want to be excepted [sic] for who we are… Love is love!" she added.
HENNESSY CAROLINA AND MICHELLE DIAZ
Hennessy Carolina's girlfriend, Michelle Diaz, is a rather private person. Although she's constantly featured on Hennessy's social media, Diaz's own Instagram page is mostly filled with outfit pictures, and pics of their dog, but there's no sign of what she does for a living.
In 2018, fans got a glimpse into Hennessy's and Diaz's dynamic when the happy couple was featured in an exclusive video as part of Vogue's pride month celebration.
As they tried on clothes and then posed together in bed, Hennessy revealed that she met Diaz through Instagram. 
Hennessy recalled scrolling through her feed when the picture of a stylish girl caught her attention. She then turned to her sister and exclaimed, "This is a cute girl on Instagram!'" and "This is my wife."
Hennessy revealed more of the story in an interview with BET. She admitted she slid into Diaz's DMs with a "Hey beautiful" as her opening line. However, she didn't get the response she was hoping for.
Diaz didn't know who she was initially, so, instead of pushing her luck, Hennessy started posting cute pictures every day to catch Diaz's attention. The next time she just said "Hey," and Diaz was already sold.
The pair have been dating for three years now, and Hennessy celebrated their anniversary on January 22 with a sweet message to Diaz that read in part: "You're Not only my beautiful girl but my best friend."
HENNESSY CAROLINA'S CAREER
In the last two years, Hennessy has managed to step out of her sister's shadow and build a name for herself in the entertainment industry.
Hennessy has been interested in the fashion world since she was a little girl, and having a sister with the right contacts certainly helped the aspiring designer get where she is today.
Hennessy made her debut as a runway model during the 2018 Milan Fashion Week, where she walked for designer Philipp Plein.
Two months later, she landed her first fashion campaign as the face of British retailer Boohoo and their holiday collection.
She's also one of the many influencers who promote Fashion Nova, but Hennessy has bigger goals for her future.
She wants to create her clothing line, and her dream list of clients includes everyone who attends the MET Gala.
"Fashion was always in me!" she told W Magazine. "The incentive to just get up and start my day by looking for an outfit to walk outside and look good, it was always in me."
Hennessy, who is enjoying her role as an aunt with Cardi's daughter Kulture Kiari, has the same drive that led her sister to the top of the game in the music industry, so one thing is for sure: we haven't seen the last of her.