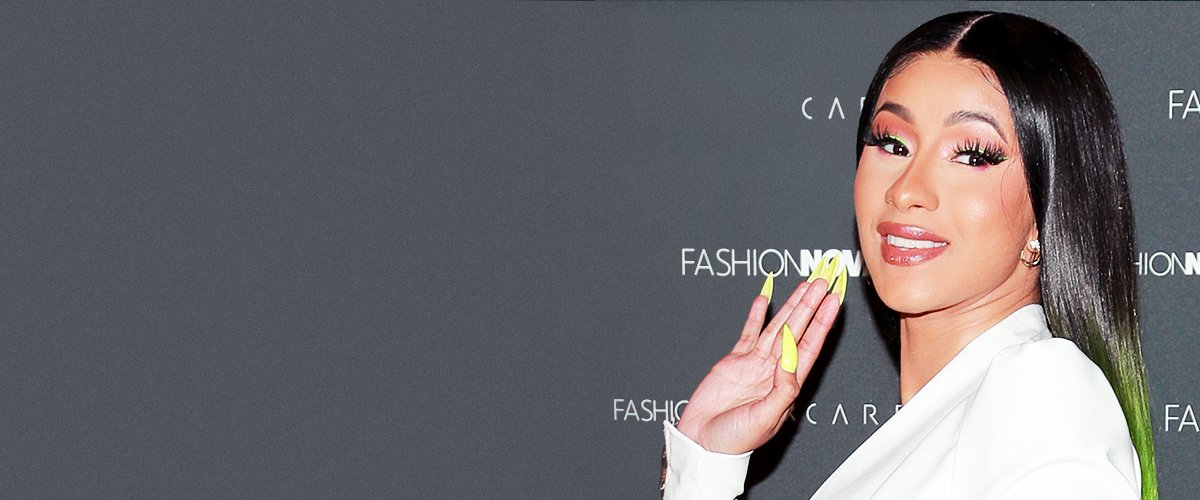 Getty Images
Kulture Kiari Cephus Is Cardi B's Daughter Who Lives in Luxury — Meet the Sweet Girl

Grammy Award-winning rapper Cardi B shares her daughter, Kulture Kiari, who is a year old, with Offset, a rapper and a member of trap music trio, Migos.
Cardi B has had one of the most impressive exponential rises to success in the music industry. Cardi has been married to Offest since 2017, and together, they share their one-year-old bundle of joy, Kulture Kiari.
Cardi and Offset's relationship kicked off on an interesting foot. They met at an industry event in 2016, fell in love, secretly got married in September 2017, and welcomed Kulture not long after.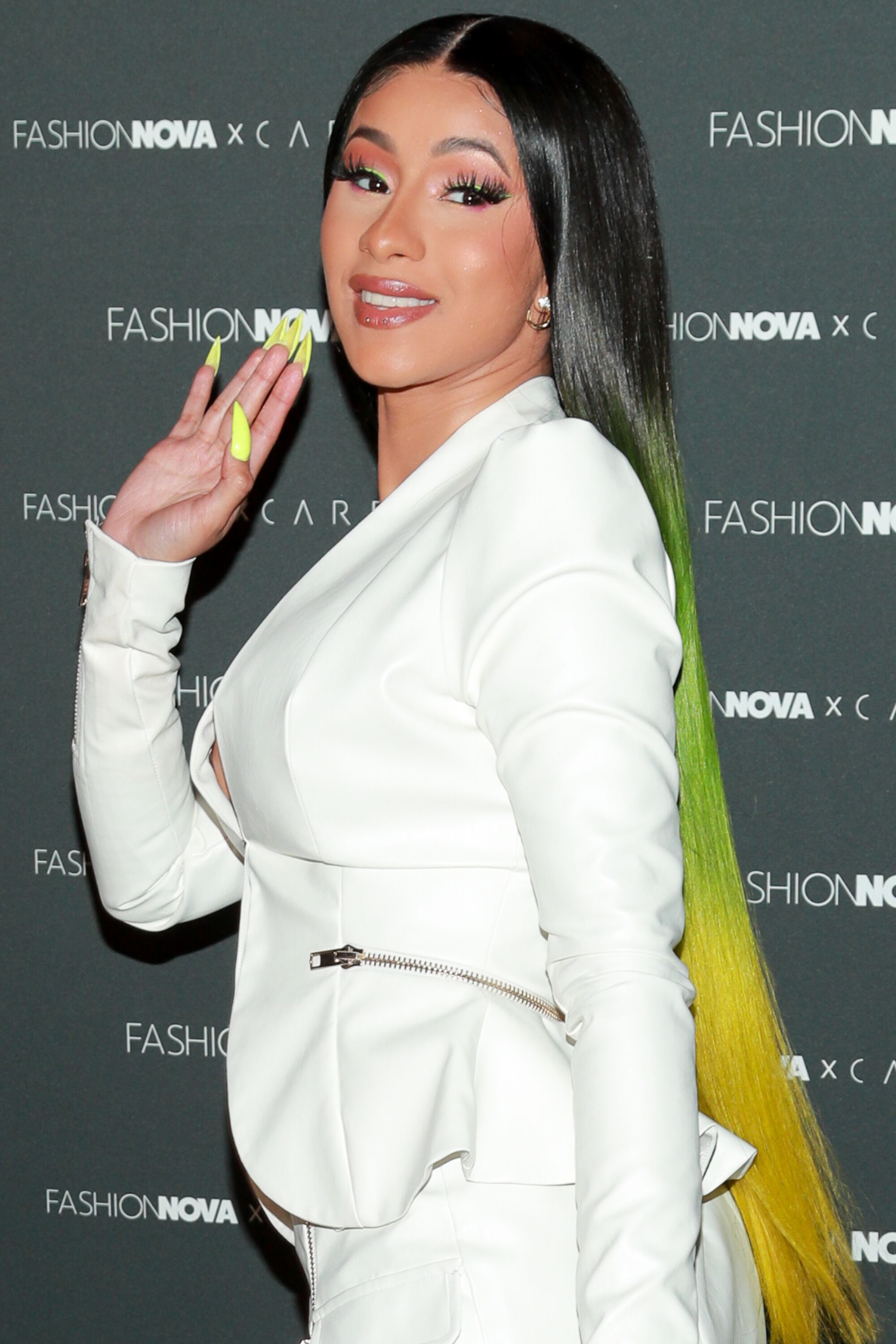 Cardi B attends the Fashion Nova x Cardi B Collection Launch Party at Hollywood Palladiumon May 08, 2019 | Source: Getty Images
KULTURE'S ARRIVAL
Cardi B first confirmed speculations that she was expecting a child in April 2018. Cardi took to SNL's stage to perform songs from her first studio album, "Invasion of Privacy," in a skin-tight white dress that hugged her features and, ultimately, her precious baby bump.
On July 11, 2018, Cardi and her beau officially announced the birth of their bundle of joy on their social media accounts. Cardi shared the good news on Instagram by posting an aesthetically pleasing photo of her unclothed heavily pregnant self, sitting on a pristine white chair, surrounded by several beautiful flowers.
Accompanying the vibrant and alluring maternity shoot was a simple caption that told her fans all they needed to know. The caption read:
"Kulture Kiari Cephus 07/10/18 ?? @offsetyrn."
The rapper informed her followers that her daughter came into the world on July 10, 2018. Her fans were beyond elated for her and offered their congratulations and heartfelt wishes to her and her husband.
After her public announcement, many of Cardi's fans began to wonder why she and Offset named their daughter Kulture. Everyone suddenly wanted to know the meaning of Cardi B's baby's name.
Migos, the trap group to which Kulture Kiari Cephus's dad, Offset belongs, released two studio albums right before Kulture's birth. Both albums were named "Culture" and "Culture II." The speculators wondered if the infant's name was a direct reference to the album names, with only a slight alteration in the spelling.
LIFE AFTER KULTURE'S BIRTH
When a child is welcomed into a family, changes and adjustments start to take place to accommodate the new addition. After Kulture was born, life as Offset and Cardi knew it changed and took on a different meaning.
In February 2019, just months after her daughter's birth, the Grammy Award-winning rapper opened up about her experience with becoming a new mom while maintaining her feisty and striking appearance. Cardi said:
"The things that I thought matter, it didn't really matter. I'm just so focused on my kid. Moms who do wanna feel sexy can be."
Cardi added that becoming a mother was not an automatic highway to becoming a nun or changing drastically from who she was. She did not understand why she had to hide what she loved to do for fun just because she has a daughter.
Dancing provocatively and wearing racy outfits were things that she enjoyed doing long before her daughter came. Ceasing to do them would be pointless, considering she was already known for that, and it was already "out there."
The mom-of-one also revealed that her baby girl was absolutely in love with Offset, and he also loved his daughter. Cardi also said that the Migos rapper gave her whatever she wanted, so she never had to feel like a single mother.
The new mom shared the few important lessons that she learned from her mother. She described her mom as a woman who was very strict and restricted her freedom. She hated it then, but in retrospect, she appreciated her mother as she grew older. Cardi admitted:
"I'm gonna be strict because if you're not strict, you don't know what your child's doing out there."
Cardi also told Vogue about her struggles with post-partum depression and how she battled with the societal pressure of "bouncing back" to her "snatched" pre-pregnancy shape.
She told Vogue that she had been so certain that she would be okay after delivery and snap back into her stunning physique.
But this was not the case, Cardi had to deal with post-partum stress, her hair was messy, her eyes were dark and puffy, and she looked pale.
The struggle to find her feet in her new world resonated deeply with other moms across the globe, so much so, that Vogue published her first Vogue cover.
CARDI'S MOTHERHOOD JOURNEY THUS FAR
There is no doubt that Cardi is extremely proud of her vibrant baby girl. She never hesitates to splatter photos and videos of her daughter across social media and is constantly gushing about her perfect little lady.
Cardi gives her baby girl the finest things of life, often gifting her the most luxurious gifts that a kid could possess. The proud mommy reportedly bought a $100,000 necklace for her sweet girl. Kulture also owns a hot-pink fit-for-a-diva toy Rolls Royce, and she rests her pretty little royal self in a luxurious crib worth a bit more than a pretty penny.
Late in May, the Cardi B-Kulture duo had the rapper's followers rolling on the floor in laughter. In a video shared by Cardi, the adorable tot gave her mom a little bit of sass by ignoring her request for a kiss.
The clip went around on social media, and a user assumed that the toddler did not actually like her mom, tweeting about how funny the mother and daughter looked. The 27-year-old artiste could not let the snide comments about her relationship with her daughter slide.
Cardi responded by heatedly firing back at the unkind comment, letting the user know that she thought they were "dumb" and needed to stay away from her kid.
Afterward, the rapper left an adorable selfie of herself and Kulture on Twitter as a final statement to shut down any trolls who might have been considering rechallenging her.
Kulture is a lucky little lady who has a mom that's passionate and fierce about protecting her daughter and keeping her happy.
Please fill in your e-mail so we can share with you our top stories!