'Godfather of Soul' James Brown — Inside His Love Story
Renowned for being one of the most prolific and talented R&B and soul songwriters and father of funk, Brown was always followed by the media, not only for his achievements in his musical career but for the relationships he had with women as well.  
American soul, funk, and rock singer, James Joseph Brown, was born in Barnwell, South Carolina, in May 1933. His unique style in music, which combined the sound of the gospel with the tones of R&B spread throughout the planet.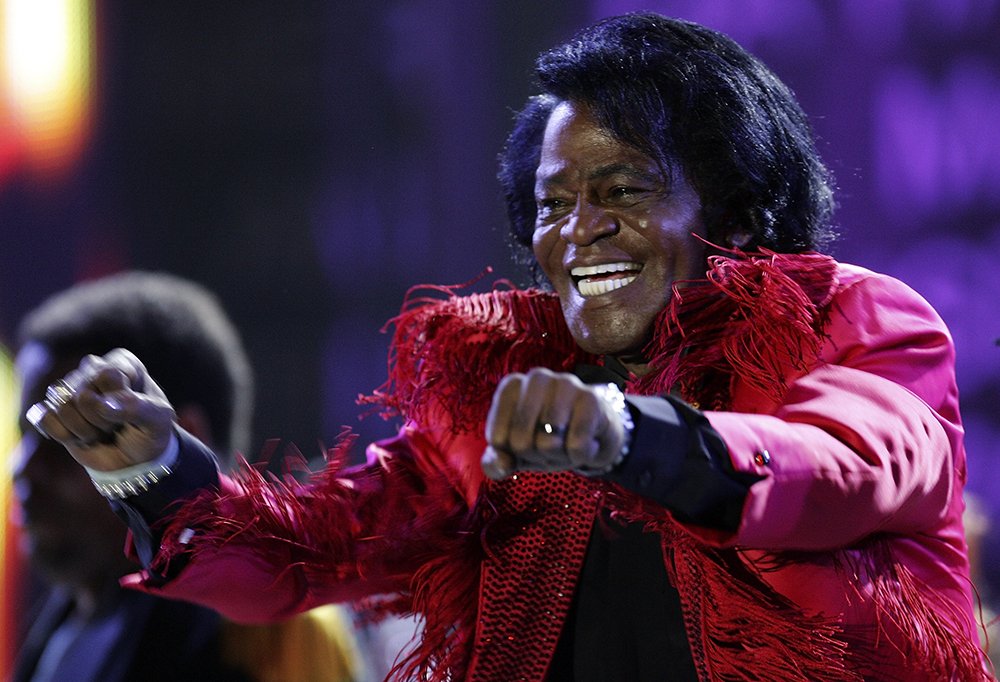 However, his love life was often filled with domestic violence accusations and divorce procedures. During his life, he married four times and had nine children. At the time of his death, in December 2006, he asked for his fortune to be invested in his children's education. To date, his last wish has not been fulfilled.
HIS MARRIAGES
Brown's first wife was Velma Warren, who is actually the least known of his wives. The couple married in 1953 and had three children. They were together for 16 years until they divorce in 1969. After their split, they both remained friends even until Brown's death.
Fourteen years after his death, a court ruling has cleared the way for James Brown's estate to launch the "I Feel Good" trust — using his music royalties to fund educational expenses for children in South Carolina and Georgia. #ICYMI https://t.co/O3QW5laSiM

— AP Entertainment (@APEntertainment) June 21, 2020
A year later, in 1970, Brown married his second and best-known wife, Deidre "Dee Dee" Jenkins. Since their relationship was more public, some of the troubles they had and Brown's abusive behavior towards his wife, were revealed in the movie "Get on Up." 
During their time together, the couple had two daughters. After nine years of an unstable and violent marriage, Brown and Jenkins split in 1979, and finally obtained their divorce papers in 1981.
South Carolina's Supreme Court directed a circuit court to move forward with James Brown's estate plan, which included using the late music icon's royalties to fund educational expenses for children in South Carolina and Georgia:https://t.co/uM9x5TVHI4#scnews

— ABC News 4 (@ABCNews4) June 18, 2020
A few years later, Brown met Adrienne Lois Rodriguez and went on to marry her in 1984. His third marriage was also marked by rumors of domestic abuse. Rodríguez and Brown, however, never divorced. Their marriage ended when she died in 1996, under circumstances that are still unclear to some of her loved ones.
HIS LAST PARTNER
Tomi Rae Hynie was a background singer for Brown, and a couple of years after Rodriguez's death, they both began to date. The couple held an intimate wedding ceremony in 2002.
So good, so good, so good! Get your good feelings flowing with Inductee James Brown's electrifying performance of "I Got You (I Feel Good)." Taking the stage at the Concert for the RRHOF in 1995, Brown's stage presence was unstoppable. Watch: https://t.co/xEqO7N7NSc pic.twitter.com/oXxvk58WsO

— Rock Hall (@rockhall) June 19, 2020
However, when Brown died in 2006, many questions arose about the validity of his marriage to Hynie, as she was still married to a man named Javed Ahmed. After several years of research, the South Carolina Supreme Court recently declared that Hynie's marriage to Brown was not legal.
American music is black music. Black culture is pop culture. We celebrate Black Music Month to see beyond a whitewashed history. Today, Let's take it back to the 60s & 70s, starting with the godfather himself James Brown.
⠀⠀⠀⠀⠀⠀⠀⠀⠀
▶️ https://t.co/9nqfh6fzEK pic.twitter.com/pepzbaxMaI

— Vevo (@Vevo) June 8, 2020
DISPUTE INHERITANCE
It has been more than a decade since the "Godfather of Soul" passed away, and it seems that all the trouble regarding his heritage is closer to an end. After years of litigation over copyright, bigamy fights, DNA paternity tests and millions of dollars in song royalties, the final resolution begins to become more clear with the recent ruling on his last marriage. 
Some questions are still unsolved
on Brown's death,
as there are people close to him who doubt the official version of the story that has been told. There is still a long way to go, while Brown's musical legacy and its weight within American culture remain.