Eartha Kitt's Only Daughter Is Now a Mother of 2 Beautiful Children Who Do Not Look like Grandma
Eartha Kitt's daughter, Kitt Shapiro, has two amazing kids. Just like Shapiro, her children look nothing like their grandmother, but they look beautiful regardless.
Kitt Shapiro might be most famous as the daughter of legendary singer Eartha Kitts, but today, the blonde beauty is a proud mother to two beautiful children.
In a Mother's Day post this year, Shapiro shared photos of herself with her kids, Jason and Rachel. In the first slide, the adorable trio were pictured rocking formal outfits as they stylishly posed for the photo.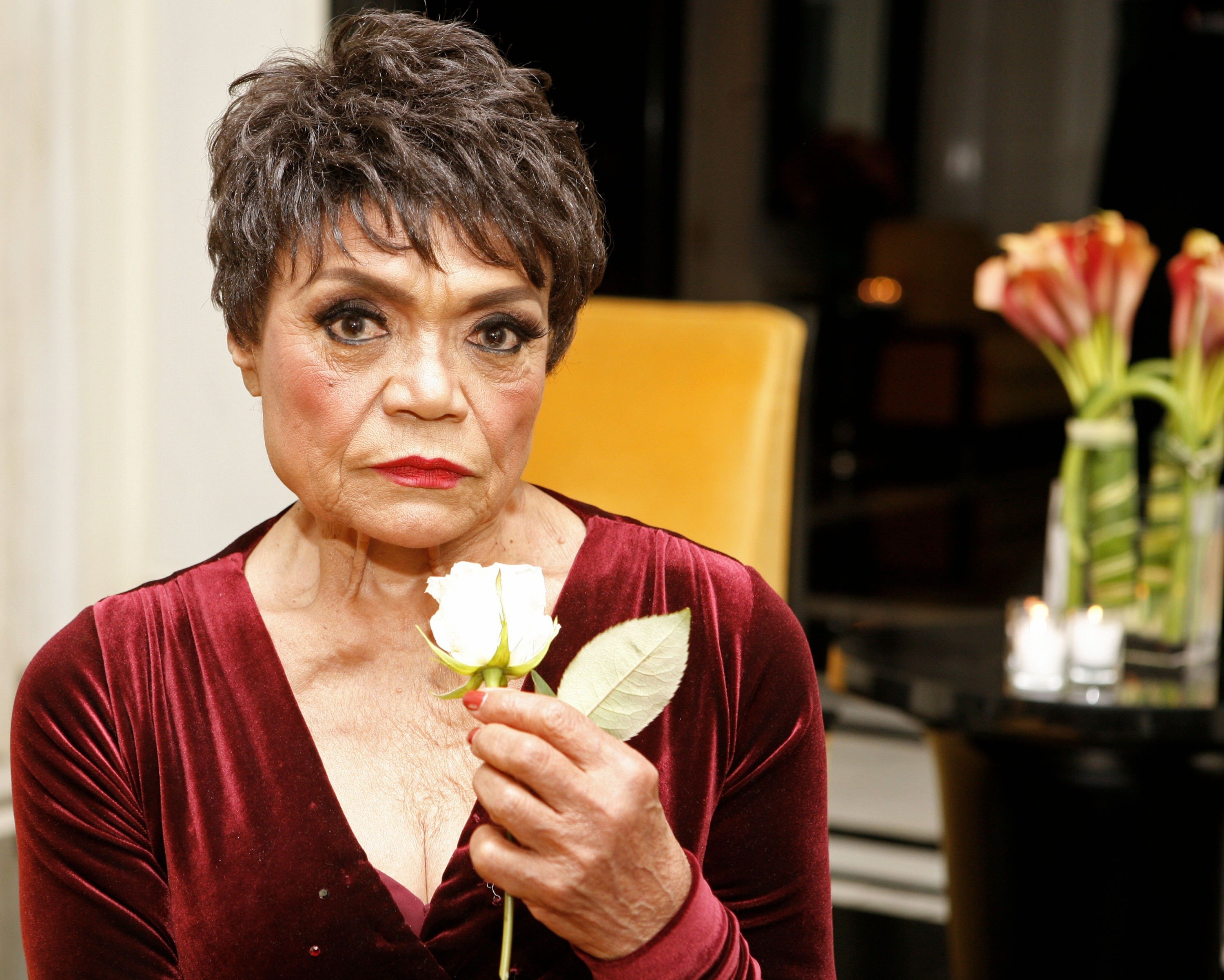 The second slide of the post, however, featured a throwback picture of Shapiro and her children who were still very young at the time. With Shapiro lovingly holding her kids, she flashed a charming smile at the camera.
Captioning her post, Shapiro wrote, "And along came these two... #ItDoesntGetBetter ? #mothersday #memories". In response to the post, one user sweetly commented: "Great kids AND mother!"
While others wished Shapiro a happy Mother's Day, many also left heart emojis in admiration of the picture. Last December, the doting mother took to Instagram, where she shared yet another adorable family photo with Jason and Rachel.
Shapiro revealed that her mother had passed away without knowing her white father's identity.
The snap saw Shapiro dressed in an orange-colored winter jacket, which she paired with a beanie and sunglasses. On the other hand, Rachel opted for a cream-colored coat with a green beanie while Jason looked handsome in an all-black winter outfit.
With Rachel cozying up to her mom, and Jason standing right next to them, the trio smiled as they posed for the camera. While adding a caption, Shapiro wrote: "A mom and her babes. What's not to love. ?"
Shapiro was born in 1961 to iconic African American singer, Eartha Kitt, and her ex-husband, John William McDonald, who was white. 
Interestingly, rather than being a mixed child, as in most cases of biracial marriages, Shapiro was born white and even had blonde hair. She looked nothing like her mother.
In a 2014 blog post titled "Why don't you look like your mother," written by Shapiro, she discussed how Eartha had taught her to always be confident in her skin despite the racial identity conflict that might arise.
Eartha perhaps taught Shapiro this critical life lesson because she struggled with trying to find out about her paternal ancestry.
Following Eartha's death, Shapiro revealed that her mother had passed away without knowing the identity of her white father.
Born in the tiny hamlet of St Matthew's, South Carolina, Eartha grew up searching for her father after being abandoned by her mother at an early age.
Back in 2013, Shapiro also revealed that Eartha had been close to discovering who her father was but eventually fell victim to officials who covered up the truth.
According to her, Eartha had once gotten access to her birth certificate only to discover that her father's name had been blacked out. 
On seeing that the name had been crossed out, Eartha broke into tears, and according to Shapiro, the music legend carried the scar of rejection for the entirety of her life.
Despite Eartha's struggles, she had a magnetic personality that attracted some of Hollywood's finest men to her. However, contrary to what many believed, Shapiro revealed that some of the relationships had been strictly platonic.