Lamar Odom's Fiancée Sabrina Parr Shows Plenty of Skin in Skimpy Outfit in a PDA-Filled Photo
Personal trainer and life coach Sabrina Parr shares relationship advice alongside a photo of her loved up with fiancé, Lamar Odom.
Sabrina Parr recently took to her Instagram to share a photo of herself clad in an all black skimpy outfit as the former NBA star embraces her from behind.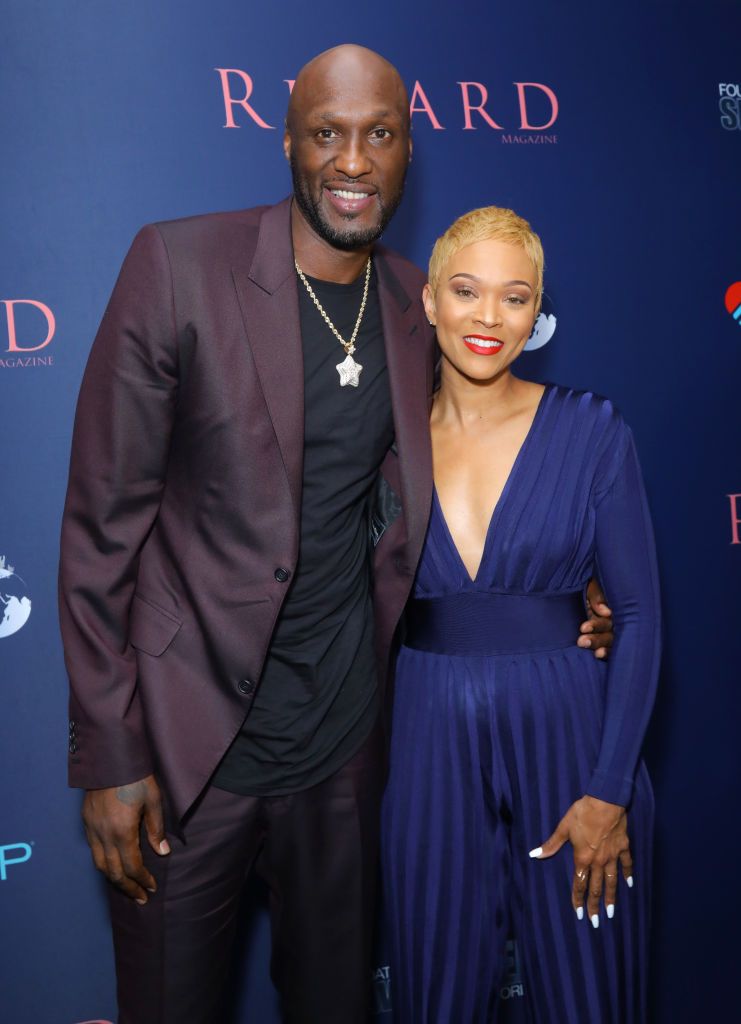 The sun-kissed photograph comes alongside an inspirational message for her fans. She wrote, "If you want a man to focus on you, then first you gotta focus on YOU."
Though [Sabrina and Lamar] appears to be genuinely happy with each other, T.V host, Wendy Williams, seems to disagree.
According to E!News, the pair got engaged last November after speculations about a romantic relationship growing between them when they were spotted holding hands in front of a restaurant in early August.
The outlet announced the engagement after the couple took their Instagram to show off Parr's gorgeous diamond ring.
However, this isn't Odom's first engagement. The basketball player was married to Khloe Kardashian for four years before they divorced in 2016 due to his battles with infidelity and addiction.
The 40-year-old has reportedly called his newest lover, the only woman he has never desired to cheat on. Daily Mail reports that he made this confession during an Interview, and he added that he connects with her in a way that he never has with anyone.
Although his admission comes after the personal trainer deleted her engagement posts, Daily Mail confirms that her reason was somewhat innocent. She had revealed to the news outlet that her reasons are based on "vanity, health, and fitness."
Page Six shares that although the lovebirds got engaged five months after they reportedly started dating, they have remained candid about their relationship.
The article notes that she admits she knew Lamar was the one when he agreed to her terms and conditions before they started dating.
Some of the boundaries she set included him being faithful to her, living in the same state with her, being considerate, and waiting until she was ready to have sex.
While she didn't consider herself a relationship expert, her reflection also included advice to other women. She wrote:
"Set your boundaries and stick to them! If they want you, they will respect them and stick around."
Though the couple appears to be genuinely happy with each other, T.V host, Wendy Williams, seems to disagree.
People Magazine reports that following the duo's announcement of their new reality show premiering on For Us by Us Streaming Platform (FUBU) this spring, Wendy mocked their relationship on an episode of "Wendy @ Home."