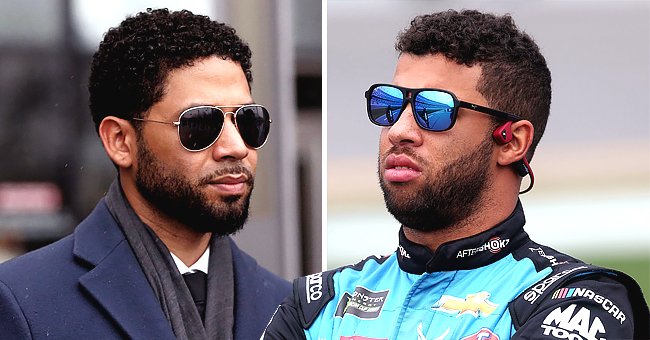 Getty Images
NASCAR Fans Compare Bubba Wallace Noose Case to Jussie Smollett's Alleged Perpetuated Crime

NASCAR fans and some sports analysts are coming hard for Bubba Wallace after FBI investigations revealed there was no hate crime committed in his noose case.
The FBI began a full-scale investigation, following an alleged hate crime against racecar driver Bubba Wallace, who is the first black full-time driver to race in the Cup Series in nearly 50 years.
On Tuesday, after concluding its investigation, the FBI revealed that no hate crime had been committed. It was also revealed that the noose found in Wallace's garage had been there since October 2019.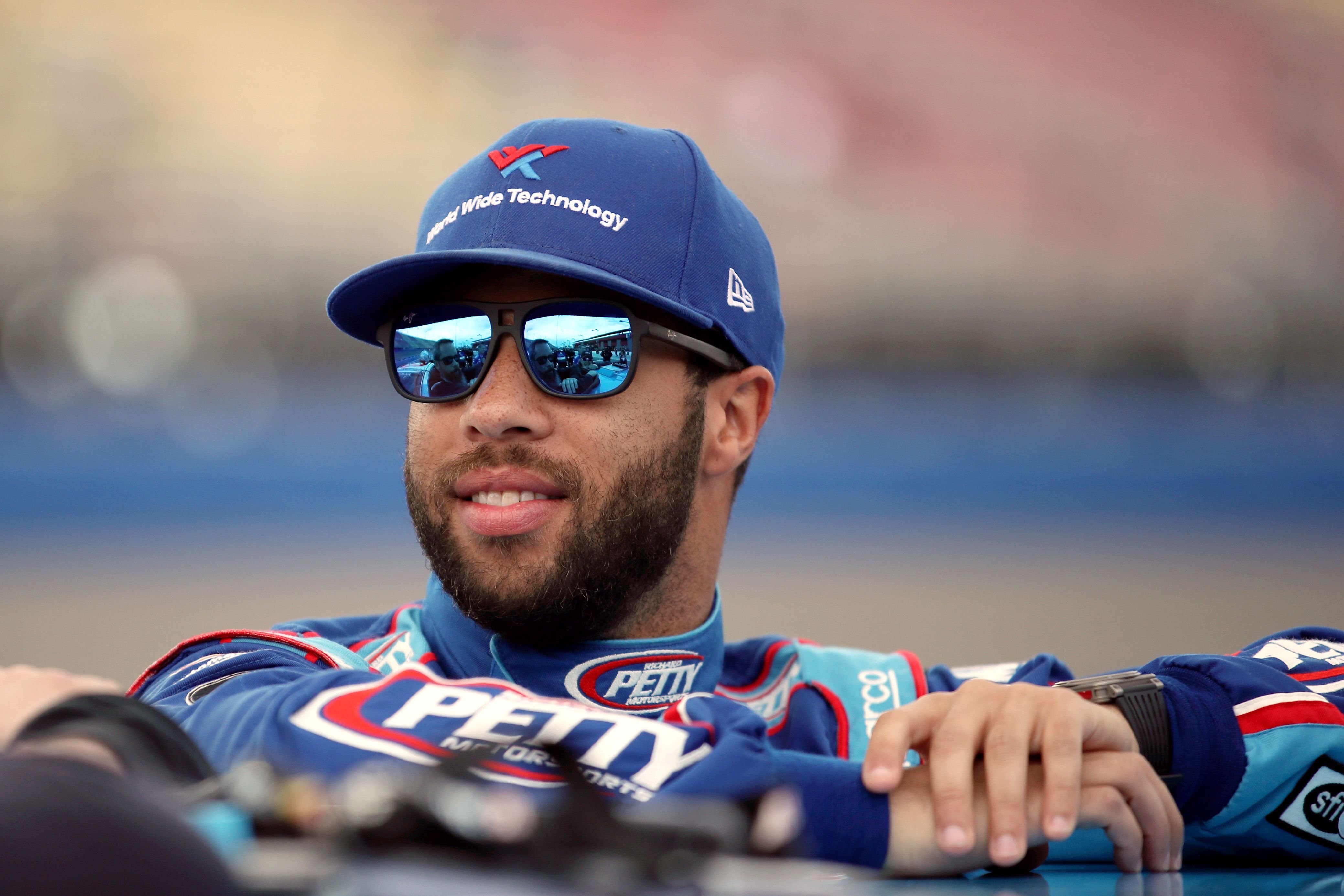 Race car driver Bubba Wallace before qualifying for the NASCAR Cup Series Auto Club 400 at Auto Club Speedway in February 2020. | Photo: Getty Images
In a joint statement issued by the FBI and U.S. Attorney Jay E. Town, it was revealed that the noose was in garage number four, and there was no way anybody could have known that the garage would be assigned to Wallace and his team last week.
After the FBI released the statement, NASCAR fans and pundits came hard for Bubba Wallace, who had led a media uproar against racism and hate crime in the wake of the noose discovery by a team member.
The majority of the backlash came from fans who compared Wallace's noose case to the Jussie Smollett scandal, in which the actor allegedly paid two brothers to carry out a heinous hate crime on him, to boost his career. A particular fan took to Twitter writing:
"Just like the Jussie Smollett story, the Bubba Wallace noose story was another media hoax..."
Another fan took a more personal attack on Wallace, by calling him names. She bolstered her claim by sharing a short video of Wallace emptying a bottle of water on fellow NASCAR driver Alex Bowman and his team members.
Retired MLB player Curt Schilling also shared his thoughts on the noose controversy in a series of tweets. In one particularly tweet, Schilling wrote that the situation was all a lie. The former MLB star later deactivated his account after severe backlash from fans.
The embattled actor who allegedly staged a homophobic attack on himself back in 2019, is currently facing six new charges.
The whole drama began when a noose was found in Bubba Wallace's garage at the Talladega Superspeedway in Lincoln, Alabama. The discovery was made by a team member, who informed Wallace before the news broke to the press.
On Sunday, Wallace took to his Twitter account to reveal that he was "incredibly saddened" by the development, while also highlighting the need to continue fighting racism.
Other celebrities threw their weight behind Wallace, most notably NBA star LeBron James. Reacting to the backlash and the perceived attack on his character, Wallace said:
"I'm pissed. I'm mad because people are trying to test my character and the person that I am and my integrity..."
While Wallace revealed that he was "relieved" with the FBI's investigation, he maintained that he would continue to stand for the black community's interest despite ill-informed comparisons with the Jussie Smollett scandal.
Meanwhile, the embattled actor who allegedly staged a homophobic attack on himself back in 2019, is currently facing six new charges, brought up by a special prosecutor in Illinois.
In February 2019, after police accused the Smollet of paying two brothers to stage the attack, he was subsequently arrested. Nearly a month later, after an emergency court session, all charges against the actor were dropped.
Please fill in your e-mail so we can share with you our top stories!