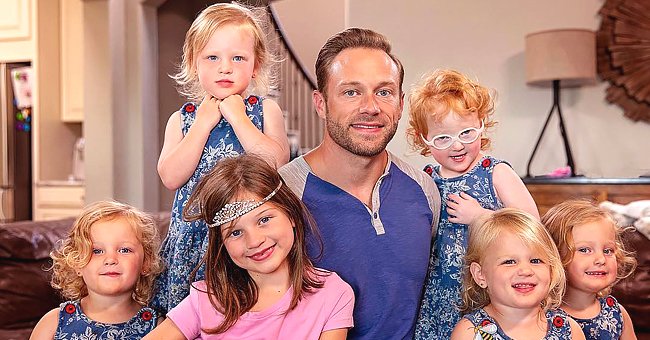 facebook.com/Adam Busby
Hazel Busby's Doctor Discuss Her Worsening Eyesight and Confirms Eye Surgery Is Needed Soon

On the latest episode of "OutDaughtered," a doctor revealed that Hazel Busby is in dire need of another eye surgery. Her parents and fans did not expect the news so soon.
This week on "OutDaughtered," the Busby family zoned in on daughter Hazel, who has been suffering from nystagmus since before she turned one year old.
The incurable eye condition causes uncontrollable movement. Recently, Hazel has been seeing double without her glasses, bending her head more, and experiencing other symptoms.
THE BUSBYS CALL THE EYE DOCTOR
Hazel's first surgery for the condition happened around her first birthday. The last time she went, the doctor told her parents that she would likely need another treatment one day.
However, with the worsening symptoms, the Busby's arranged a visit. Unfortunately, the appointment was canceled due to the coronavirus pandemic.
Eventually, they got on the phone with the doctor and were able to talk about the situation. They revealed that Hazel has been holding her head to one side consistently, even while walking.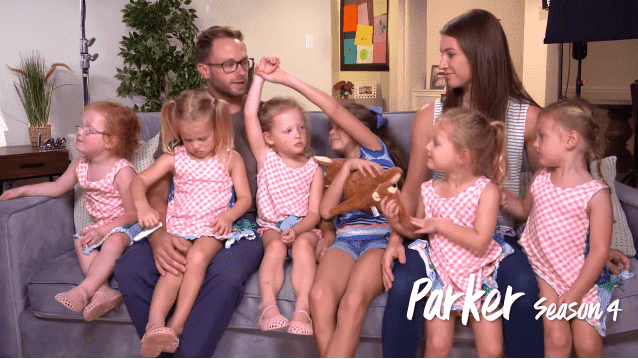 The Busby family during an episode of "OutDaughtered" | Source: YouTube/TLC UK
DOCTOR GIVES HER VERDICT
The doctor explained: "I really do want her to be able to walk and run and play without a faceturn." A nervous Hazel sat between both parents, not wanting to even talk to the doctor.
When Danielle asked what the next step is, the woman replied, "So I do think that in our near-ish future [we have] to do surgery. Even maybe before kindergarten if it's getting to that."
The room went silent for a while as Hazel and her parents took it in. The doctor later gave them more details about what they're going to have to do.
HAZEL'S DISTINCT PERSONALITY
In a behind-the-scenes interview, Danielle pointed out how such big decisions sometimes come up. Personally, she doesn't want to do the surgery until it's absolutely necessary.
She added that they would pray for guidance about it. Hazel is fairly independent compared to her four sisters: Olivia Marie, Ava Lane, Parker Kate, and Riley Paige.
As a baby, though, she was totally in love with cuddles. When her sisters started walking, Hazel was the last one to be able to move on her two feet. Danielle blamed her eye troubles.
HAZEL'S REACTION TO NEW GLASSES
Although it's a major issue, Hazel was pretty excited when she got her new fragile glasses last year. Her parents were a bit nervous about how she would react.
However, when the glasses landed on their little girl's face, she smiled instantly. "I like my new glasses," she said at the time. She also got a pair of sunglasses.
SEASON 7 CHANGES AND WHERE TO VIEW
Since COVID-19 has caused strict social distancing protocols, the parents of six had to tape some of season seven themselves. Somehow, they juggled their large family as well as camera equipment.
The latest season is available via several providers, including Fubo TV, DirecTV, Philo TV, TLC Go, and the TLC website. Fans may watch old episodes on Hulu, YouTubeTV, and Amazon Prime.
Please fill in your e-mail so we can share with you our top stories!