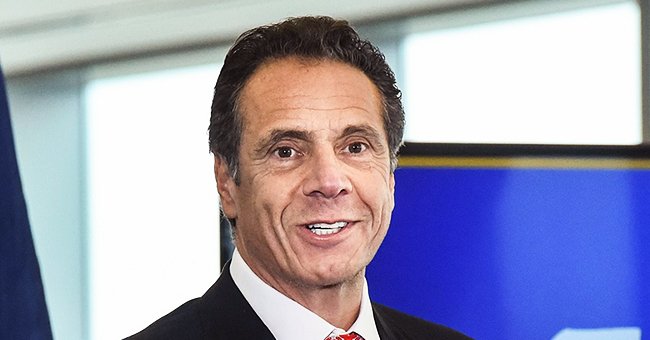 Getty Images
Andrew Cuomo Reflects on Work and Living with His Daughters during Lockdown
Governor of New York, Andrew Cuomo, has had a grueling few months doing his best to steer his state from the greedy clutches of COVID-19. Being with his three daughters, Mariah, Cara, and Michaela has been his silver lining amid the chaos.
Being the Governor of a state during challenging times, such as the current global health crisis, is not an easy position to be. For Governor Andrew Cuomo, the position is even more dire given that his state, New York, is the epicenter of COVID-19 in the country.
The life and death calls that he has had to make over the past few months have been nothing but challenging. Like all other state Governors, Cuomo has had to halt almost every operation in New York.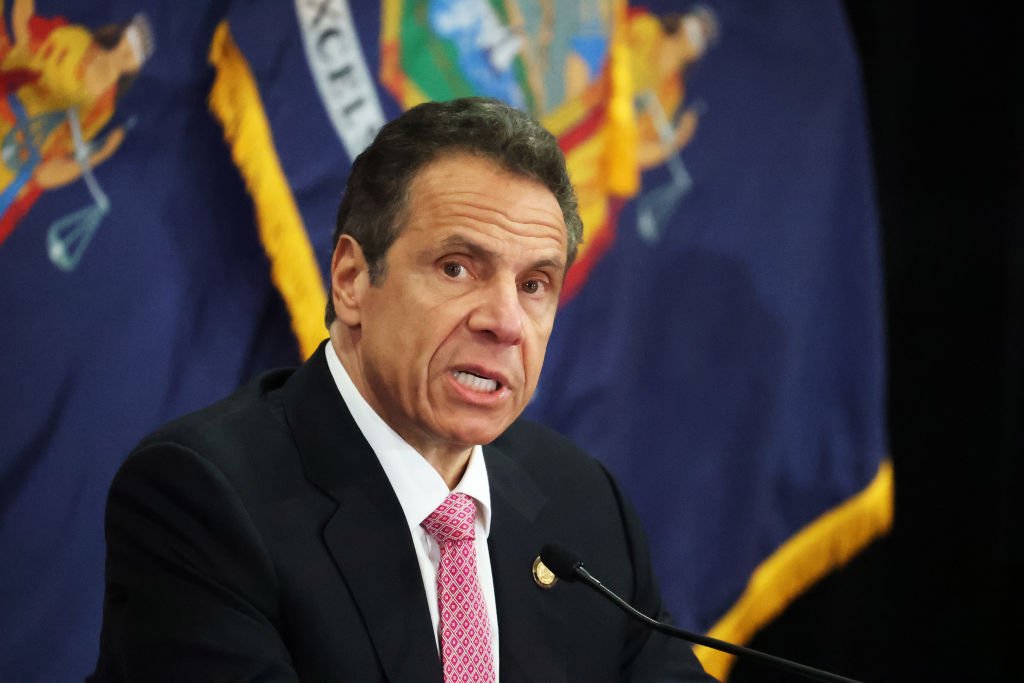 New York Governor Andrew Cuomo speaks during the novel Coronavirus Briefing on May 06, 2020 | Photo: Getty Images
New Yorkers have been mandated to stay at home, wear masks in public, and observe social distancing restrictions. The Governor also had to shut down one of the world's most essential economies. Many of his actions have been praised, while many have been criticized.
As he faces the daily challenges that comes with this trying times, Gov. Cuomo is lucky to have people that trust him and love him dearly by his side — his three daughters with his ex-wife, Kerry Kennedy — Mariah, Cara, and Michaela. Cuomo told People:
"If there's a silver lining to any of this, that's one."
The girls are Governor Cuomo's silver lining, and he could not be more grateful that he has them by his side. They all moved back into Cuomo's Albany mansion to remain in quarantine together, as the pandemic continued to escalate.
Mariah and Cara are twins and are the oldest, at twenty-five years old. The youngest daughter of Governor Cuomo is twenty-three-year-old Michaela.
Governor Cuomo's youngest daughter, Michaela, has crossed into the next phase of her life.
For Governor Cuomo, Father's Day could not pass without his daughters showering him with extra love and appreciation not only for being their father but for being so taken with his job as the Governor.
Cuomo took the weekend off for Father's Day to take a breather from all the critical deliberations that came with the pandemic. One of the twins, Mariah took to her Instagram page to share a photo of herself with Cuomo driving around and enjoying some bonding time. She wrote:
"Father's Day, drive with the best❤️!"
The photo showed a smiling father and daughter. Mariah was casually dressed up looking radiant while Cuomo looked exactly like he should while on holiday.
Tanned skin and semi-rested eyes were the Governor's special look for the day. It was clear that NY Governor made good on his promises and took the rest that he needed.
After more than a hundred days of daily coronavirus briefings, he had stepped away from the stage and taken a break from the announcements and proclamation of both bad and good news.
While Cuomo and his girls spend quality time together amid quarantine, his youngest, Michaela, has crossed into the next phase of her life. The twenty-three-year-old graduated from Brown University, and the 62-year-old Governor was beyond proud.
Deliberating on crucial matters can cause a lot of frustration and anxiety for any leader, including Cuomo and his contentious clash with President Trump and their clashing opinions on measures to be taken. Cuomo's daughters keep him grounded and sane to forge ahead, and that is what really matters.
Please fill in your e-mail so we can share with you our top stories!