AGT Judges Charmed by 12-Year-Old Singer during Her Audition – Meet Annie Jones
The "America's Got Talent" audience could not help but get up off their feet for "Dance Monkey" singer, Annie Jones. The pre-teen nailed her performance. 
On Tuesday, 12-year-old Annie Jones took to the stage of "America's Got Talent" (AGT) to give the competitive reality show her best shot. She came all the way from Australia for the audition. 
Judge Sofia Vergara spoke to Jones ahead of the performance. "Are you nervous that you're here?" Vergara asked. The young girl admitted that she was "a little bit." The clip is found below.
12-YEAR-OLD COMES IN FROM AUSTRALIA
Jones looked adorable in a yellow romper, tennis shoes, and two space buns in her hair. She revealed that she's been singing since the age of seven. 
Simon Cowell identified Jones' Australian accent after the pre-teen thanked Vergara for a compliment on her outfit. When the judges asked who came with her, Jones pointed to her mom and grandmom backstage.
Vergara then prompted the young girl to sing. Jones began with a slow, controlled start of her rendition of Tones and I's 2019 hit, "Dance Monkey." The crowd briefly roared in awe.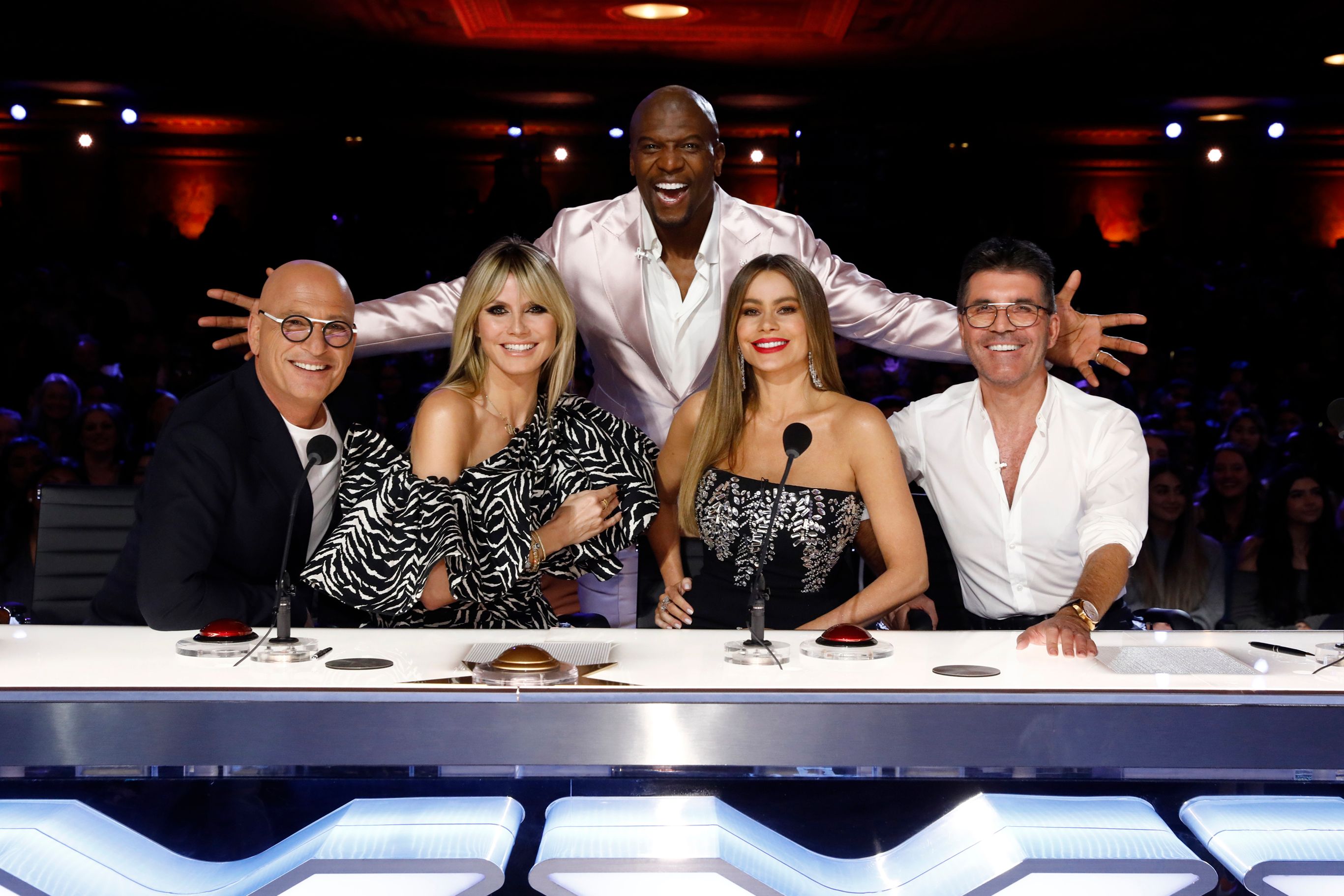 SHE STUNS EVERYONE WITH HER VOCALS
The song soon picked up, and Jones began moving to the beat as she delivered surprisingly powerful notes. The audience also got up and clapped as they enjoyed the music. 
The judges joined in the activity. When Jones wrapped up, she received a standing ovation from everyone inside Pasadena's Civic Auditorium. 
According to Parade, Jones' stage presence is not from lack of practice. Recently, she was in the stage version of "School of Rock" as Marcy. Fans can also catch her on Netflix as Zoya in "The InBESTigators." 
In addition to singing, she's learning ballet, musical theater, tap and acrobatics, while studying jazz and hip hop. When she's not becoming a superstar, Jones enjoys camping, swimming, and bike riding. 
JONES' BIG FAMILY AND ASPIRING SISTER
Back in Australia, Jones vied for the winning spot on "Australia's Got Talent" in 2019, but she was sent home during the Judge Cuts. Most of her large family still lives there. 
Jones gets support from her father, mother, grandmother, great-grandmother, great-grandfather, and sister, who is also pursuing a career in entertainment. 
The older girl, Lily, sings and acts, too. She's been featured in "Upper Middle Bogan," "House Husbands," and "Olivia." Jones' best friend, however, is her dog, Boof. 
Jones showcases her talents on her thriving YouTube channel, where she's posted amazing renditions of popular songs. She's already won the National Fast Track Talent competition twice, and AGT is the next step.
10-YEAR-OLD GETS THE GOLDEN BUZZER
Last week, another young girl stunned judges when she delivered a tremendous performance as well. Roberta Battaglia is just 10 years old, but one might not know it from her vocal chops. 
Her song choice was Bradley Cooper and Lady Gaga's ballad from the film, "A Star Is Born," called "Shallow." When Battaglia started singing, an air of speechlessness hit the audience and judges. 
The young girl not only sounded like she could pass for double her age, but her vocals were incredible. When she was done, she received a standing ovation from the judges and the audience. 
Afterward, the judges spoke to the young girl, who revealed that she'd been bullied in school. That's when Vergara hit the golden buzzer. Battaglia's tears flowed as she prepared to go straight to Hollywood.