Rasheeda and Kirk Frost Have Been Married for 20 Years despite Criticism and Rumors
TV personalities Rasheeda and Kirk Frost, both famous for "Love & Hip Hop: Atlanta," have been married for two decades. Their relationship has been very controversial.
Earlier this year, the famous couple celebrated 20 years of marriage, a milestone that not many people in the entertainment industry have been capable of achieving. So far, they have two sons, Ky, born in 2000, and Karter, born in 2013.
Rasheeda and Kirk have been heavily criticized for their controversial marriage.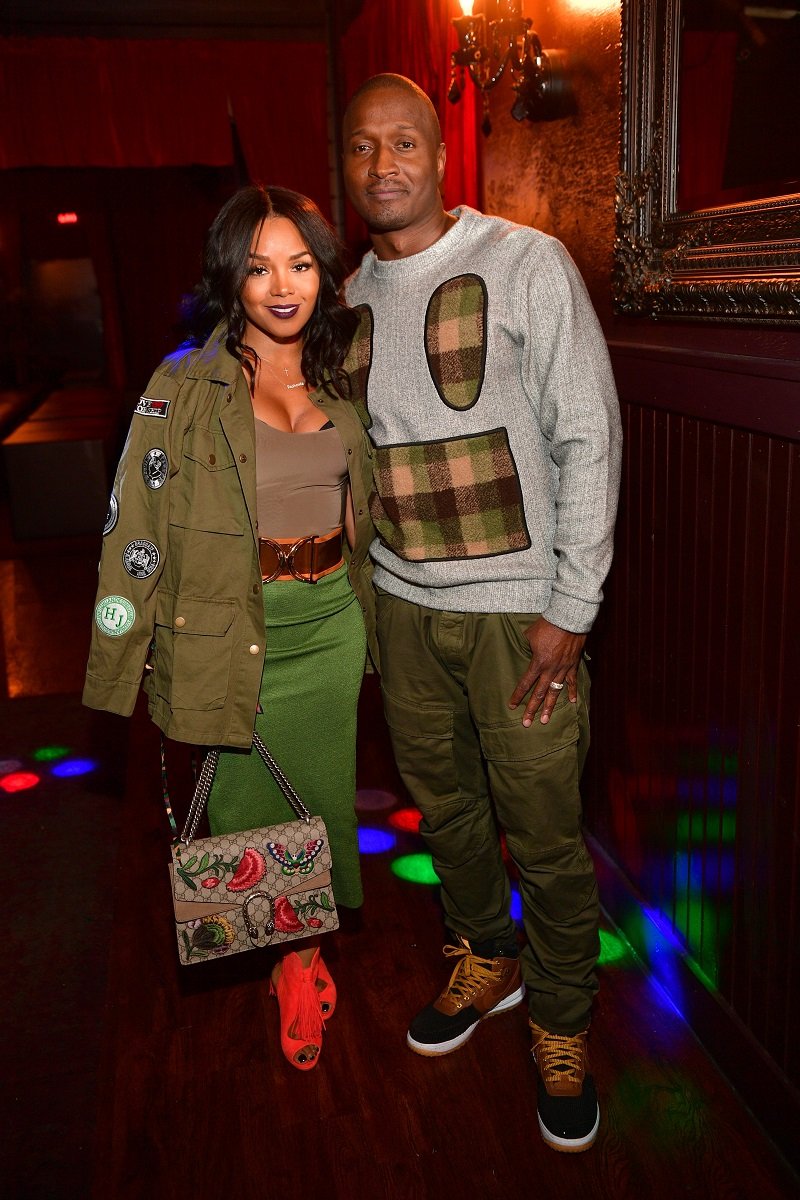 CHILDREN OF RASHEEDA'S HUSBAND
Kirk Frost has five more children from different relationships. The one that made the most headlines was Kannon, born to Jasmine Washington in 2016.
Kirk and Jasmine were romantically involved long enough for her to get pregnant and for Rasheeda to find out. To make matters worse, the "Love & Hip Hop: Atlanta" star caught her husband cheating on her while pregnant.
Although Kirk wasn't sure if Kannon was his son, a paternity test eventually proved their relationship, and ever since, he has been taking care of the child.
Rasheeda, of course, was enraged about the affair but ultimately decided against divorce for the sake of their children.
RASHEEDA ON MAKING HER MARRIAGE WORK
In an interview with Essence, Rasheeda opened up about what she believes are the biggest lessons she has learned throughout her relationship with her husband.
One of the things she said was that communication and figuring out ways to take care of each other was vital in their romance, especially because she knows firsthand that the road could get "really, really tough" from time to time.
She added that they understand each other and try to make time for themselves when they identify little things getting out of hand.
While Rasheeda and Kirk Frost are mostly known for their TV shows, they also have a glowing reputation when it comes to business. The couple opened the Frost Bistro & Bar in Atlanta last year.
About their restaurant, Rasheeda said that it had been on Kirk's mind for years, but the opportunity was never there. Eventually, they found a building for sale and decided to make their "sports bar." She added:
"I will say, [the restaurant business] is super demanding. Kirk and I are extremely hands-on, but at the same time, we're up for the challenge. Business is good!"
BALANCING THEIR PERSONAL AND PROFESSIONAL LIVES
As per how they balance their careers and love life, Rasheeda admitted that it was all about the little things, like going on date nights, taking vacations together, and even having dinner at home with their family.
Apart from that, she confessed that all the difficulties in their marriage, including infidelity, had made their relationship stronger.
Rasheeda implied that all couples have ups and downs and that people's lives are not what they pretend to be on social media. However, since she and Kirk are on reality television, most of their problems are public.
Speaking of being unfaithful, she revealed in an episode of "Love & Hip Hop: Atlanta" that she had cheated on Kirk, too, which is probably why he was not sure whether the couple's second son, Karter, was his son or not.
SHAKING OFF THE CRITICISM
For years, Rasheeda and Kirk have been heavily criticized for their controversial marriage. Still, she has said many times that she doesn't care about people's comments and that she forgave her husband's wrongdoings after praying and following her heart.
The singer and businesswoman pointed out that Kirk had drastically changed, which was one of the reasons she decided to continue with their relationship.
Earlier this year, the couple had to shut down rumors that suggested Kirk adopted Rasheeda when she was 15 years old and that they got married when she was 17 and he was 30.
Both Rasheeda and Kirk Frost made fun of the conspiracy theory and asked people to leave them alone. It seems that their relationship will never stop making headlines, but they are focused on making it work no matter what.