Getty Images
'Brady Bunch' Star Eve Plumb Is 62 Years Old Now and Looks Unrecognizable

Eve Plumb is an actress known for her portrayal of Jan Brady on the hit sitcom "The Brady Bunch." Recently, the 62-year-old took to social media to share a photo of herself, and she looks different.
In the photograph she published on Instagram in June 2020, Plumb is seen laughing in front of her laptop. Evidently, she is one of those actresses who prove that age is just a number.
Even though Plumb looks somewhat changed now because of her age, you can't deny the simple fact that this actress is still beautiful.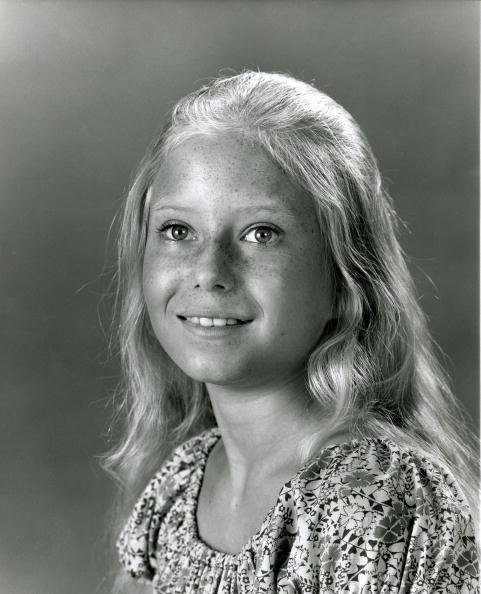 Photo of Eve Plumb from the hit sitcom "The Brady Bunch," circa 1971. | Photo: Getty Images
JAN BRADY
"#designatyourdoor on @HGTV is about to start!" Plumb captioned the picture. "Check out my dining room is the studio! Tune-in at 9/8c."
In 1969, Plumb was picked to star as Jan Brady on "The Brady Bunch." She played the role until the show's end in 1974.
As reported by Closer Weekly, "The Brady Bunch" was created by television producer Sherwood Schwartz. The sitcom also starred Mike Lookinland, Maureen McCormick, Susan Olsen, Barry Williams, and Christopher Knight.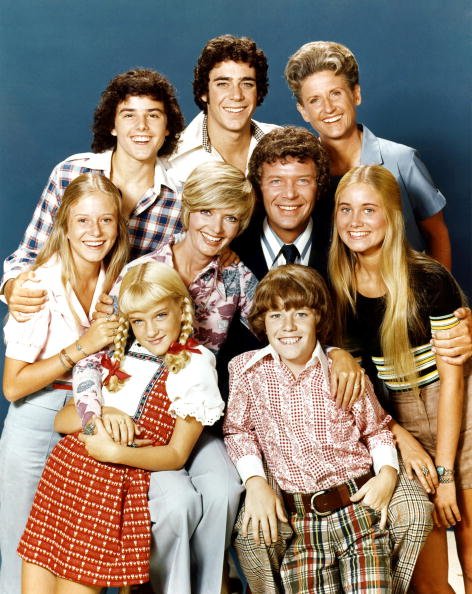 The cast of the hit sitcom "The Brady Bunch," circa 1973. | Photo: Getty Images
ALREADY POPULAR
"Young Eve Plumb had a stellar list of credits to her name by the time she became a Brady," said Erika Woehlk. She is the author of "Bradypedia: The Complete Reference Guide to Television's The Brady Bunch."
Woehlk added that Plumb was in about 15 separate television episodes. She also appeared in several advertisements.
Plumb has gained notoriety for desiring to distance herself somewhat from her past on the show.
"MAGIC FORMULA"
Plumb has attempted to get something out of acting. That is the reason she has shaken things up as much as could be expected.
"Getting to change categories is a nice thing about being an actor," she said in an interview. "I see acting as a profession."
Plumb has gained notoriety for desiring to distance herself somewhat from her past on the show. However, the reality of the situation is she starred in the television movie "The Brady Girls Get Married" (1982), which spun off the series "The Brady Brides" as well as the television movie "A Very Brady Christmas" (1988), and its series spin-off, "The Bradys" (1990).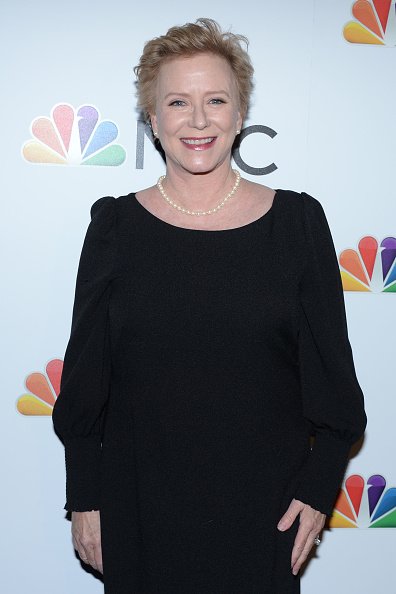 Eve Plumb at Rainbow Room Gallery Bar on January 23, 2020 in New York City. | Photo: Getty Images
Plumb was also an active participant in HGTV's recent reality series, "A Very Brady Renovation." The series followed the recreation of the interior of the Brady home.
Plumb was born in April 1958, in Burbank, California, USA, as stated on her IMDb profile. She started acting professionally in 1966, showing up in TV advertisements. She began getting parts on series television a year later.
Plumb designed for herself a second creative vocation by started painting in the 1990s. The actress works out of a studio at her home in Laguna Beach.
Plumb has been married to business and technology consultant Ken Pace, since 1995. As reported by Do You Remember, the couple settled on a choice to not have kids.
In an interview, Plumb said that this is on the grounds that she never wanted to be a mother. In the mean time, she praised adoption as a basic choice to consider.
Please fill in your e-mail so we can share with you our top stories!