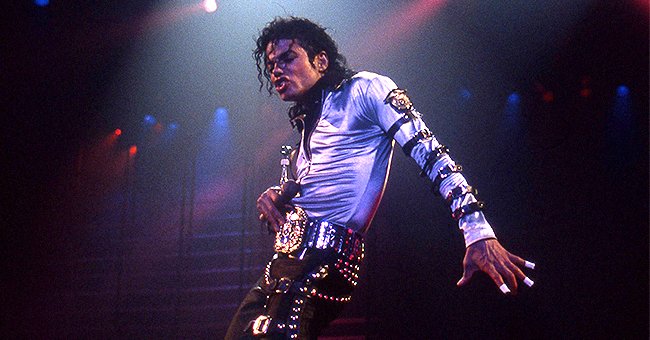 Getty Images
Michael Jackson Died 11 Years Ago – Look through Significant Moments of the Singer's Life

Eleven years passed since the King of Pop died, but the legendary singer Michael Jackson remains one of the biggest names in the music industry with career highlights that will be remembered for years to come.
The influence of Michael Jackson didn't stop the day he died in his Holmby Hills home in Los Angeles on June 25, 2009. Instead, his music inspired fans and fellow musicians alike, and to commemorate the day; we looked at some of the King of Pop's memorable career moments.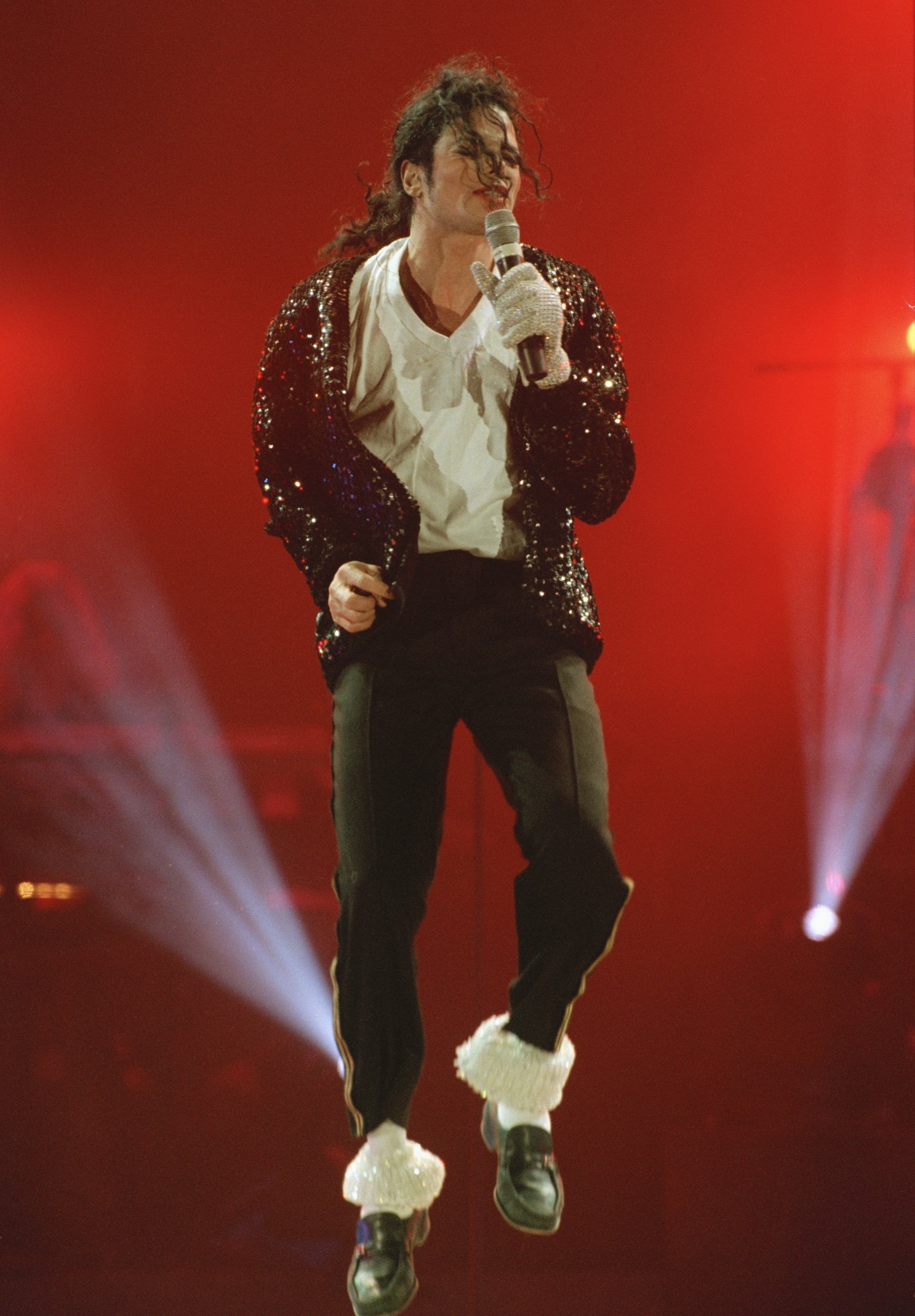 Michael Jackson in concert in Bremen during the HIStory World Tour in 1997. | Source: Getty Images.
IT RUNS IN THE FAMILY
Michael found exposure to the music industry early on in life when he joined his brothers in the Jackson 5. The Jackson brothers became a hit, and their songs "ABC" and "I Want You Back," among others, were very popular with fans worldwide.
The Jackson 5 went on to perform worldwide, and by the time Michael pursued his solo career, he had already gathered a following of fans.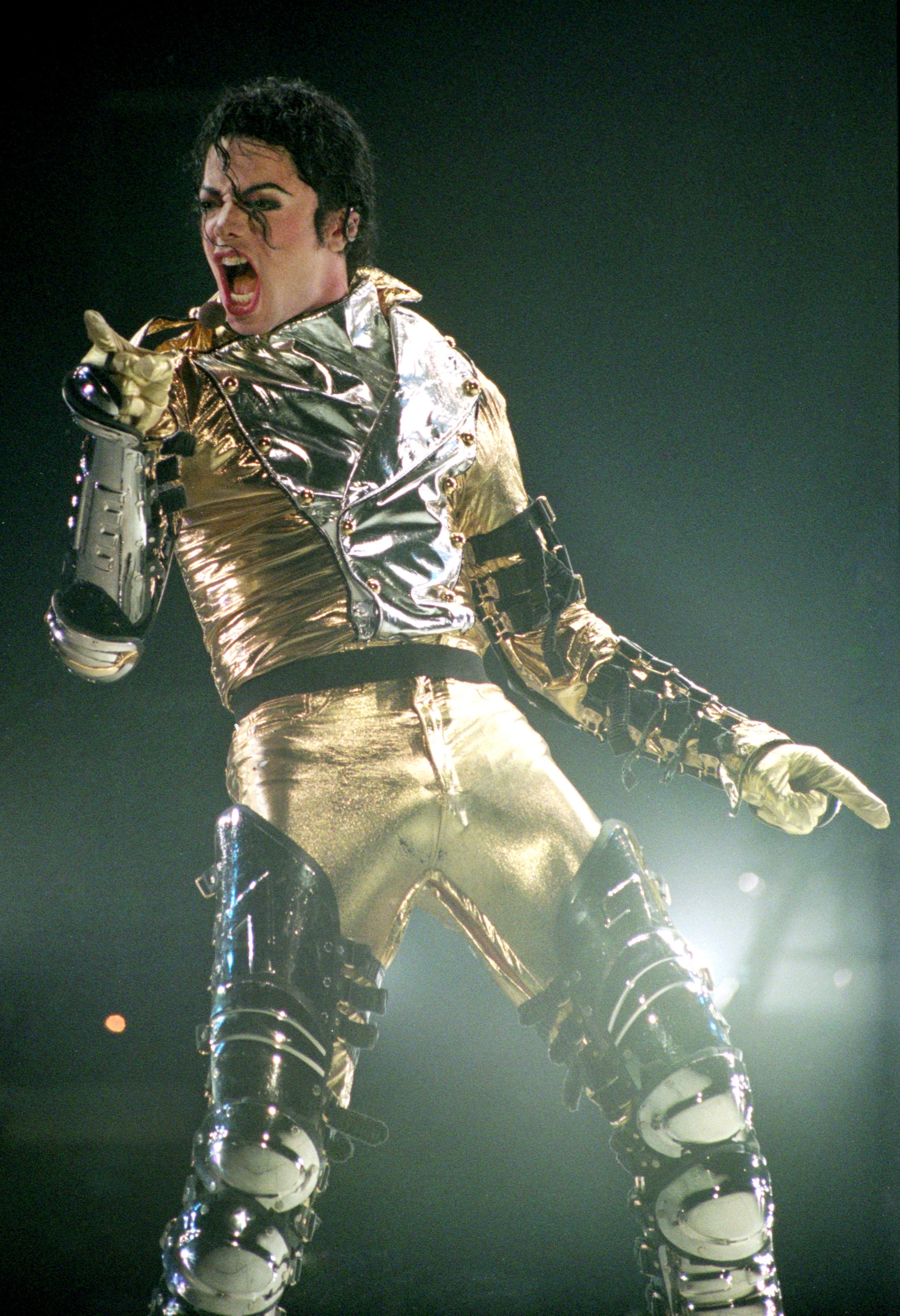 Michael Jackson performs on stage during is "HIStory" world tour concert on November 10, 1996, in Auckland, New Zealand. | Source: Getty Images.
HIS EARLY RECORD-BREAKING CAREER
Michael had his first No. 1 single on the Billboard Hot 100 in 1972 with his song "Ben," but it wasn't until the early 1980s that his career exploded.
With the release of his album "Thriller" in 1982, Michael's music video to his hit song by the same name made waves with its spooky concept.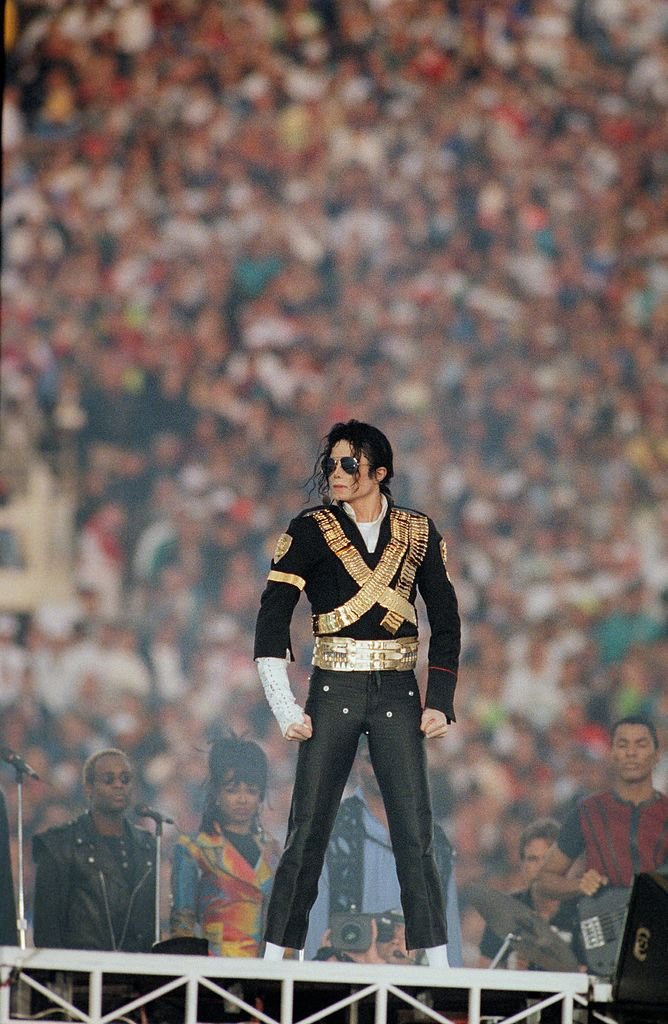 Michael Jackson performs "Heal The World" during the 1993 Pasadena, California, Superbowl XXVII halftime show. | Source: Getty Images.
Additionally, the album became the all-time best-selling album in the world and further broke records when it earned eight awards at the Grammys that year.
Three years after the release of his "Thriller" album, Michael used his fame to help raise money in aid of African famine relief, by co-writing and performing the song "We Are The World."
MORE ALBUMS EVEN AFTER HIS DEATH
Even though Michael passed, fans are still being treated to new music from the late icon. Overseen by the music executive John McClain and entertainment lawyer John Branca, Michael's estate released an additional two albums over the past decade or so.
The albums consist of previously unreleased material while an additional two Cirque du Soleil shows got produced to celebrate his legacy. Next year, Michael's estate aims to release a Broadway-produced musical that will feature his biggest hits.
STILL POPULAR
The King of Pop's songs is still popular, as Mario Lopez and his family recently showed when they jived to the late singer's song "Rock With You."
Having practiced their dance routine, the Lopez family rocked their moves as even 10-month old Santino joined in on the high-energy fun.
Please fill in your e-mail so we can share with you our top stories!