Pink Shares What Saved Her Marriage to Husband Carey Hart
Pink had a revealing session on social media, where she held nothing back about how her marriage was saved. She had therapy to thank for progress.
Music star Pink shared an intimate moment with fans on her Instagram Live session. There, she invited her therapist as she opened up about her marriage.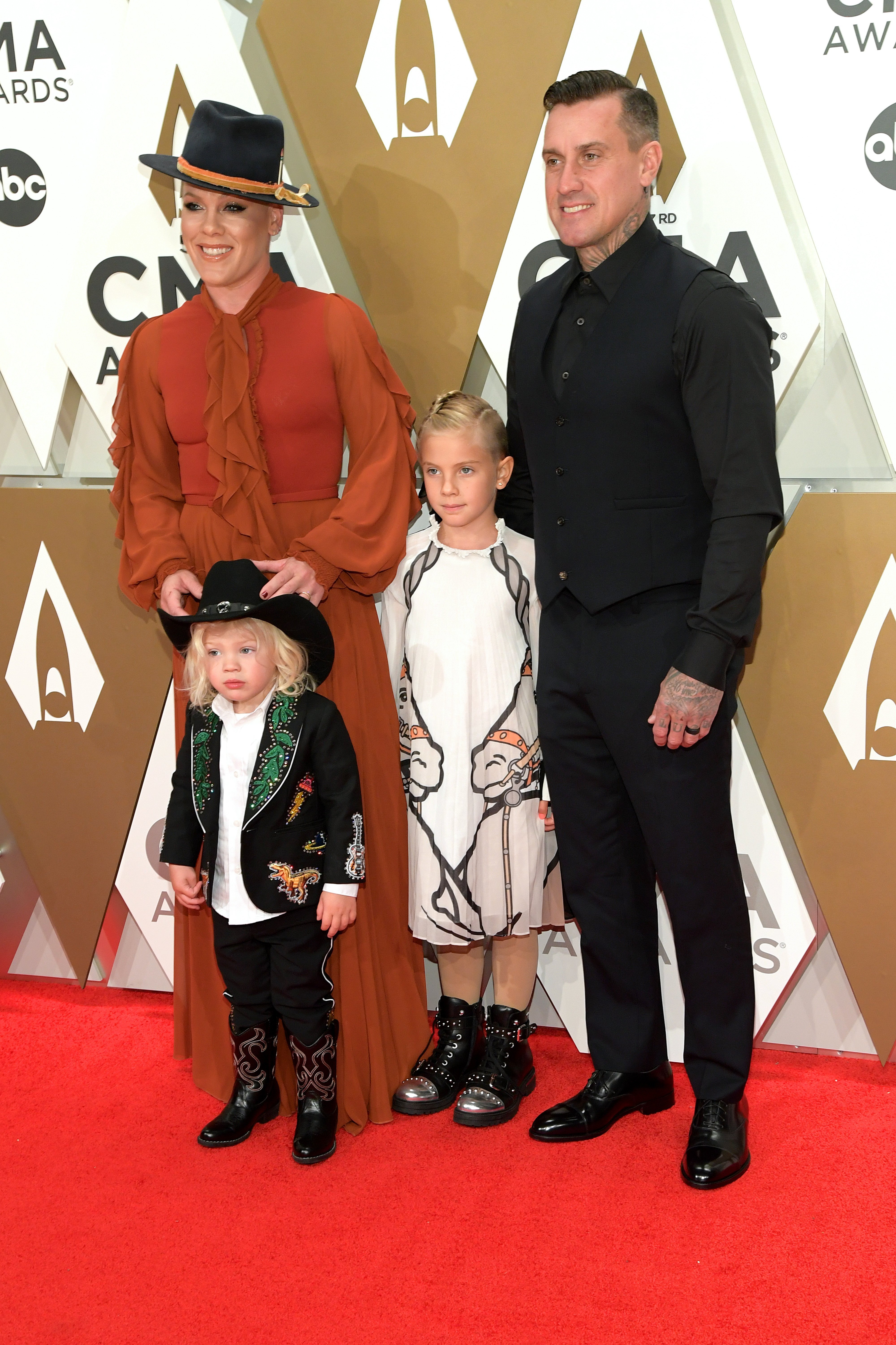 Pink's purpose was to unravel the misconception about therapy. She mentioned that she was criticized for couple therapy.
THE GOOD IN THERAPY 
The Instagram Live session opened to show Pink sitting close to the camera in a black-on-black outfit. Her only visible clothing was a t-shirt and a wide-brimmed heart. While waiting for Vanessa, Pink briefed fans on the subject of discussion. She said about therapy:
"It's just about wanting to be better and to know yourself…"
Pink, who is mom to two kids, admitted that she and her spouse were into couple's therapy with Vanessa, and although she "got a lot of [expletive]" for it, it was what saved her marriage.
She explained her theory of how long time spouses feel after a while. She said: "it's a partner thing and spouse thing that you just speak two different languages…"
HOW COUPLE THERAPY WORKS 
Pink, an award-winning singer, shared that for years, she and her partner, Carey, a former motor racer, couldn't understand each other's feelings, and Pink was on a roll as she talked about Carey not being emotionally available.
The 40-year-old never shies away from sharing rocky times with fans.
The mom-of-two recalled that Vanessa intercepted at that moment and instructed her and Carey to take a therapy exercise. Pink said to Vanessa: "And you were like: …' Put your hands on each other's hearts and just look into each other's eyes.'" According to Pink, that moment gave her more insight.
THE COUPLE'S LOVE TIMELINE 
Carey Hart and Pink have been together for over 15 years, and in all those times, the two had rocky moments, which led them to go their separate ways and fix things later. 
Pink met Carey Hart in 2001, and they felt the spark right from the beginning. The sweet couple broke up in 2003 and were in the news in 2005 when Hart proposed.
Hart and Pink said their vows the next year in a Costa Rica ceremony, but the following years weren't so rosy as they split up in 2008. The lovebirds reconciled once again and had their first child, Willow Sage, in 2011.
One remarkable trait in Pink is her real and open mind. The 40-year-old never shies away from sharing rocky times with fans.