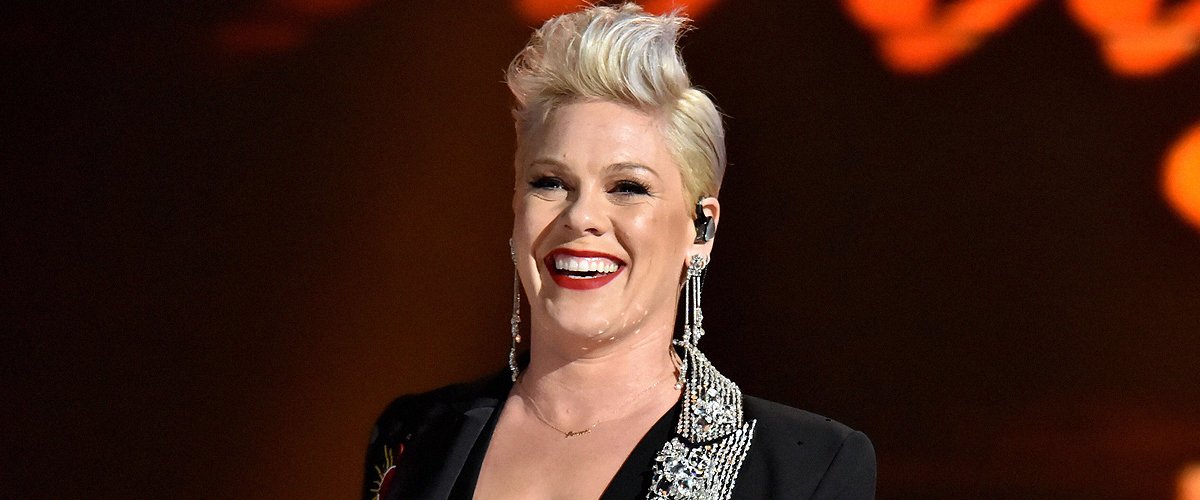 Getty Images
Pink Has 2 Kids Including Little Son Who Tested Negative for Coronavirus after Showing Symptoms — Meet Them
Pink, the multi-award-winning singer, is the proud mother of two children. She and her youngest, Jameson, tested positive for coronavirus but are much better nowadays.
On April 3, Pink announced on her Instagram account that she and her three-year-old son, Jameson, had tested positive for COVID-19. After weeks of struggling with the symptoms, they are now cured.
Her son had "the worst of it."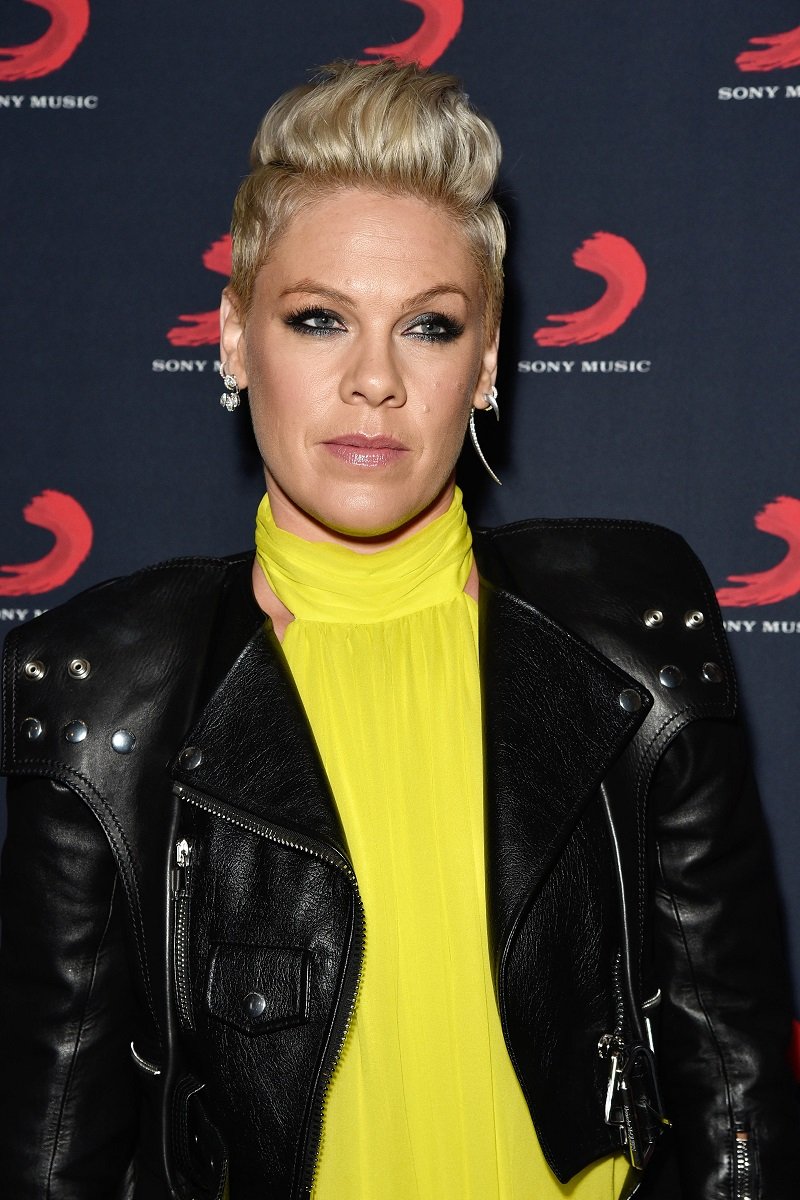 Pink on February 20, 2019 in London, England | Photo: Getty Images
PINK'S EXPERIENCE WITH CORONAVIRUS
In her post, the singer-songwriter also announced that she would make two $500,000 donations. One to the Temple University Hospital Emergency Fund in Philadelphia, where her mother used to work for 18 years.
The second one went to the City of Los Angeles Mayor's Emergency COVID-19 Crisis Fund. Finally, she thanked all the healthcare professionals and everyone else working "to protect our loved ones."
During an Instagram live that Pink had with her friend and author Jen Pastiloff, she dug deeper into her and Jameson's symptoms. The singer revealed that, although both of them were "really, really sick," it was her son who had "the worst of it."
Pink confessed that she cried and prayed as she had never done before, adding that the fact that Jameson got sick surprised her because "they promised us our kids would be okay."
HER CHILD'S SYMPTOMS SCARED HER
Even though she showed symptoms for three weeks, her son did it for four. Since she has asthma, she had to use nebulizers "for the first time in 30 years." Jameson, on the other hand, had:
"A fever for three weeks, diarrhea, then constipation, then throwing up, and pale, and listless, and lethargic, and all the things that scare the bejeezus out of you as a mama."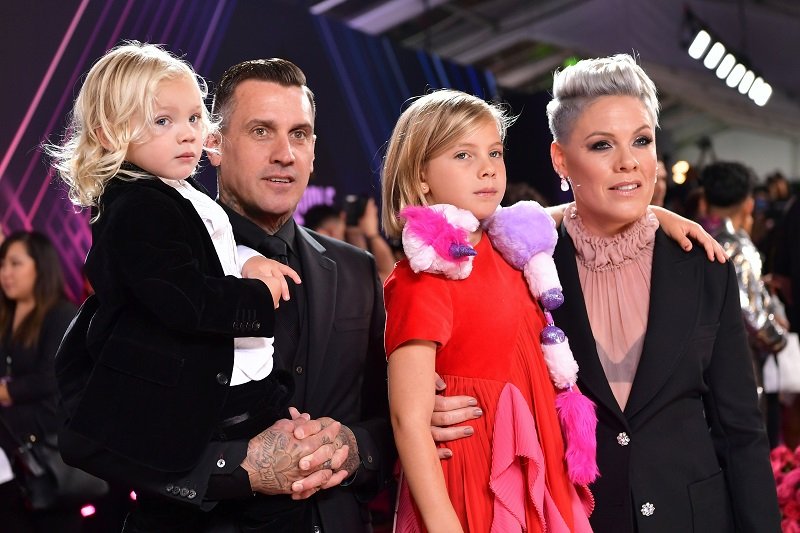 Carey Hart, Pink, and their children in California on November 10, 2019 | Photo: Getty Images
Fortunately, both of them are in much better health, and neither her daughter Willow nor her partner Carey Hart contracted the virus.
Pink is not the only celebrity who has donated some of her money for coronavirus relief. Oprah Winfrey, for example, gave away $10 million.
As she revealed in an Instagram video, $1 million went to America's Food Fund, and the remaining $9 million was divided between the Minnie's Food Pantry in Plano, Texas, and the Boys and Girls Club in Kosciusko, Mississippi.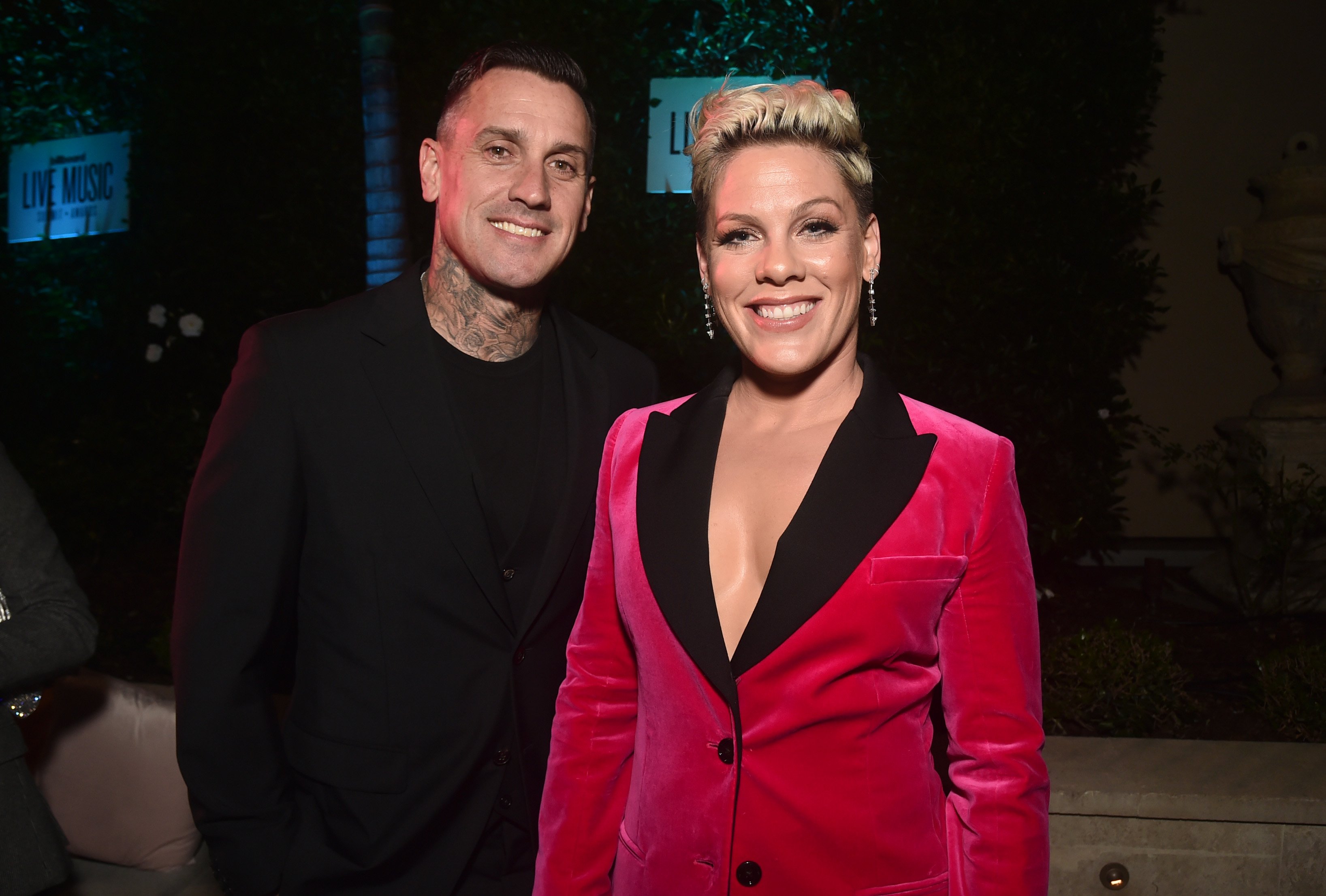 Carey Hart and Pink on November 05, 2019 in Beverly Hills, California | Photo: Getty Images
PINK'S CHILDREN AND HUSBAND
As per Pink's romantic life, she has been married to professional motocross racer Carey Harvey since 2006. They met each other at the 2001 Summer X Games in Pennsylvania, and after dating on and off, they finally tied the knot.
The problems in their relationship didn't stop, though. In 2008, the singer announced that she had Carey had separated.
Fortunately, they sought marriage counseling and got back together. In June 2011, Pink gave birth to her first child, Willow. Jameson was born in December 2016.
Pink and her children made headlines back in April 2019 after the singer announced on the "Ellen DeGeneres Show" that she would stop posting pictures of her kids on social media following relentless mommy-shaming.
According to the multi-awarded pop star, one of the photos of Willow and Jameson interacting with a pelican got plenty of "mean-spirited" comments that even brought her to tears.
In the photo, Jameson appeared without his swim diaper, and even though Pink censored his private parts, online trolls criticized her and her parenting skills.
She revealed that some people even suggested that Child Services should have been notified of the situation.
The singer remarked that she was very hurt because she used to like to share photos of her family online as she is prouder of them than "anything I've done in my whole life."
She kept her word for months but eventually started posting photos of Willow and Jameson on Instagram again. At the moment, Pink and her family are in self-isolation, just like many of us.
Please fill in your e-mail so we can share with you our top stories!