New Biography on Melania Trump Reveals Her Unusual Relationship with Husband Donald
U.S first couple, Donald and Melania Trump spend most of their time isolated from each other, according to a new biography by an award-winning writer.
Donald and Melania Trump have been one of the most famous couples in the world, since the former became the U.S president. According to a new biography on the first lady, the pair is a lot more complicated than they may seem.
The book, "The Art of Her Deal: The Untold Story of Melania Trump," is authored by 2003 Pulitzer Prize winner and Washington Post reporter, Mary Jordan. It is based on interviews of over a hundred people that are regularly in close contact with the couple, and their insights may surprise the public.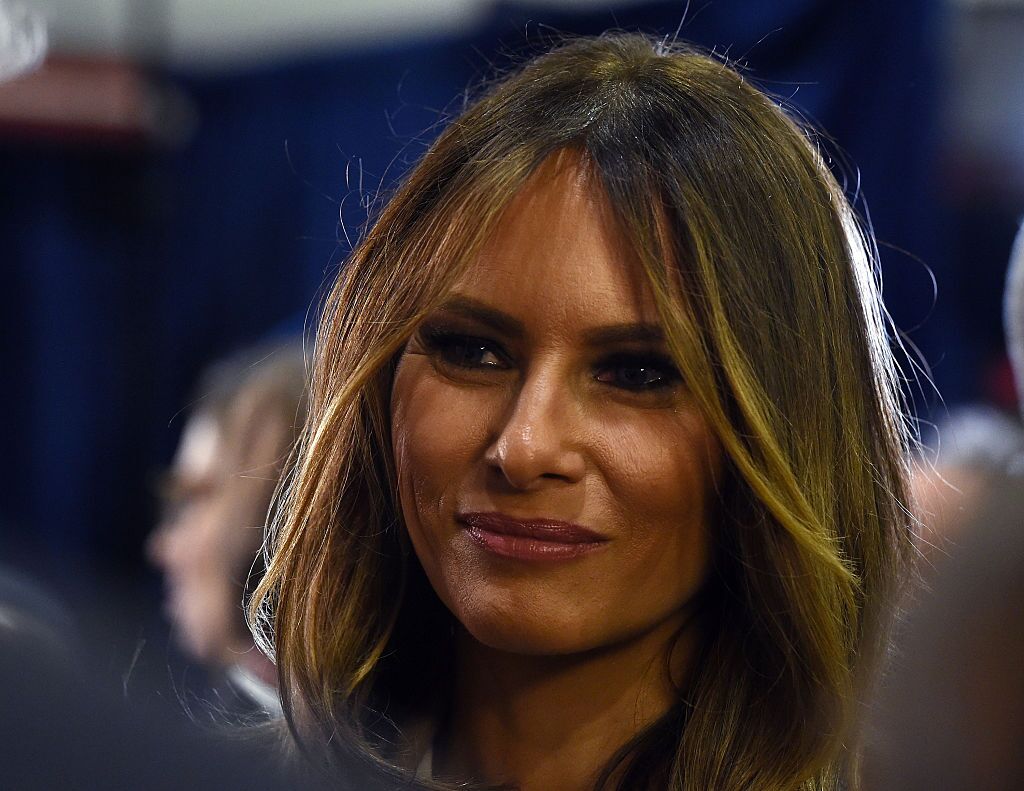 Melania Trump often presents herself as a reserved woman who couldn't be bothered by the politics of Washington. However, Jordan reveals that not only is the Slovenian-born interested in politics, she is also one of the president's most influential advisers.
Jordan's book, which also reveals some tapes as well as never-before-seen documents, states that the couple is often very separated from one another. Jordan said,
"I don't know any couple that spends as much time apart. They are often in the same building, but nowhere near each other." 
According to her, Donald and the first lady are both loners. Jordan even claims that Melania has her own spa in the White House and rarely goes to the West Wing.
However, the couple's apparent physical separation might be misleading. Jordan reveals that the couple is perfectly happy with their arrangement but remain closer than ever, especially when important decisions are to be made.
Melania is Donald's first call after any rally or significant event. The president often seeks her counsel on important matters as he trusts her completely and not many others.
The Slovenian former model is only the second foreign-born first lady in U.S history, and took some time to adjust to the role — she reportedly refused to be called "first lady" for the first few weeks after Trump's 2016 election victory. One person who worked with Trump on the campaign, said,
"At the core, I think she's a private person who's spent a lot of time adjusting to public life."
Melania also did not immediately move to Washington and spent the immediate moments after the election renegotiating their prenuptial agreement to protect her and her son, Barron.
A 26-year-old Melania moved to the U.S in 1996 and met Donald two years later. The pair tied the knot in 2005 in Palm Beach, Florida — in front of 10,000 guests, including future presidential rival, Hilary Clinton.
The first lady also has a tumultuous relationship with Trump's daughter from a previous marriage, Ivanka Trump, who reportedly tried to get her father to officially rename the office of the first lady to the "office of the first family."
Melania blocked the move and has allegedly been heard calling her step-daughter "the princess" because she thinks she's royalty. There's likely to be more headlines from the Trump family as Donald seeks reelection in November this year.