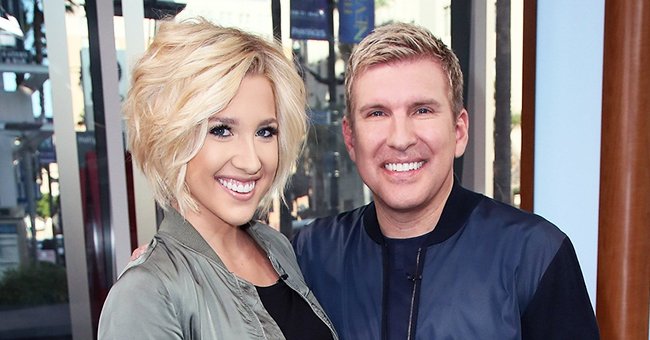 Getty Images
Savannah Chrisley Shows off Impressive Abs in Sleek Sports Outfit after Her Workout
Todd Chrisley's 22-year-old daughter, Savannah Chrisley, took to her Instagram page to share a picture of her impressive abs after finishing a workout session.
Savannah Chrisley has an amazing body and is not shy to flaunt it, knowing how hard she has worked for it. In a recent Instagram post, the blonde beauty shared a photo of herself in a sleek sports outfit, showing off her perfect abs, and writing:
"Exercise not only changes your body. It changes your mind, your attitude, and your mood. KILLER workout @d1nashville today!"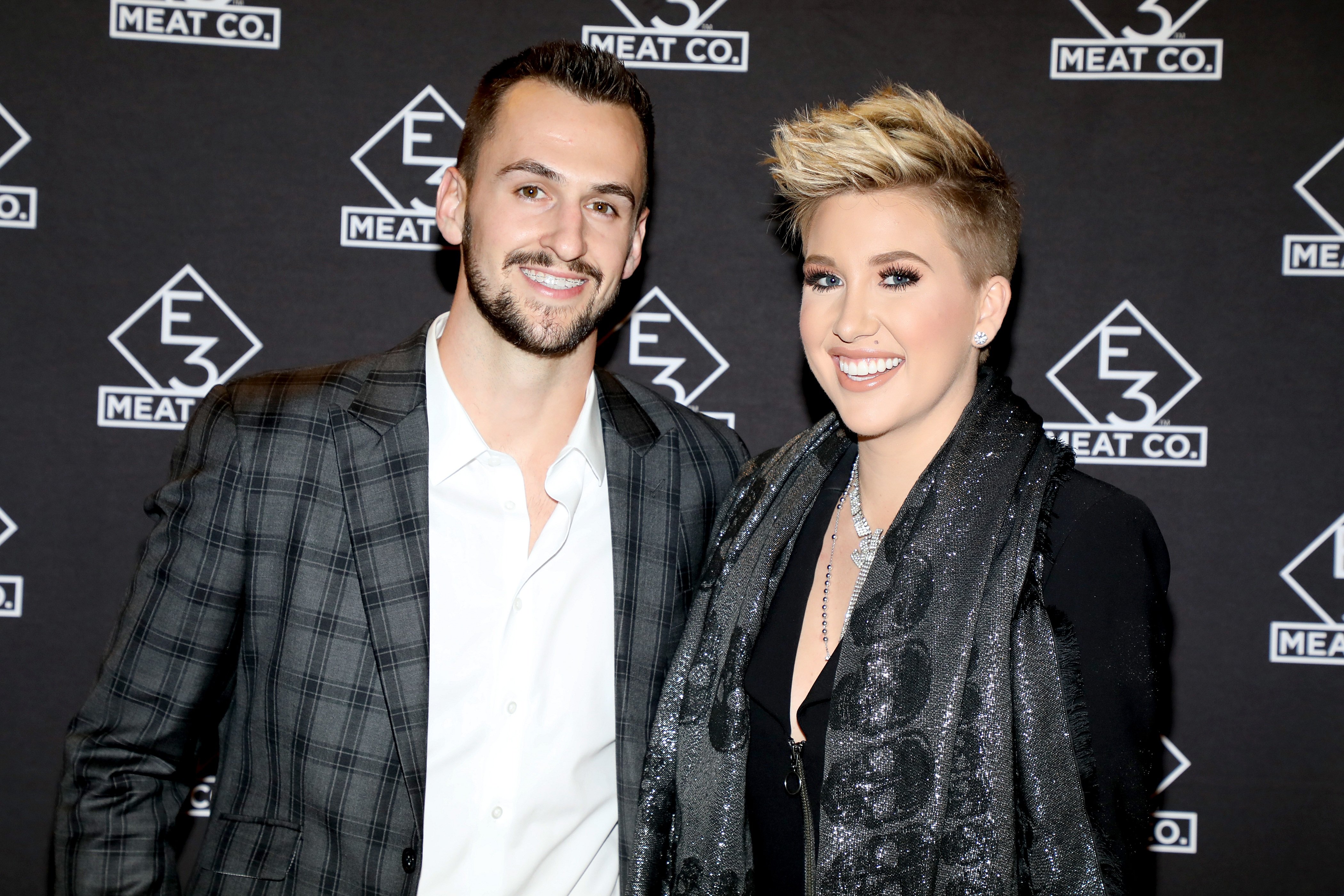 Nic Kerdiles and Savannah Chrisley attend the grand opening of E3 Chophouse Nashville on November 20, 2019. | Photo: Getty Images
Savannah shared more pictures and videos of herself working out at the D1 Elite Training Facility, including a clip that showed her pushing one of the workout instruments, on her Instagram Story.
She also shared a picture of a private chat she had with her brother, Chase, who, in reply to the video of her pushing the instrument, said he would have been in ER if he was the one, eliciting laughter from his sister.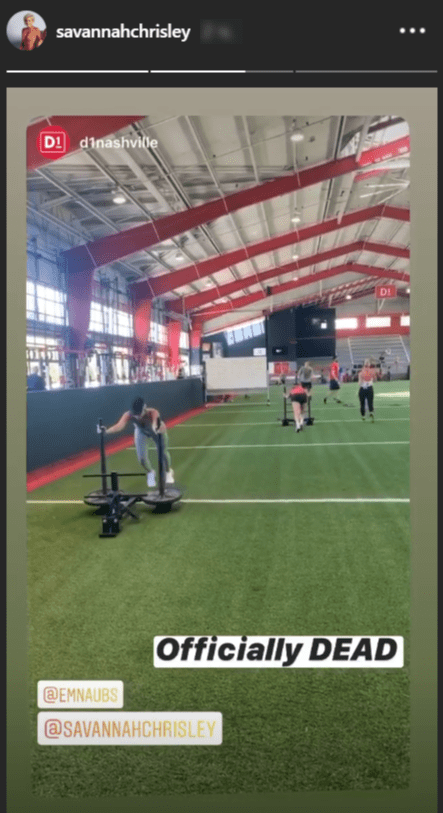 A photo of Savannah working out at the gym. | Photo: Instagram/savannahchrisley
Savannah and Chase share a strong bond despite their usual sibling rivalry. Fans of "Chrisley Knows Best" have watched, with keenness, the growth of the siblings.
Savannah wished Nic a happy Valentine's Day, adding that next year could be their year to tie the knot.
Savannah and Chase also have their own show, "Growing Up Chrisley," born out of "Chrisley Knows Best," which follows the siblings as they struck out on their own, to prove to their father that they could make it without him.
To do this, they moved out of Nashville to Los Angeles, where they lived in a home of their own, away from their parents. The season two premiere of the show began with Chase introducing viewers to their new home, showing off the kitchen.
While watching Savannah make waffles, Chase noted that his mother was not around, hence his younger sister would be picking up the slack, prompting her to retort, saying, "I ain't your momma."
In February, Savannah, who is engaged to Nic Kerdiles, went on a romantic holiday with him, in the Cayman Islands; the former shared pictures from their time together with fans.
In one of the photos that Savannah shared on Valentine's Day, she appeared to be wearing minimal makeup, posing with her beau for a selfie, and gushing over him in the caption.
Savannah wished Nic a happy Valentine's Day, adding that next year could be their year to tie the knot. She also thanked him for being himself and loving her the way he does, adding that there was no one else she would rather adventure with.
Many fans of the reality television star commented on the post, with most of them raving over her beauty, while others said that she and Nic were a cute couple.
Please fill in your e-mail so we can share with you our top stories!