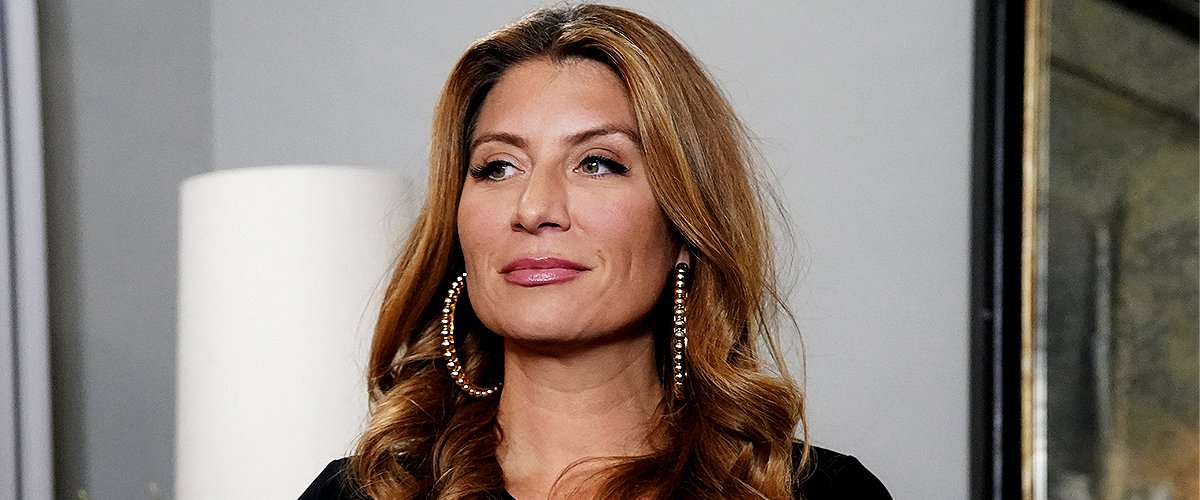 Getty Images
Genevieve Gorder Got Married a Second Time Almost 2 Years Ago — inside Her Personal Life
TV personality Genevieve Gorder is one of America's most loved interior designers, and through her impeccable renovation skills, she has put laughter in many homes. The reality TV star recently got married for the second time at a destination wedding, and she has never been happier.
Genevieve Gorder was born on July 26, 1974, in Minneapolis, Minnesota. The skilled interior designer first gained national attention when she featured in TLC's hit series, "Trading Spaces."
Gorder's knack for design and down to earth approach when solving problems made her one of America's favorite interior designers.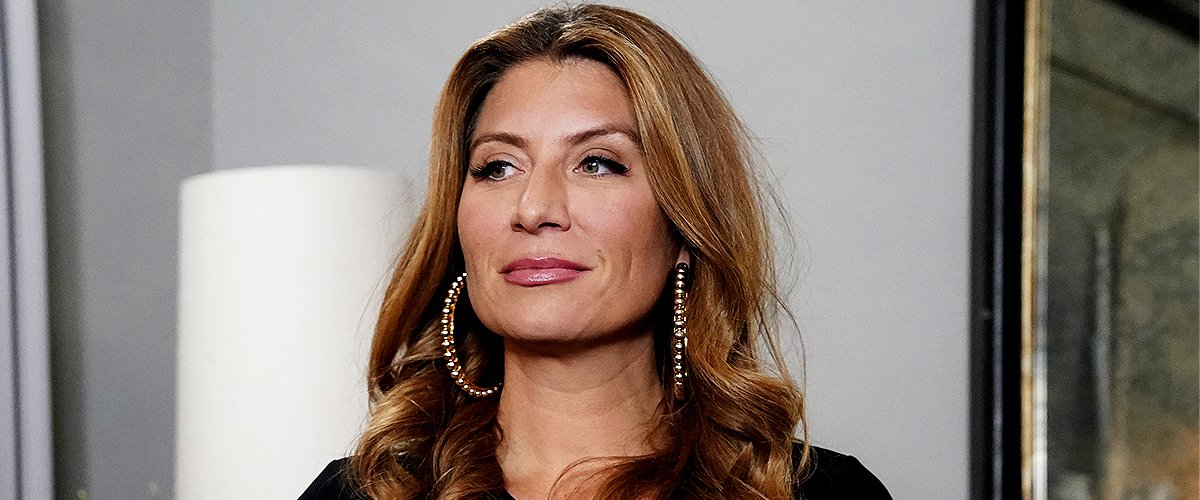 TV star, Genevieve Gorder on "Baby, Bedroom or Bust" Episode 102 on November 15, 2018 | Photo: Getty Images
Gorder has enjoyed a successful career spanning several decades, while also doing design jobs across the world. The TV host is best known for working barefooted on her different television shows, and her simplistic approach to everyday problems is what has endeared her to viewers.
The beautiful designer is undoubtedly living her best life, and to top it off, she recently got married to her beau, furniture designer Christian Dunbar in a classy wedding ceremony. Here is a look into their fascinating love story.
HOW THEY MET
Genevieve Gorder and Christian Dunbar met through a mutual friend who knew about the furniture designer's longtime fascination with Gorder. In April 2017, the delectable interior designer revealed the behind the scene activities that led to her meeting her husband. In her words:
"My friend said he felt like he knew this perfect person who'd had a crush on me for years."
The couple initially took it slow, exchanging texts and having long conversations over the phone. They eventually got serious, and less than a year after they were introduced, Dunbar dropped down on one knee and proposed to Gorder in February 2018. While speaking about her engagement, the excited bride-to-be said:
"It takes a pretty big love to interrupt a beautiful life…this one was undeniable. So off we go to the dance again."
GENEVIEVE GORDER AND CHRISTIAN DUNBAR'S REMARKABLE WEDDING
Gorder and Dunbar took their wedding as one of their design projects and came up with an unforgettable adventure that is sure to live in the memory of all the guests that were fortunate to be a part of their destination wedding.
In September 2018, Gorder married the man she claimed changed her life in a small ceremony before jetting off with family and friends on a luxurious six-day getaway in Morocco's beautiful deserts.
The couple kicked off the celebrations with a dinner party, which took place at the Riad Kitula in Marrakech. Several of the couple's close friends and family attended the dinner party, including Gorder's "Trading Spaces" co-designers Hildi Santo Tomas, and John Gidding.
The festivities continued for six days, with Gorder and Dunbar taking to their Instagram page to document the luxury getaway.
Genevieve Gorder's husband, Christian Dunbar, is not shy about his feelings for his wife, and he regularly shows off their perfect chemistry on his Instagram page.
GENEVIEVE GORDER'S DIVORCE AND RELATIONSHIP WITH DAUGHTER
Before her recent marriage to Dunbar, Gorder was previously married to TV host Tyler Harcott, with whom she shares a daughter, Bebelle, 12.
Genevieve Gorder's divorce from her first husband, Tyler Harcott, is shrouded in a lot of uncertainties, with neither of them speaking about their split publicly.
Since Gorder's split from her ex-husband in 2013, their daughter Bebelle has lived with her mom, and the duo has formed a strong bond over the years. Genevieve Gorder's daughter Bebelle is currently in middle school, and the proud mom has been very vocal about her motherhood experience.
During a 2019 interview with PEOPLE, Gorder revealed how she tries not to have an overbearing influence on her daughter's career path by giving her the freedom to decide her future, with a little bit of guidance. In her words:
"I didn't want to push because I didn't know what she wanted to be. But she is inherently creative. I'm 99 percent sure [her career] will be something creative."
GENEVIEVE GORDER'S CAREER
Gorder rose to fame when she was cast as one of the original designers on TLC's popular series "Trading Spaces." She was just 24 at the time, but she had already gained valuable experience doing freelance design jobs across the world, and more importantly, she worked with MTV as a graphic designer in the mid-1990s.
The 45-year-old mother of one, jokingly describes herself as "some kind of design octopus," due to the diversity of the jobs she has done over the years. She explained:
"I've done just about every kind of design possible, and I continue to diversify, so I don't get bored. Being nimble is key."
Gorder got the attention of producers in TLC when she produced a timeless Tanqueray gin bottle design. The producers immediately approached her to take part in "Trading Spaces," a new show at the time.
Despite her initial skepticism, she took a plunge into unfamiliar territory. Along with her co-designers, Gorder quickly became one of the most recognizable faces in the world of design.
Since her appearance on the TLC hit series, she has also featured as a judge on HGTV's "Design Star" and on her series, "Ask Genevieve," and "Genevieve's Renovation."
Genevieve Gorder has taken every opportunity that life has presented to her, and with a loving husband and beautiful daughter by her side, she can only keep making great strides.
Please fill in your e-mail so we can share with you our top stories!