Jason Caffey Faced Bankruptcy and Depression — inside the Chicago Bulls Player's Troubled Life
Former power forward Jason Caffey had an unbeaten run in the NBA for over eight years before his career dwindled amid a series of troubles in his personal life. Still, he managed to win two championships with the Chicago Bulls.
Jason Caffey was part of the Chicago Bulls team that saw Michael Jordan rise to the top of the ladder as one of the most iconic basketball stars in NBA history.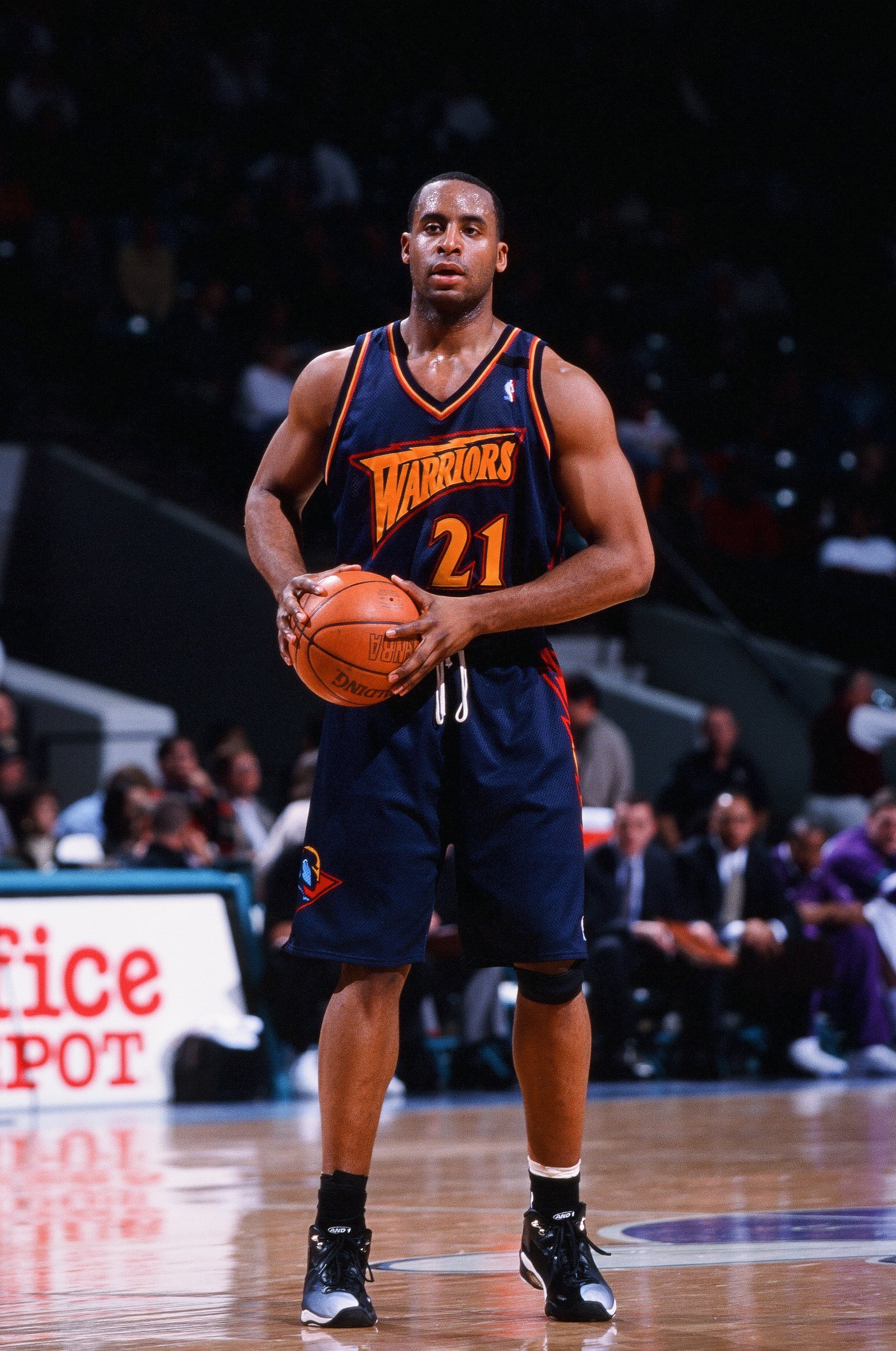 Although he only played two and a half seasons with the Bulls, Caffey claims he could come out of some of the darkest times in his life thanks to the work ethic he learned from Jordan.
JASON CAFFEY'S NBA CAREER
Caffey was a successful basketball prospect at Davidson High School and then went on to play for four years at the University of Alabama before being drafted by the Chicago Bulls as the 20th pick at the 1995 NBA Draft.
Caffey went on for almost a decade in denial, and without seeking the professional help that he required.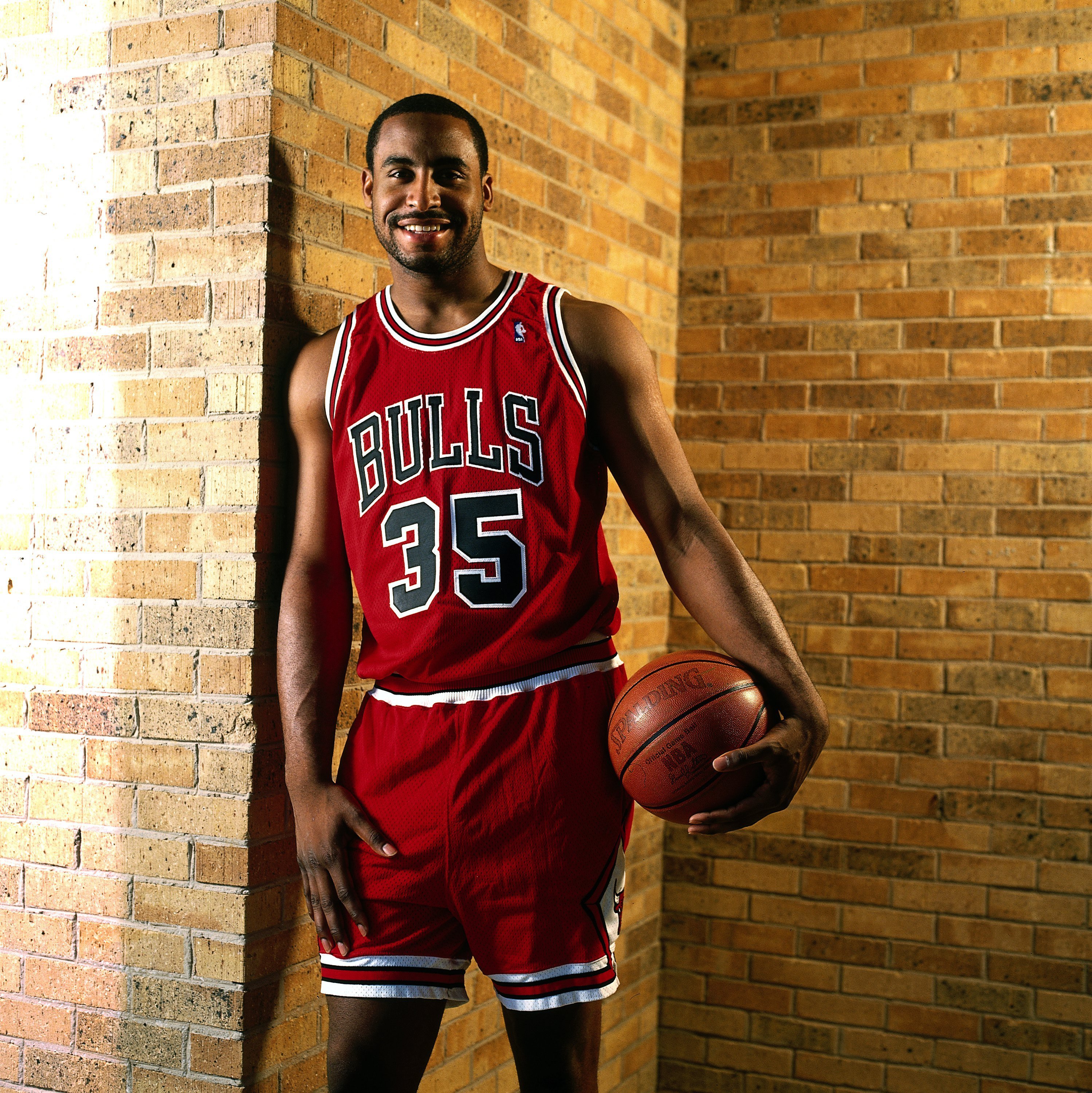 He played alongside Jordan, Scottie Pippen, and Dennis Rodman during the 1996-97 NBA season, winning two championships for the team.
Although he had potential, the Bulls traded him to the Golden State Warriors in 1998. Caffey spent only two years in the team before going over to the Milwaukee Bucks, and that's when his life started spiraling down.
A panic attack during practice in 2001 caused him to lose a flight to a game the next day, and in 2003, Caffey and two more teammates were involved in an assault case after a brawl outside a bar.
Eventually, the Bucks bought out the remaining two years of Caffey's contract and released him before the start of the 2003–04 NBA season.
DEALING WITH HARDSHIPS
Growing up, Caffey was the youngest of six kids in a dysfunctional family where boys were taught that showing emotion was a weakness.
His parents were always fighting, and he was verbally abused, not to mention he grew up surrounded by drugs and crime in the inner-city side of Mobile, Alabama.
In a community were those seen as weak were bullied, Caffey found he felt safe in the basketball court—even though he used to play with the guys that were selling drugs or committing murders.
Welcome Jason Caffey to the #LegendsofBasketball family! pic.twitter.com/GDnG0aygYY

— NBA Alumni 🏀 (@NBAalumni) September 19, 2017
Those were the same guys that served as an example of Caffey's wrong concept of love. So, by the time he entered the Bulls, and money and women were pouring in, Caffey sought after the love he missed at home in a lot of female companions.
JASON CAFFEY'S KIDS
As a result of his quest, Caffey became a father of ten children from eight different women over nine years. He said to the Boston Globe:
"When I got to the league, all that money gave me a false sense of power. I wanted my destiny to be love, and I equated that with a lot of children."
Golden State Warriors coach, Steve Kerr and his former Bulls teammate, Jason Caffey would often look out for Dennis Rodman while they were in Chicago - https://t.co/59T0BE3fvK

Jason Caffey appeared on yesterday's Scoop B Radio & discussed that team, MJ & what he's doing now. pic.twitter.com/YPR4XDSkZD

— 👑📍Brandon 'Scoop B' Robinson (@ScoopB) June 11, 2019
However, becoming a father didn't help Caffey in any way. It only added pressure when he was already dealing with a series of undiagnosed mental health issues during his time with the Bucks.
The relationship with his kids wasn't good for a long time. But Caffey credits the kids' mothers with raising standout individuals now aged between 17 and 26 years old.
Six of his kids are now in college, and although it took a lot of effort on his side, Caffey now has a "decent" relationship with all ten of them.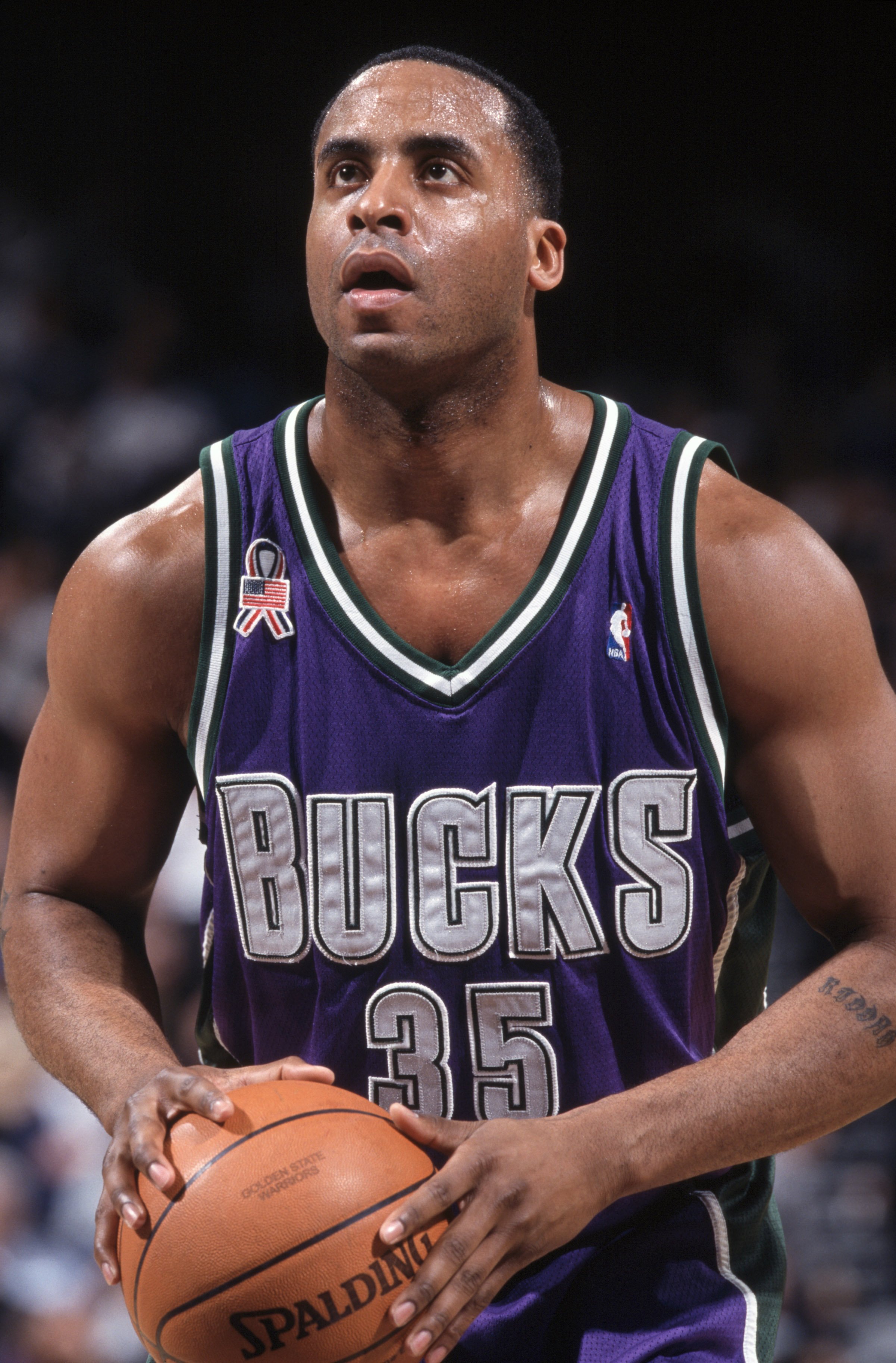 CHILD SUPPORT AND ARRESTS
"I was either going to end up with HIV, or I was going to end up dead," Caffey said of his last years in the NBA before being released by the Bucks.
Still, Caffey went on for almost a decade in denial, and without seeking the professional help that he required.
During that time, he had legal fights over money with some of the mothers of his kids and was also charged in a domestic violence incident.
Caffey filed for bankruptcy in August 2007, but a judge dismissed the case the following year when he failed to come up with a plan to rearrange his finances and pay off his debts.
Jason Caffey on "The Last Dance" and playing with Michael Jordan and Scottie Pippen on the 1990s Chicago Bulls. https://t.co/sZgC9txuBg pic.twitter.com/iUqVTAO0B6

— AL.com (@aldotcom) April 20, 2020
One of his baby mamas, LoRunda Brown, took the chance to ask a judge for an arrest warrant with Caffey's name on it in Alabama in 2009. At the time, he owed at least $200,000 in child support.
Although it is not clear if he was ever arrested over the child support debts, Caffey faced the law again in 2010 when he was arrested and charged over a domestic violence incident.
According to reports, Caffey assaulted a woman during a discussion and was eventually booked for a third-degree domestic violence charge. He was released after posting a $1000 bail.
GETTING HELP AND MOVING ON
It was finally in 2016 that Caffey decided to seek help and enrolled at a 45-day program in Florida where he got to talk to counselors to find the root of his depression and anxiety.
He wanted to clean his name and show his kids he was capable of change, so he made sure to reach out to the entire family and let them know about his course of action. Luckily, they all had his back.
"Had I learned these things earlier, I feel like I would be a different person," Caffey said of his time in the program, during which he realized he had an unhealthy relationship with sexuality and love.
With that in mind, he decided to pay it forward by sharing his experience with other young men to, hopefully, spare them from making his same mistakes.
A special thanks to former Bulls and Alabama star Jason Caffey for joining us on @WNSP to talk #NBA and reminiscing about Jordan, Pippem, and, of course, Rodman. pic.twitter.com/hXrdvThf37

— Mark Heim (@Mark_Heim) May 2, 2018
To do that, Caffey teamed up with Nadine Pierre-Louis to write the book, "Richard and The Boyz: The Puberty Experience," and partnered with Doc N Jock LLC to offer talks about being self-aware and vulnerable as men.
"Real men talk, and that's our slogan," Caffey told the Chicago Sun-Times. "They don't stay bottled up and keep these things hidden inside of them until they turn 26, 27, and have a major panic attack or anxiety attack — that's not the way to handle it."
Caffey says he's an example of how keeping things bottled for so long can lead to making bad decisions that can be life-changing.
The now 47-year-old former athlete also credits his time with the Bulls, specifically, for saving his life when he hit rock bottom. He said:
"The teachings I learned from Michael Jordan, Scottie Pippen, Dennis Rodman — they're the reason I'm still alive today."
Caffey recently started the Universal Youth Foundation, which seeks to offer young people all the tools they need to achieve a bright future, while also helping the community in Alabama and beyond.