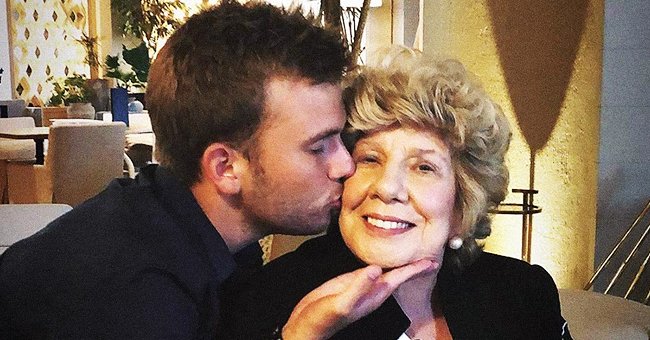 instagram.com/chrisley_usa
Chase and Nanny Faye Chrisley Look Adorable in New Sweet Grandmom-And-Grandson Photo
"Chrisley Knows Best" stars, Chase and Nanny Faye Chrisley "make the ultimate team" as they display love for each other in a new Instagram post.
Stars of American reality TV show, "Chrisley Knows Best," Nanny Faye Chrisley, and Chase Chrisley are showing their love for each other. A cute picture of the grandmom-grandson duo was recently shared via the show's Instagram page.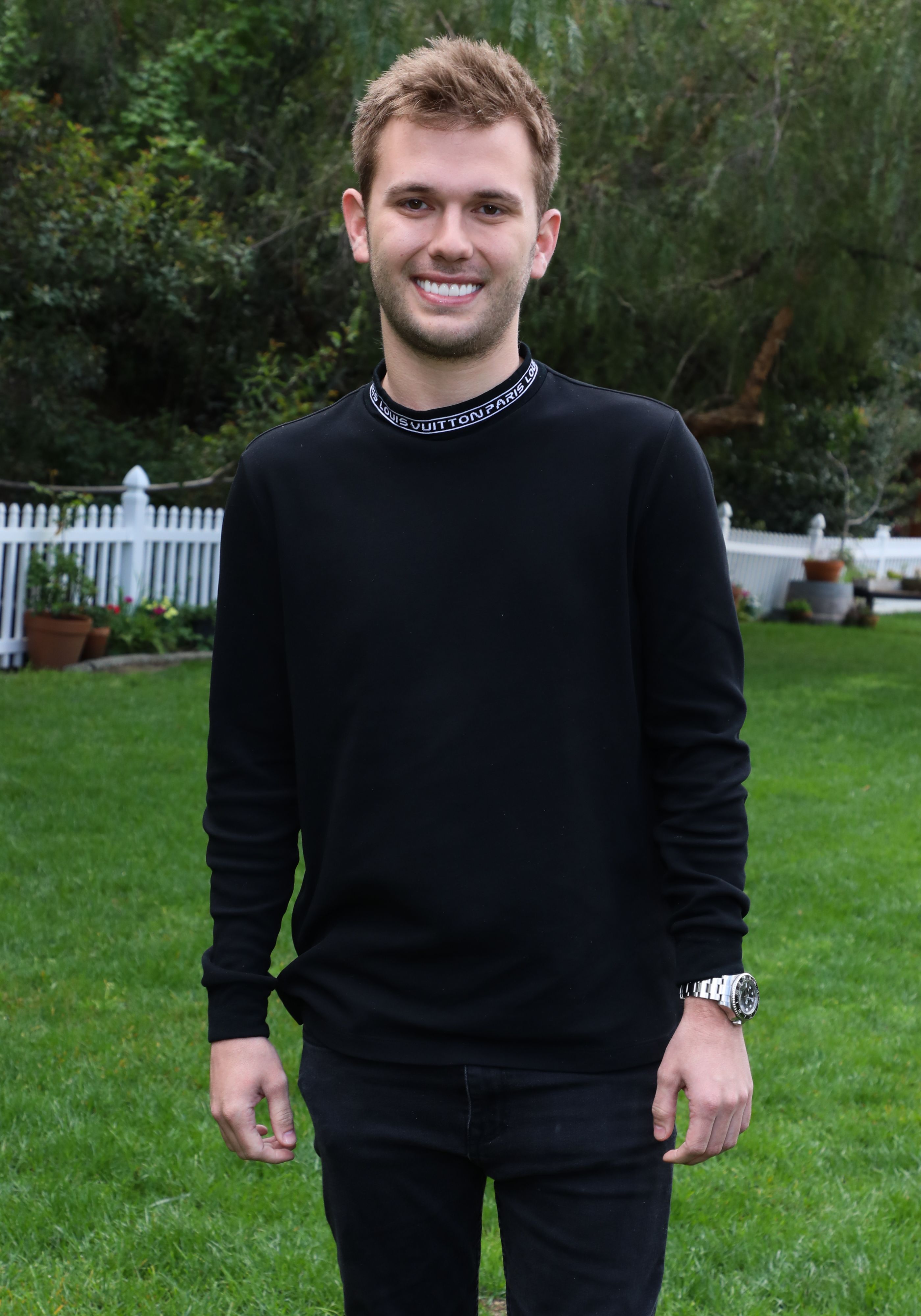 Chase Chrisley visits Hallmark's "Home & Family" at Universal Studios Hollywood on March 27, 2019. | Photo: Getty Images
Nanny Faye was sitting with a big smile on her face as her grandson, Chase, is seen with his hand underneath her chin as he pecked her with his eyes shut.
The duo was seen in matching black clothes as Chase wore a black polo T-shirt while Nanny Faye wore a light, long-sleeved black jacket with lines. She paired the jacket with beautiful pearl earrings and captioned the adorable photo:
"Nanny & Chase make the ultimate team. ❤️ ?: @ChaseChrisley"
Nanny Faye looks quite sweet and innocent in the new picture, but that is quite the opposite of who she is. Nanny Faye has a good heart, but she is a troublemaker with a sharp sense of humor. She is also a gambler and can sometimes be a rebel.
Nanny Faye and Chase share a unique bond, and this is not surprising as he prides himself on being the favorite child in the family. He is always trying to outsmart his dad, Todd Chrisley, so he is almost always around him.
Chase is also quite close to his younger sister, Savannah Chrisley. Savannah and Chase have their spinoff show, "Growing Up Chrisley."
The show's second season premiered in 2019 and followed the lives of the two as they moved from Nashville to LA to pursue their dreams. They have now returned to Nashville, and Chase is pleased about this. He revealed this while talking to PEOPLE. He said:
"Honestly, I'd be fine if I never went to L.A. again."
It is unclear whether the spinoff has been canceled or will be continued, but Todd's show "Chrisley Knows Best" is still on, and the 8th season will be coming to USA Network in 2020.
The show goes on despite the tax evasion scandal, which led to Todd and his wife, Julie's indiction by a grand jury.
The new season promises lots of exciting content, including Savannah's wedding preparations, as she is set to tie the knot with a hockey player, Nic Kerdiles, and a possible return of another cast member, Kyle.
Please fill in your e-mail so we can share with you our top stories!