Ciara and Russell Wilson Give a Glimpse of Her Growing Baby Bump in a New Couple Photo
Famous singer Ciara is most likely counting the days till she gives birth to her next child with Seattle Seahawks quarterback Russell Wilson. In the meantime, the couple has been serving looks across social media.
Late last week, Ciara shared a new picture of herself and her man on Instagram. The photo showed Ciara and Wilson in full relaxation mode as they appeared to be soaking in some sunlight. Needless to say, they looked terrific.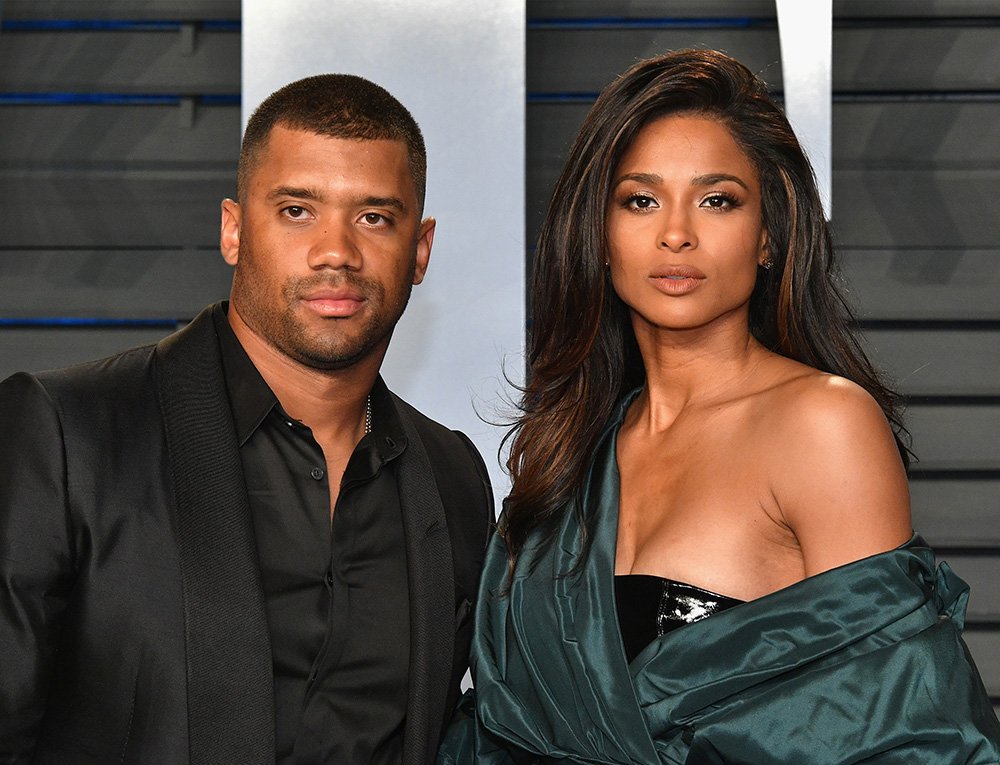 In the photo, Ciara wore what appeared to be a snake-print gown, while her hair flowed freely over her shoulders. The singer also accessorized with a pair of silver rings and a couple of gold bracelets.
As for Wilson, the NFL star looked as laid-back as possible, with a grey crop top that highlighted his huge physique. The football star also sported a bit of a beard — much different from the clean-shaven, lovable hunk that everyone has come to know and love.
Ciara chose not to share a caption with the picture. However, she didn't quite need to. The photo itself encapsulates quite a lot.
The couple is still smitten with each other, and Ciara's gorgeous baby bump made an appearance as well. The Wilsons announced that they were expecting another bundle of joy back in January, much to the delight of fans.
At the time, Ciara published a picture on Instagram from the Turks and Caicos Islands. This was the first time that she showed her baby bump.
An intuitive astrologer explained that the couple were always meant to be.
The new child will be Ciara's third. She already has Future Jr. with her former partner — rapper Future — and a daughter, Sienna, with Wilson.
Ciara and Wilson got married back in 2016, and they appear to still be very much in love. Days ago, an intuitive astrologer explained that the couple was always meant to be. Speaking with sources, the astrologer explained:
"Russell's Sun is in Sagittarius, and Ciara's Sun is in Scorpio. When two sun signs are adjacent, this can be an indicator of friendship that can work well in a relationship."
Wilson himself claimed that he always knew he'd end up with Ciara. As the astrologer explained, the football star's feelings are reflected in the location of Venus — the planet that determines romantic links.
This essentially means that they have a strong passion and loyalty to each other. It's almost impossible to know if all of that is true. However, this is one couple that continues to serve fans with looks.