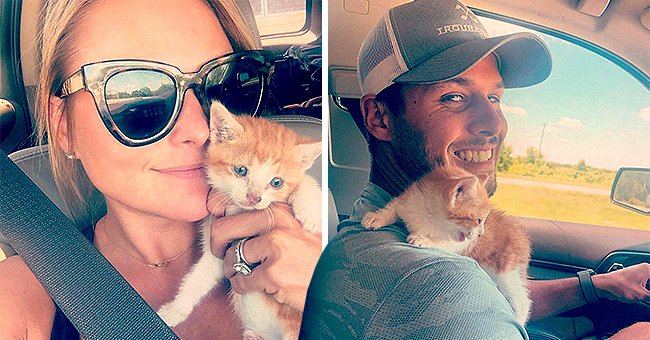 Instagram/mirandalambert
Miranda Lambert Welcomes Tequila the Kitten to the Family after Rescuing It from the Highway
Over the weekend, country musician Miranda Lambert shared with the social media followers that she'd rescued a kitten after finding it on the highway. The star revealed in her post that she'd named the feline Tequila.
On Instagram, Lambert shared how she and her husband, Brendon McLoughlin, had found and rescued a kitten while driving on the highway. She explained how the conversation went between her and McLoughlin in the caption on the post.
The singer revealed how her husband was the one who spotted the feline while they were driving on a double lane highway in Texas. McLoughlin suddenly slowed down and did a u-turn in the opposite direction.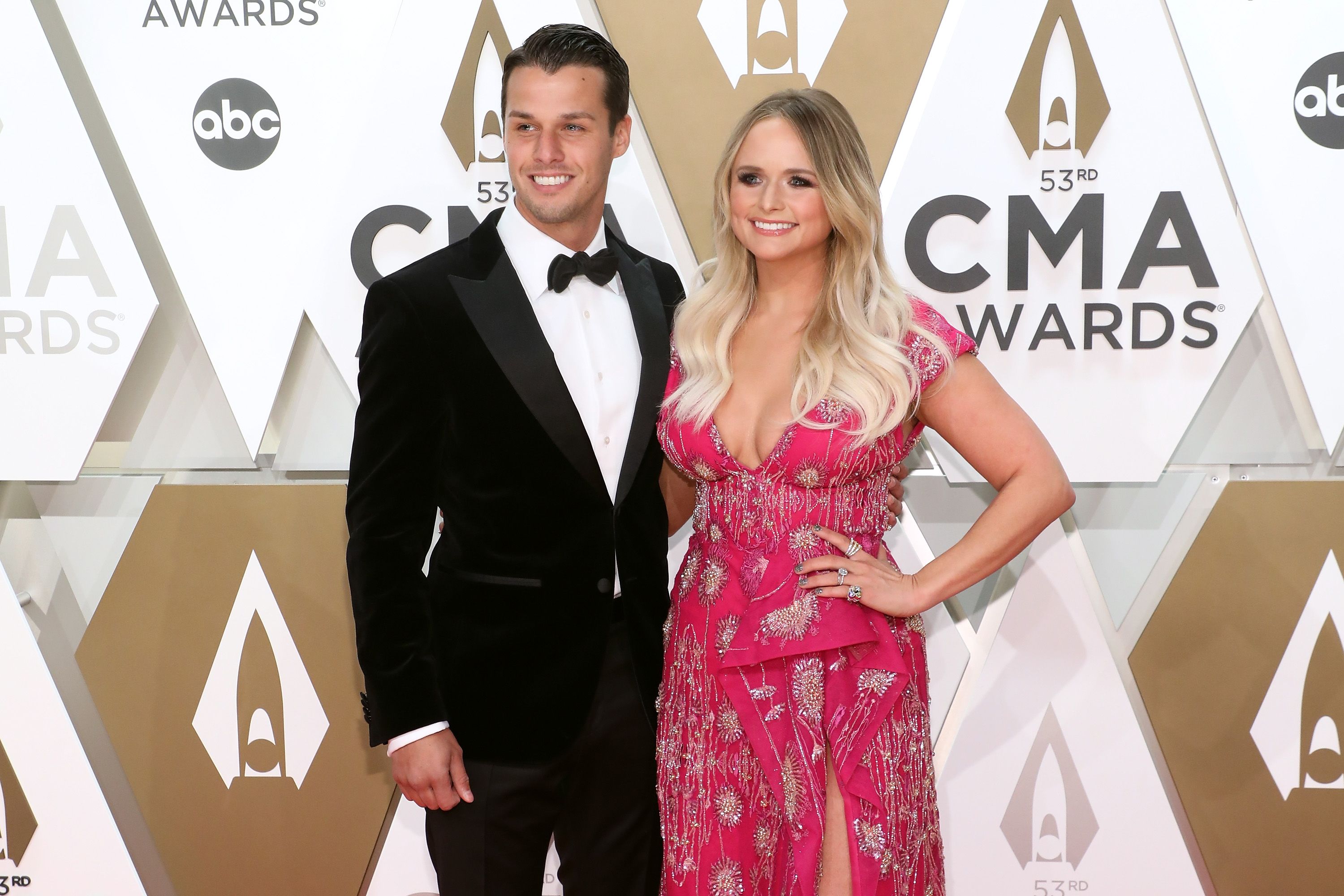 Brendan McLoughlin and Miranda Lambert at the 53rd annual CMA Awards on November 13, 2019, in Nashville, Tennessee | Photo: Taylor Hill/Getty Images
RESCUING A KITTEN
Confused, Lambert asked him why they were turning around. He confessed: "There's a kitten in the road and I knew you would kill me if I saw it and didn't stop."
The country musician proudly noted how her "rescue ways" were starting to rub off on her husband. After rescuing the cat, the couple stopped off at her parent's home.
DRIVING 9 HOURS WITH THE CAT
Included in the photos she shared, her father was seen posing with the new addition. The kitten ended up riding home with Lambert and her husband for nine hours.
The star shared how the kitten was 4 to 5 weeks old and weighed in at 14 ounces. She then revealed that the felines name was Tequila.
MIRANDA'S ROAD TRIP
Lambert also included images of the cat resting on McLoughlin's shoulder while he drove. Their recent ride came just after the couple had a road trip.
TRAVELING TO NEW YORK
Last month, the pair bought an Airstream Globetrotter RV and had a road trip from Nashville through West Virginia and Pennsylvania to New York. She also shared some of their photos from the trip on Instagram.
LAMBERT'S FOUNDATION
Lambert fans know how much she loves animals and goes above and beyond to donate to shelters. She and her mother run the MuttNation Foundation.
RESCUING AND HELPING ANIMALS
The organization rescues animals and donates funds where needed. During natural disasters, the country musician can be found posting images on social media asking for donations and assistance for stranded and abandoned animals.
Please fill in your e-mail so we can share with you our top stories!