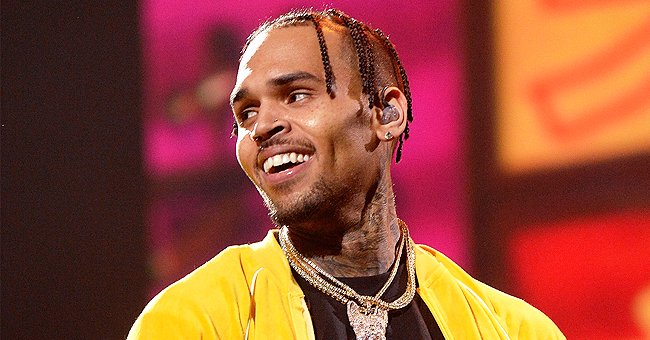 Getty Images
Chris Brown's Mom Joyce Gushes about Her Grandson Aeko Whom She Called Angel in a New Picture
Though being involved with many legal troubles, the R&B singer is the proud father of two kids. His youngest child is already 7 months old and is growing up so fast.
R&B singer Chris Brown's mother, Joyce Hawkins, has recently posted a cute photo of the rapper's son on her Instagram, and we are just delighted to see how much little Aeko has grown up so far.
In the picture, the 7-month-old is sitting on his stroller with a blue pacifier, wearing cute orange overalls. The baby is probably looking at his proud grandmother while trying to make him pose for the photo. Hawkins wrote:
"NOT FAIR!! YOU GREW UP ALREADY!!! LOVE YOU ANGEL!!"
BROWN'S KIDS
Aeko Catori Brown, born in November 2019, is the child that the 30-year-old singer, Chris Brown, shares with the former girlfriend, 26-year-old model, Ammika Harris. They are not dating at the time but the couple has a healthy bond for their child.
Though they had been seen together several times since 2015, they never officially announced they were a couple. Harris' pregnancy was also not mentioned by them until Aeko was born in November when both posted photos of the newborn on their Instagrams.
Brown is the father of two children. His older child is a daughter named Royalty, who is 5 years old and who he shares with ex-partner, model Nia Guzman. The girl was born in 2014. Though Brown and Guzman had a troubled relationship, they nicely agreed on custody and child support agreements.
LEGAL ISSUES
Besides being known for his musical accomplishments, the "Run It!" singer has been notorious for being involved in serious legal problems. In 2009, he was charged by his former girlfriend, singer Rihanna, 32, for felony assault and criminal threats.
In 2012, Brown was involved in an altercation in an NYC nightclub that left eight people injured. Later that year, he violated a restraining order he had from Rihanna by showing up at a party that she attended.
Months later, the rapper punched and threatened to shoot fellow singer, Frank Ocean, outside of a West Hollywood recording studio. He also was implicated in a hit-and-run in Los Angeles.
Over time Brown has been involved in assaults including gunfire, violent aggression, and threats. He has spent time in jail and in court, had his probation revoked several times, and was questioned on the validity of his time on community service.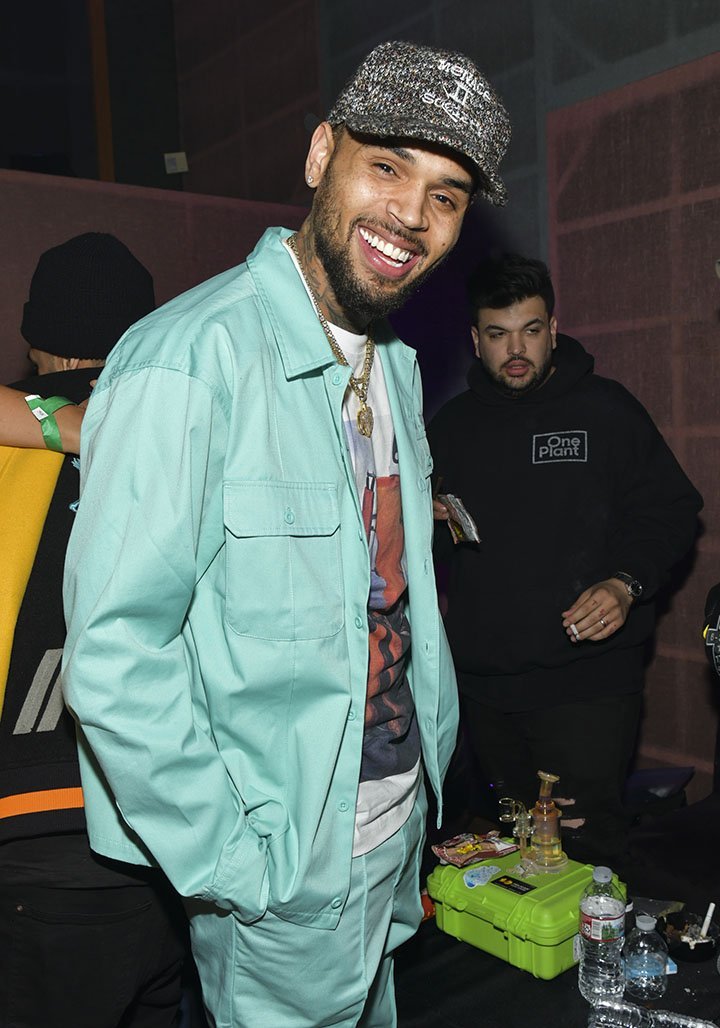 Chris Brown poses for a portrait at his album listening event for "Indigo" at Record Plant Studios on June 19, 2019 in Hollywood, California. I Image: Getty Images.
While in rehab he was diagnosed with bipolar and post-traumatic stress disorder and was kicked out for violent behavior afterward. He has also been denied entry to the UK, Canada, Australia, and New Zealand and was charged for having a restricted species without a permit.
In recent news, Brown took to Instagram to post a video that showed a woman stalker yelling and trying to get into his property. In 2016, another woman, Danielle Patti, invaded his home three times alleging Brown harassed her on social media.
Please fill in your e-mail so we can share with you our top stories!