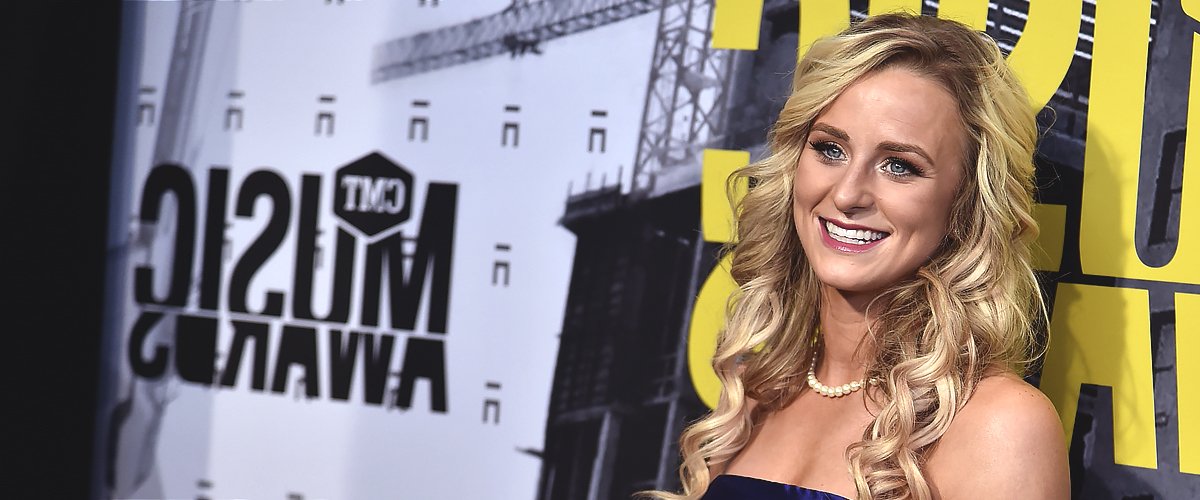 Getty images
Leah Messer's Divorces, Addiction and Single Motherhood — inside Her Life after 'Teen Mom 2'
At 28, television personality, Leah Messer, has lived through a lot of challenges, from surviving a teenage pregnancy, to getting hit by the spotlights and eventually, living through two divorces.
Since venturing into the spotlights in her teenage years with the television reality series, "Teen Mom 2" television personality, Leah Messer has come a long way.
The series, which was a spin-off of the MTV reality television show, "16 And Pregnant," followed the lives of a set of teenagers navigating through their lives as first-time mothers.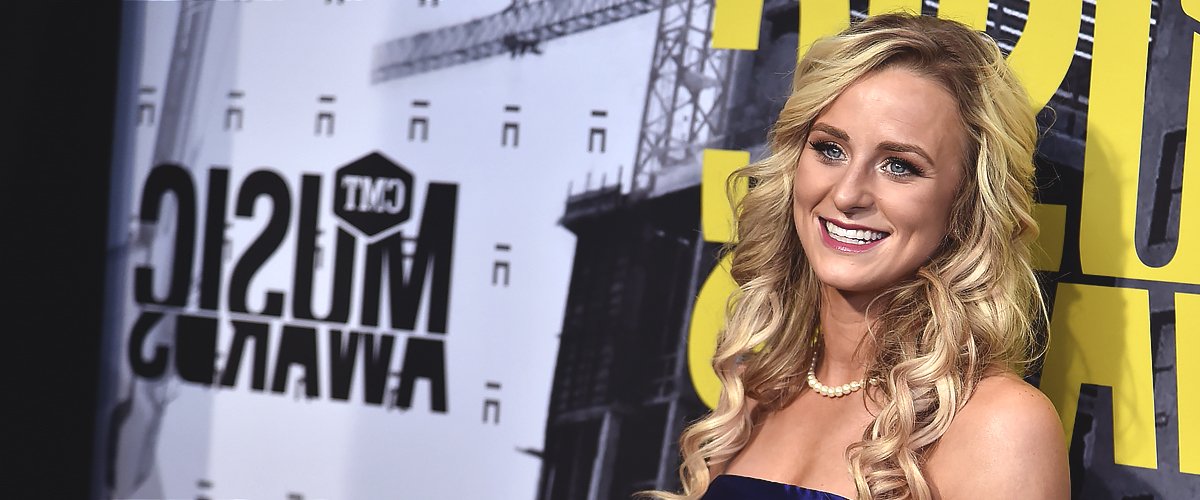 TV personality Leah Messer attends the 2017 CMT Music Awards at the Music City Center on June 7, 2017 | Photo: Getty Images
Viewers got a glimpse of their inside lives, how they struggled with real relationships with families, friends, boyfriends, and their children's fathers. The series focused on their challenges as young mothers bringing up children.
Messer starred in the second season of the spin-off, later retitled "Teen Mom OG" in 2015. She joined the series following the birth of twin daughters Aliannah and Aleeah. The 28-year-old was at the time in a relationship with her kids' father, Corey Simms, who also made appearances on the show.
WHAT HAS SHE BEEN UP TO SINCE HER TIME ON "TEEN MOM?"
Messer, now a mother of three, has gathered invaluable experiences as a mother. Having been married twice, first to Corey Simms, and then to Jeremy Calvert, the star is willing to put herself out there for a new relationship but is in no hurry.
MESSER'S MARRIAGE TO COREY SIMMS
While Corey was Leah Messer's boyfriend, he captured the affection of "Teen Mom" viewers, with his easygoing attitude, and devotion to their twin daughters. His constant declaration of love to the young Messer and their dramatic engagement easily made him pass for the best dad in the series.
Following their fishing boat engagement, the two got married in a colorful event, at the Charleston Coonskin Park in 2010. The duo welcomed their twin daughters, Aleeah Grace Simms and Aliannah Hope Simms on December 16, 2009.
Corey and Leah Messer's kids, now 10, spent their earlier years on the reality series, raised by two young parents. However, the marriage lasted barely six months before the one-time lovebirds divorced in October 2011 following a cheating scandal.
FINDING A NEW LOVE; MARRIAGE TO JEREMY CALVERT
The "Teen Mom 2" star, who was 19-year-old at the time, went on to date Jeremy Calvert shortly after her first divorce. The duo got engaged on December 25, 2011, after a few months of dating. On April 4, 2012, they tied the knot at the Cattlesburg Wedding Chapel in Kentucky.
Before their marriage, Leah Messer got pregnant for Jeremy but lost the baby in January following an alleged miscarriage. Months later, the pair welcomed a daughter together, Adalyn Faith, born February 4, 2013. The young couple continued in marital bliss until their 2015 divorce.
THE TRUTH ABOUT MESSER'S MISCARRIAGE
The news of the "Teen Mom" star's lost pregnancy made the headlines in January 2012. Although the television personality claimed at the time that she suffered a miscarriage leading to the devastating loss for her and Jeremy, a shocking revelation came to light several years later.
In her book titled "Hope, Grace & Faith," the mother of three came clean with the real story, admitting that she aborted her baby.
the decision resulted from her conflicting emotions and indecisiveness over whether or not to patch things up with her ex-husband, Corey.
She knew having Jeremy's baby would ruin any chances she had with the father of her twin daughters. The then-teenager went on with the abortion, with the help of her mom, and successfully kept the truth from Jeremy and the media.
BEING A MOTHER TO THREE DAUGHTERS
Since her divorce from Jeremy, Messer has tried to be the best version of herself for her three little girls. She co-parents twin daughters, Ali and Gracie, with their father, Corey, while maintaining a co-parenting relationship with the father of her 7-year-old daughter, Adalyn.
The experience has admittedly been tasking, more so with her daughters now nearing puberty. Speaking on how she handles her girls and the transformative phase they were about to experience, Messer said she was trying to break the cycle, by being open with them, and having the conversation about puberty early in their lives.
The mother of three, who previously battled opioid addictions and had suicidal thoughts, is determined to prevent her kids from becoming teen moms, she admitted in her memoir.
CHALLENGES WITH MOTHERHOOD
In her book, Messer recalled how her addictions almost ruined her life and those of her kids. However, the realization that she was contemplating suicide without a care for her children's welfare after she was gone prompted her decision to seek help.
As a mother to 10-year-old Ali, who got diagnosed with a rare form of muscular dystrophy when she was four, Messer knows she has to remain strong in the face of challenges if she was to keep fighting for her daughter.
The genetic disease, characterized by progressive weakness and loss of muscle mass, has made the preteen susceptible to cyber trolling. But the star ensures her daughters realize each person was born with unique differences, which made them beautiful individuals.
LEAH MESSER'S RELATIONSHIP WITH JASON JORDAN
While being an amazing mom, Messer maintained a successful career as well as an active love life. Although she has remained unmarried since her 2015 divorce, the 28-year-old has been linked to several suitors, the most notable being Jason Jordan. Leah Messer and Jason Jordan began dating in April 2018 and stayed together for months.
Since then, Messer has dedicated her time wholly to her girls, making sure to make every second spent together worthwhile.
Please fill in your e-mail so we can share with you our top stories!