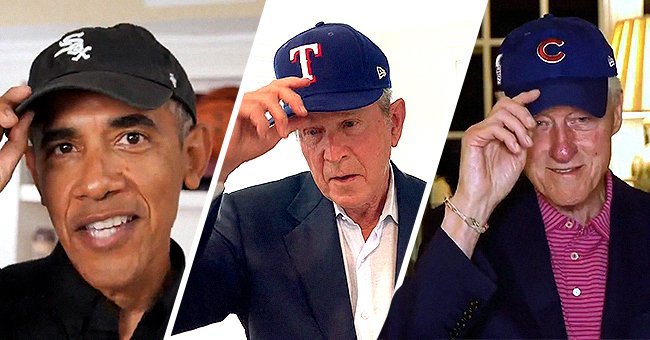 Twitter/BarackObama. | Twitter/BillClinton. | YouTube/Tripping Your Cap.
George W Bush, Bill Clinton & Barack Obama Tip Caps on 100th Anniversary of the Negro Leagues

Its the 100th anniversary of the Negro Leagues, and some of the former presidents of the US joined in on the #TipYourCap2020 campaign to show their support of a league that made "baseball and America better."
Major League Baseball arranged for tributes in honour of the Negro Leagues at every single stadium for Monday. It had to be cancelled due to the novel coronavirus, but the "Tipping Your Cap" campaign went a long way towards giving it the deserved remembrance.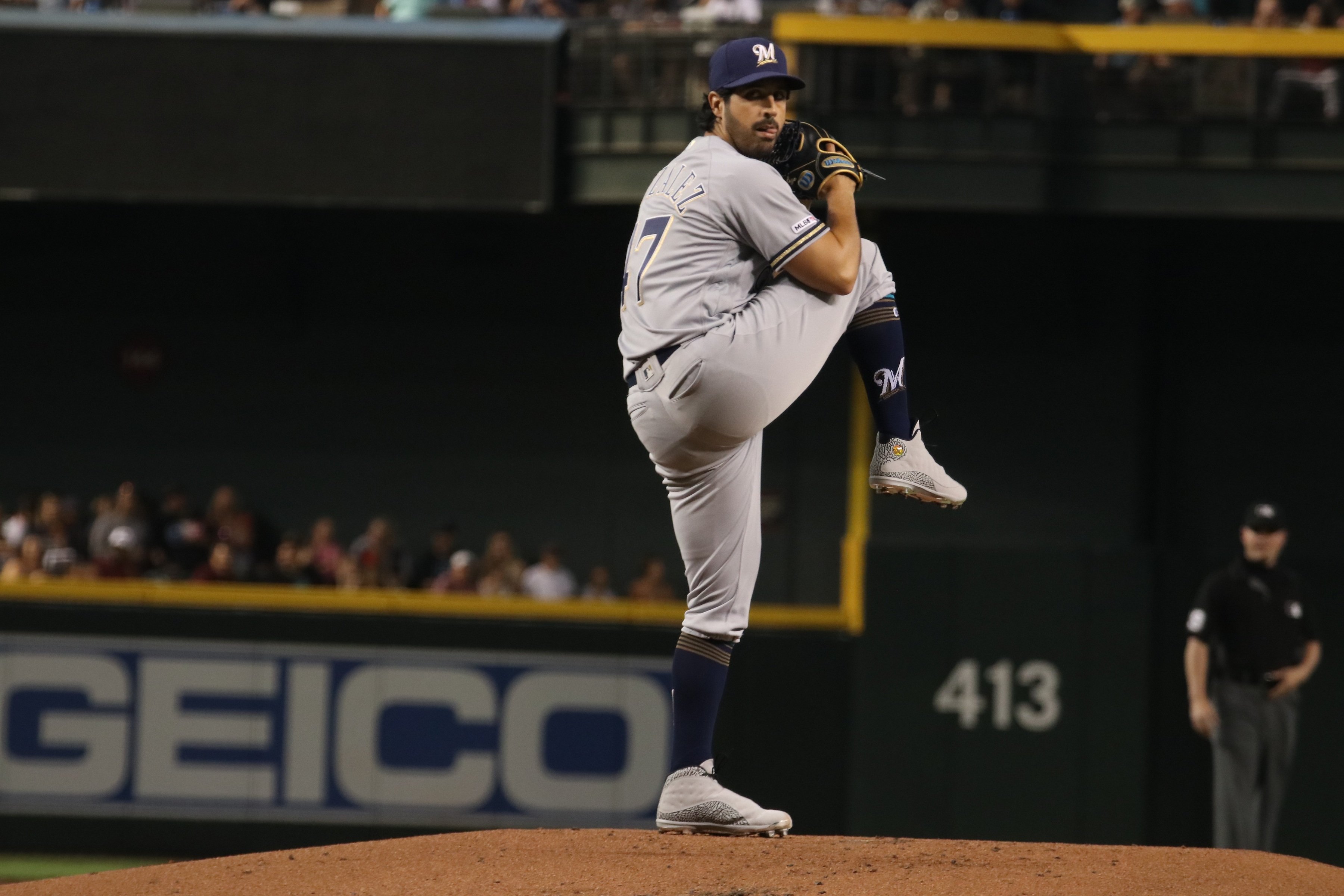 Gio Gonzalez pitcher for the Milwaukee Brewers at Chase Field in Phoenix, Arizona/USA July 21, 2019. | Source: Shutterstock.
BIG NAMES TIP THEIR HATS
Three former presidents of the US, Barack Obama, Bill Clinton, and George W. Bush, all joined the campaign and shared their messages with short video clips on social media.
Long before that, the Negro Leagues made baseball better and America better.
TRIBUTE FROM GEORGE W. BUSH
The tribute to the Negro Leagues came just as Major League Baseball is juggling with a shortened season, and George W. Bush went on a trip down memory lane as he told viewers that his favourite player growing up was Willie Mays, who played in the Negro Leagues for a short while.
Marvelling at the talent that Mays and other players like him possessed, the former president couldn't help but wonder how much it would have impacted the sport had they been allowed to play in the major leagues at the time.
WHY THE LEAGUES FORMED
Jim Crow laws enforced segregation, and it prevented black baseball players from participating in the white Major Leagues. Consequently, the Negro Leagues were born as black baseball clubs "barnstormed" across the South and the Midwest primarily.
The Negro Leagues sprang up during the 1920s, and it folded forty years later after producing more than 35 Hall of Famers, including Josh Gibson, Satchel Paige, and Jackie Robinson - who became the first black player to break the colour barrier when he stepped out for the Brooklyn Dodgers in 1947.
BARACK OBAMA TIPS HIS HAT
Making sure to tip his hat to the pioneering efforts of those who played in the Negro Leagues, Barack Obama smiled from underneath his Chicago White Sox cap as he said in his video message:
"Today, I'm tipping my hat to everybody in the Negro Leagues who left a century-long legacy of talent, spirit and dignity on our country."
BILL CLINTON'S TRIBUTE
Former US president Bill Clinton proudly donned a Chicago Cubs cap, and he tipped it in honour of Ernie Banks, who also became a Major League Hall of Famer, but sadly passed in 2015.
"This cap is for Hillary, too, when finally, the Cubs won the championship [in 2016]," Clinton explained in the clip. "Long before that, the Negro Leagues made baseball better and America better."
Bill Clinton recently gave another tribute, but sadly it's wasn't under celebratory circumstances but rather to honour the life of Jean Kennedy - the last surviving sister of JFK.
Jean Kennedy worked for Clinton during his time in the Oval Office as the US ambassador to Ireland, and her kind heart and gentle but determined ways made her much-loved by those who knew her.
Please fill in your e-mail so we can share with you our top stories!