Bubba Wallace's Mom Desiree Opens up about NASCAR Star Son's Previous Racist Encounters
NASCAR driver Bubba Wallace frequented recent headlines as he spoke out about racism and the noose found in his team garage. But according to his mom, Bubba faced racism in the racing world in the past.
When a noose was discovered by a member of Bubba Wallace's team on June 21 in his garage stall at Talladega Superspeedway in Alabama, it brought about questions of racism in NASCAR.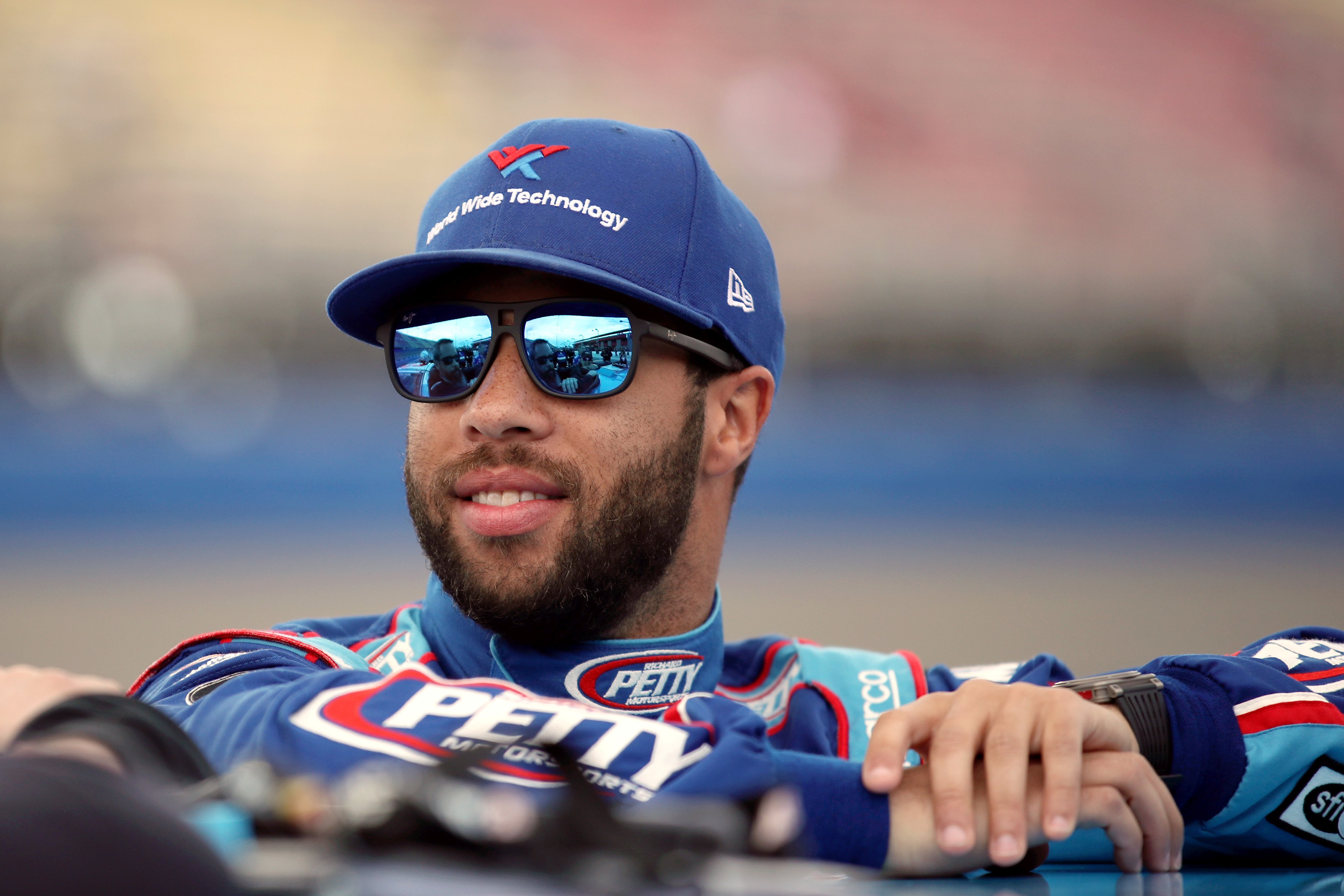 BUBBA DEALT WITH INJUSTICE BEFORE
The topic already headlined for several weeks due to the tragic death of George Floyd while in police custody, and NASCAR swiftly launched an investigation into the team member's finding - which came shortly after Wallace pushed for all race tracks to ban the Confederate flag. 
This hits hard for me. Ill never forget the chants, I'll never forget this image! pic.twitter.com/x8nVLdvsWz

— Bubba Wallace (@BubbaWallace) June 26, 2020
While recently on "The Joe Madison Show" on SiriusXM, Bubba Wallace's mom, Desiree Wallace shared that he had been "involved with incidents on the track" born from racism, and elaborated:
"If he gets into it with another driver they're quick to throw out the n-word. He's been told he doesn't belong here."
NASCAR driver Bubba Wallace says he's "getting a lot of positive outreach" after NASCAR banned the display of Confederate flags at races, but also says "we are getting the fans that will never watch a NASCAR race again. The same fans that never watched the NFL after the kneeling" pic.twitter.com/iZvrMC1tYd

— CNN (@CNN) June 13, 2020
HE PREVIOUSLY ADDRESSED THE ISSUE 
Back in April Wallace spoke up after fellow NASCAR driver Kyle Larson used hate speech during a virtual racing series, and Larson consequently got dropped by his team following a suspension. 
The FBI handled the investigation into the noose found in Wallace's team garage, and it showed that the rope initially got put there as a pulley last year. Additionally, there is no way for anyone to have known in advance that Bubba would be assigned that garage, so the bureau concluded that it wasn't a hate crime. 
June 22, 2020
NASCAR'S REACTION TO THE CONCLUSION
Grateful of the outcome of the investigation, NASCAR issued a statement shortly after the FBI released their findings, and wrote:
"We appreciate the FBI's quick and thorough investigation and are thankful to learn that this was not an intentional, racist act against Bubba." 
Supporting and thanking the pre-existing fans, and encouraging the new ones. For all of those new to the sport, we welcome you with open arms. pic.twitter.com/M44hCCPngr

— Bubba Wallace (@BubbaWallace) June 23, 2020
FORWARD TOWARDS A BETTER TOMORROW
Wallace made history when he became the first black driver since 1971 to race for NASCAR full-time in 2018. With him speaking up against injustices, Desiree believes that Bubba is just what the sport needs for growth towards a better tomorrow.
During a previous interview, Desiree said that Bubba has a "solid foundation" which keeps him "focused" and working hard. In doing so, she hopes it will inspire others in minority groups to reach for their dreams.
JOINING OTHERS IN SOLIDARITY
In support of the #BlackLivesMatter movement that gained strength and momentum since the tragic death of George Floyd, Bubba Wallace transformed his entire racing car.
With an apt new paint job, the car glistened black with the words "compassion, love, understanding," written across the back while the hashtag #BlackLivesMatter flanked the side.