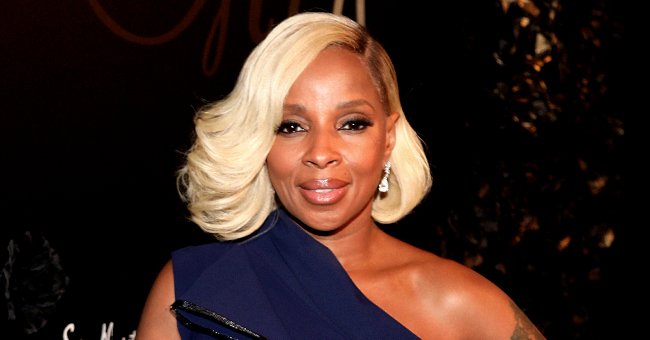 Getty Images
Inside Mary J Blige's Bold Look Featuring a Leopard-Print Top and Massive Jewelry (Photo)

Mary J Blige is rocking a completely new look as she shows off her beautiful skin in a Leopard top and white shorts.
There is something refreshing that comes with having overcome a certain phase of one's life. The assurance that things are in a better place has a way of freeing an individual.
Sensational singer and actress Mary J Blige took to Instagram to share an adorable picture of herself rocking a leopard top and white shorts.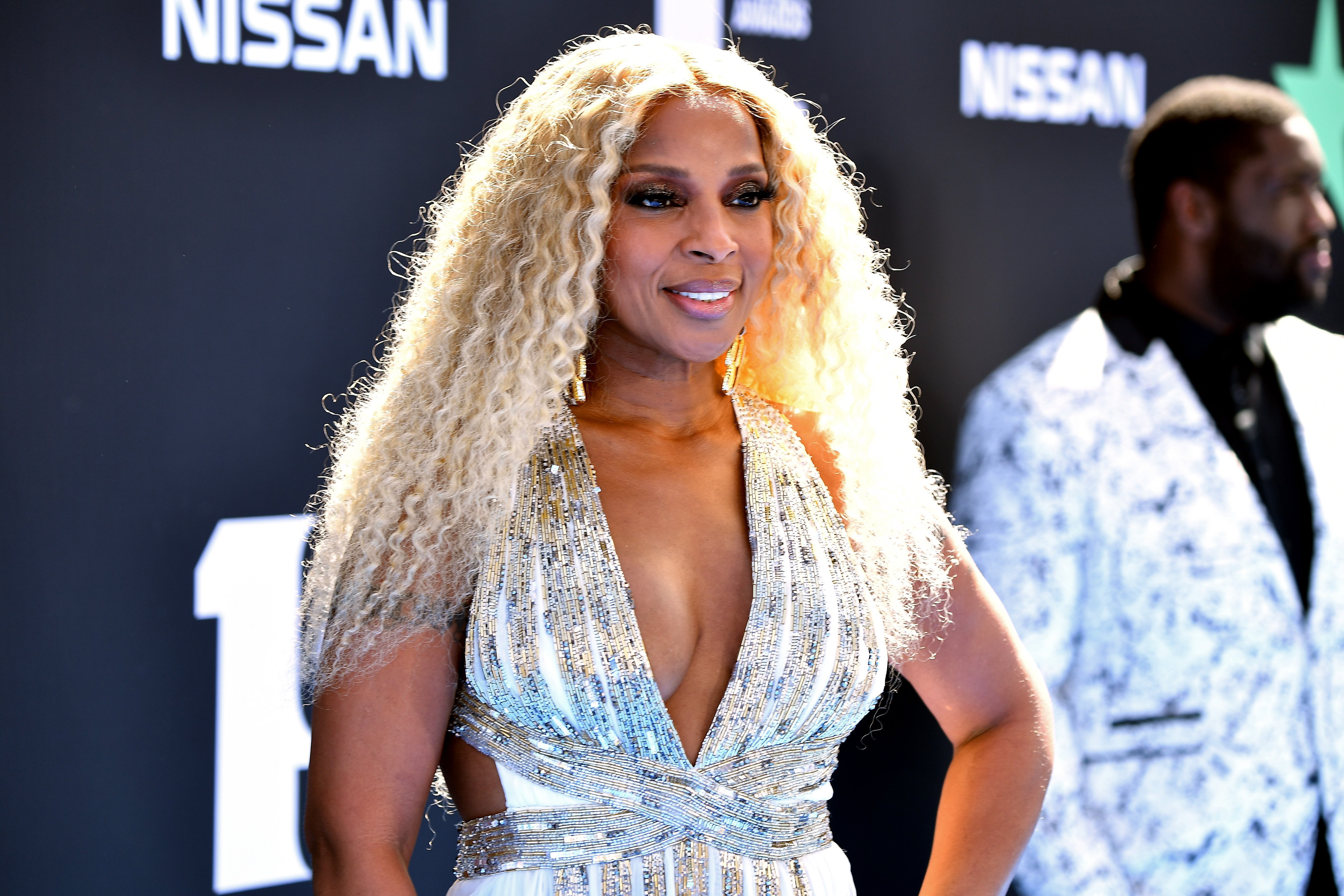 Mary J. Blige attends the BET Awards on June 23, 2019. | Photo: Getty Images
The image showed Blige lying down beside a pool wearing a leopard top, white shorts, and massive jewelry. She finished off the look by wearing a reflective sunshade.
Blige's blond hair was packed atop her head in a neat bun as she posed with two glasses of wine and a half-full glass of wine. Captioning the post she said,
"❤️Love to the World. Enjoy!❤️@sungoddesswines"
Within hours of making the post, fans took to the comments section to compliment Blige on how beautiful and healthy she looked.
There were lots of heart emojis and love-struck images from fans who could not help but gush over Blige. Someone said, "U looking flawless malady @therealmaryjblige ?✨ enjoy urself to beautiful ??✨?."
However, things turned bitter between them when Blige found out about Isaacs's infidelity.
Blige, who shot to fame when a recording of her singing at a karaoke booth, came to the attention of Uptown Records has had her fair share of troubles in life.
Having survived an abusive father, an alcoholic mother, growing up in the project, and a nasty divorce, she is all about taking care of herself and finding true happiness. In a chat with People, last year, she revealed,
"If I could tell my younger self something, I would tell her don't be afraid of your imperfections, because one day people are going to love you for them."
Prior to finding true happiness and turning her life around, Blige was in deep trouble with an acrimonious divorce battle from her husband of thirteen years, Kendra Isaacs.
The two had had a wonderful marriage with Blige crediting Isaacs for saving her life. However, things turned bitter between them when Blige found out about Isaacs's infidelity.
Aside from going through marital issues, Blige also had some run-ins with the law when it was discovered that she had not paid her taxes in almost three years. Her management team had mismanaged most of her funds at the time.
Although it was difficult moving out of the despair that surrounded her, Blige has made a tremendous turnaround and even got an Oscar nomination for her role in the movie "Mudbound."
Please fill in your e-mail so we can share with you our top stories!