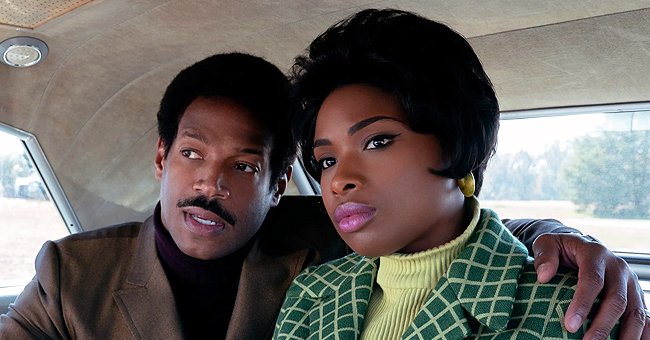 Instagram/marlonwayans
Marlon Wayans Gives a Sneak Peek of Aretha Franklin Biopic 'Respect' with Jennifer Hudson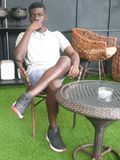 Marlon Wayans shares freeze frames from yet to be released "Respect" movie as he praises co-star, Jennifer Hudson, on her performance.
Marlon Wayans is proud of star singer Jennifer Hudson. He revealed this in new Instagram posts, which feature freeze frames from the "Respect" movie. The film is a biopic of soul queen, Aretha Franklin.
The newest post is a picture of the duo from the movie as they arrived at a birthday party with camera-men taking pictures of them. Wayans looked handsome in a huge black tuxedo while Hudson rocked a beautiful sparkly gold dress with a cream fur coat. She topped off the gorgeous outfit with a cute bob wig.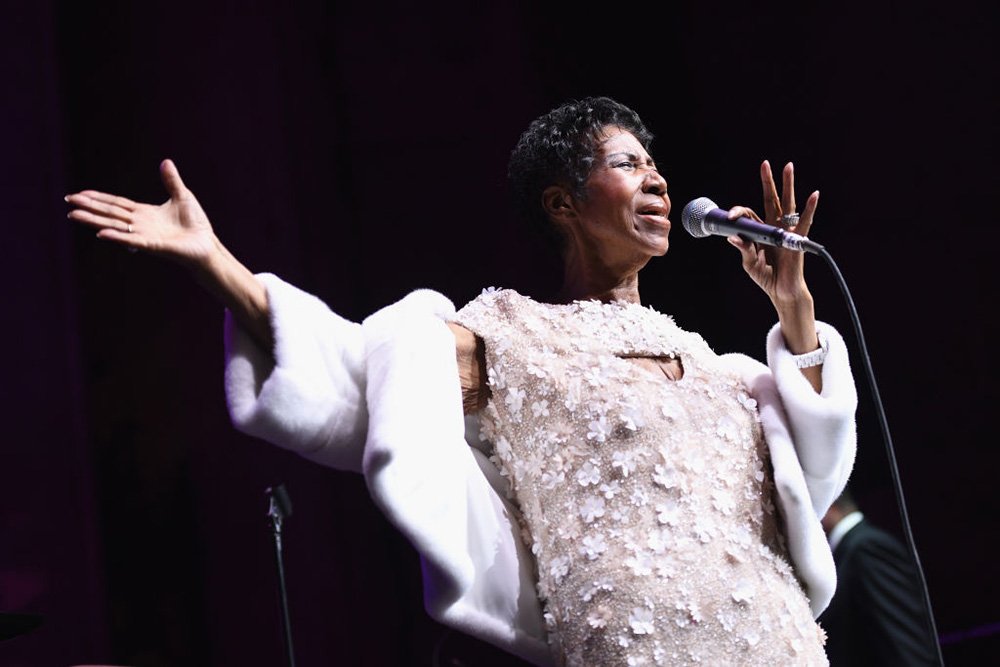 Aretha Franklin performs onstage at the Cathedral of St. John the Divine on November 7, 2017. | Photo: Getty Images
The first post shows an entirely different freeze-frame of Wayans and Hudson sitting in a car. Wayans looked like he was speaking while he had his hand on Hudson's shoulder. Hudson had her head tilted towards her co-star and a stern look on her face.
Wayans looked dapper in a brown suit while Hudson wore a patterned green jacket which she paired with a green turtle-neck. She also had a black wig on. In the post caption, Wayans praised Hudson. He wrote:
"... Can't wait for you all to see @respectmovie @iamjhud is amazing as Aretha. Such a tour de force. So proud of this woman…"
The "Respect" movie is all about the life of Late Queen of Soul, Aretha Franklin, who passed away in August 2018. The film will follow Franklin's life from when she was a child until the 1960s, which was a period of massive success for her.
It was supposed to be released on October 9, but the date was postponed to create a better chance of competing for awards.
Hudson was selected to star in the movie by Aretha herself. She plays the role of the vintage Queen of Soul while Wayans portrays Aretha's first husband, Ted White.
Before the freeze frames from the movie were released, a teaser-trailer was put out in December. The teaser shows many parts of Franklin's life, including a conversation between her and 1950s Jazz queen, Dinah Washington, whose role is played by Mary. J. Blige.
In the clip, Washington is seen asking Franklin about the number of albums she had put out at the time. Franklin told her that she had four, and Washington responded by pointing out the fact that Franklin still had no hit songs and would go nowhere without them.
The movie was directed by veteran stage director Liesl Tommy, who revealed that there would be many more scenes depicting Franklin's struggles and triumphs.
It was supposed to be released on October 9, but the date was postponed to create a better chance of competing for awards. It is set to hit theaters on Christmas day.
Please fill in your e-mail so we can share with you our top stories!