Kylie Jenner's Newest Look Featuring a New Hair Color and Pink Gucci Nightgown (Photo)
Kylie Jenner's status as one of the top style icons of this generation is essentially certified. However, that hasn't stopped the 22-year-old from serving looks from time to time. 
Earlier this week, the beauty and fashion mogul shared a sweet picture of herself on her Instagram page. In the photo, she looked as relaxed as ever as she posed from her luxurious bedroom. 
Kylie's photo showed an up-close area of her bedroom, including a grey mattress, matching drapes, and a lovely bedside lamp. While it doesn't give the full picture of the room, it's evident that the businesswoman is living the life.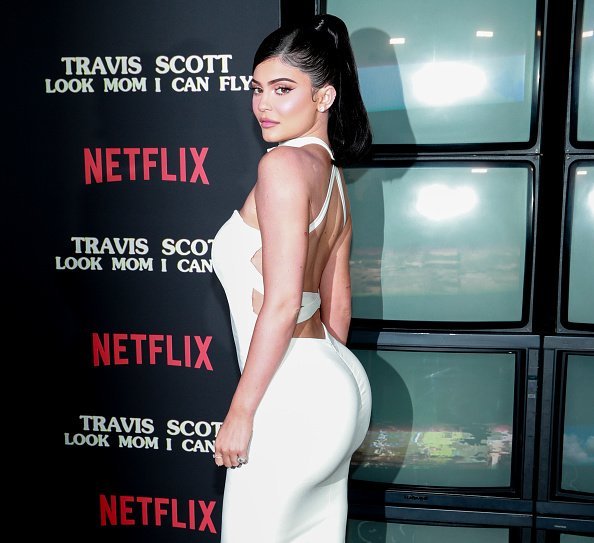 Kylie herself looked lovely, per usual. She donned a pink and yellow nightgown while letting down her blonde wig. The makeup mogul didn't accessorize at all, although that's quite understandable since she wore a nightgown. 
Also noteworthy is the 22-year-old's ample makeup, which highlights her beautiful face perfectly. Captioning the picture, she said simply: 
"She's back." 
The caption appeared to be a nod to the fact that Kylie hadn't posted a personal picture in a while. Up to that point, a lot of the images that she posted were promotional posts for the KendallxKylie collection. 
The collection is a collaboration between Kylie and her older sister, Kendall Jenner. Now that it has launched, it appears that Kylie is back to posting personal shots on her Instagram. 
Per reports, Kim Kardashian also appears to have reached billionaire status.
Apart from her makeup and personal life, Kylie also appears to have been hitting the gym recently. According to reports, the 22-year-old shared a swimsuit picture of herself on Snapchat recently.
While she still looked pretty great in the photo, Kylie explained that she would soon be hitting the gym to regain her beautiful body. 
Many celebrities have been on lockdown for months now and haven't been able to hit the gym or work out. The Kardashian-Jenner clan also celebrated Khloe, Kylie's older sister, who turned 36 last week. 
Kylie is also not the only member of the clan who is making money moves. Per reports, Kim Kardashian also appears to have reached billionaire status. Sources claimed earlier this week that Kim's beauty brand, KKW, was recently valued at a billion dollars. 
Kim also recently inked a deal with beauty giant Coty Inc., which will see her sell 20 percent of the brand for $200 million. This essentially makes the brand a billion-dollar name. Kim could now join her husband, rapper Kanye West, on the next billionaire's list. 
As for Kylie, she should make her permanent debut on the list soon. Sources also claim her net worth is between $900 million and $950 million.