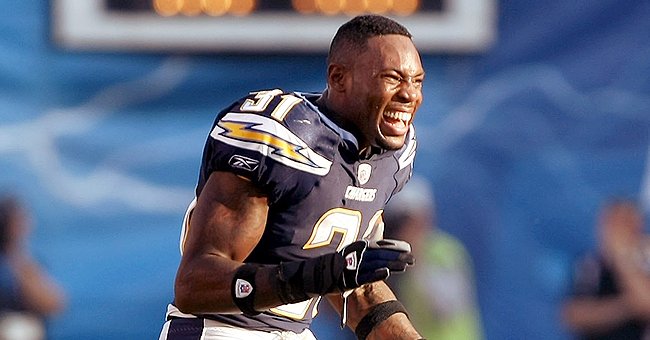 Getty Images
Meet NFL Star Antonio Cromartie's Wife Terricka Cason Who Is a Doting Mother to His 6 Kids

Former NFL star Antonio Cromartie has been married to Terricka Cason for ten years, and the couple is still going strong with their happy brood of six kids.
Terricka Cason is the wife of former NFL cornerback Antonio Cromartie and the mother of six, out of his fourteen children with seven other women.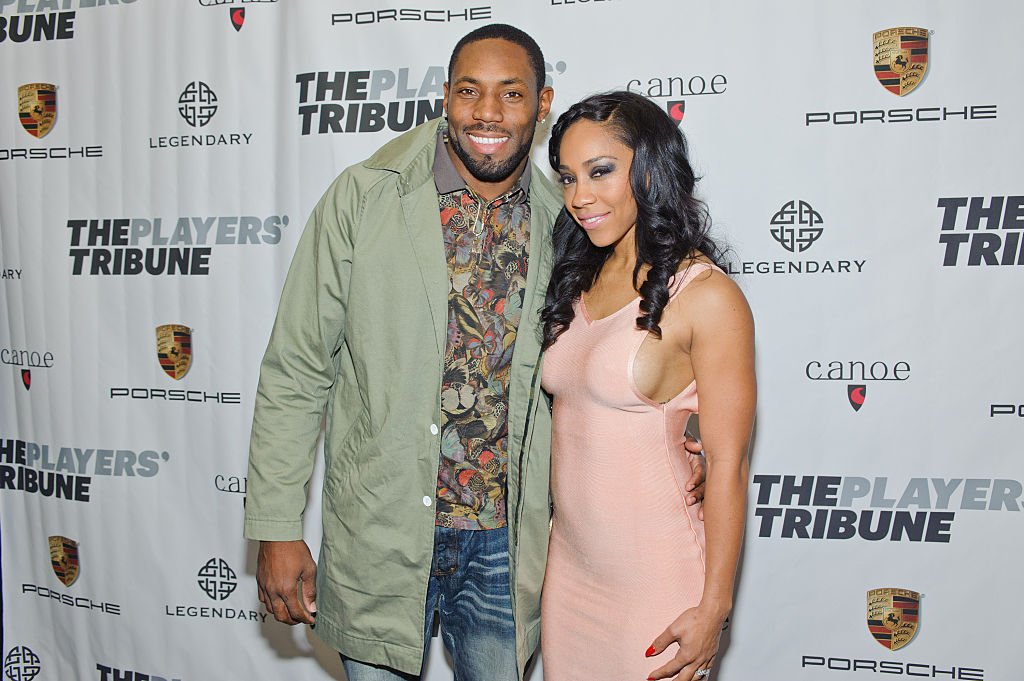 Antonio Cromartie and Terricka Carson attend The Players' Tribune Launch Party - www.theplayerstribune.com at Canoe Studios on February 14, 2015 in New York City. | Photo :Getty Images
Cason started a career as a model and dancer before she leaped to reality television when she starred in E!'s 2009 reality series "Candy Girls," which centered around the lives of the series' cast members who were models at a talent agency, Bella Agency.
Cason and Cromartie married in 2010 a few months after they welcomed their first child, daughter Jurzie Cromartie. Cason also had a child from a previous relationship, Jordan, whom Cromartie adopted. Their second child together, son Jagger, was born early in 2012.
Four years after, they welcomed twins, Jynx Revell-Antonio and J'adore Nayvi Cromartie, which surprised a lot of people because the former sportsman had supposedly gotten a vasectomy after the birth of their second child.
Much to the public's surprise, the couple welcomed yet another child, a daughter, in 2017, Jhett Paxton, leaving people wondering how it was possible for a man who underwent a vasectomy to reproduce still.
The Cromartie household has not been exempted from the dramatic experiences that come with being famous.
Carson and Cromartie's sixth child, Jhett, was where they decided to put a full stop. She was Cromartie's fourteenth child, including the eight other children that he shared from previous relationships with the seven other women.
After the newborn's arrival, the husband and wife told US Magazine that they did not see a fifteenth Cromartie child coming anytime in the near future. Cason said:
"We are 100 percent done! Absolutely, positively done with having kids. We've both been blessed with these guys, but adding to it, I think, would kill us both."
The Cromartie household has not been exempted from the dramatic experiences that come with being famous. In 2012, Cason faked suicide to get her husband's attention and ensure that he was not cheating on her.
While the sportsman was in Miami, Terricka, who was pregnant with their second child at the time, sent chilling text messages to him, saying that she slit her wrists in an attempt to take her life.
The terrified Cromartie alerted authorities in the area who took action and rushed to the house, only to find the athlete's wife in bed, perfectly fine and unharmed.
The incident got their names splashed across tabloids after she admitted that she only wanted her husband's attention.
With the bits and pieces of drama and eventful births behind them, Cason and her beau reportedly filmed a reality television series, "The Cromarties," to show the world how the prolific father of many raised and cared for all fourteen of his children equally.
Terricka might be the mother of only six of Cromartie's children, but she has been an amazing mom to her stepchildren and an even more amazing wife to Cromartie.
Please fill in your e-mail so we can share with you our top stories!