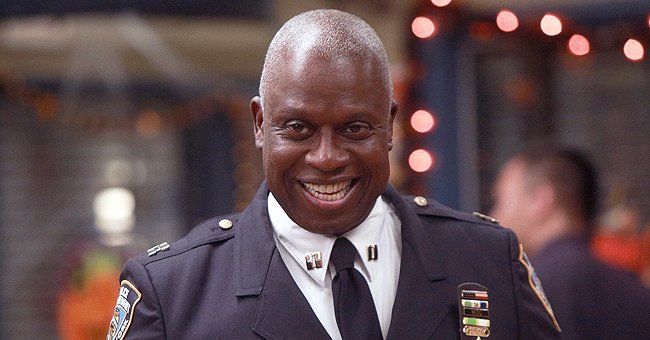 Getty Images
Check Out 'Brooklyn Nine-nine' Star Andre Braugher's Favorite TV Family in a Cute Photo He Shared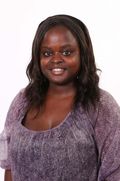 Brooklyn Nine-Nine, star Andre Braugher shared a photo from the set of the show with his co-stars and called themselves his favorite television family.
A year ago, Andre Braugher from "Brooklyn Nine-Nine" joined Instagram. He made his social media debut by portraying his character on the show, Captain Holt, as part of his introduction to his fans.
In a video that captured his famous stoic character, he said bluntly, "you would be happy to know that I have joined Instagram."
The actor didn't take long to catch onto social media. He has been giving fans regular updates with footage of his co-stars on Brooklyn Nine-Nine.
In one post, Braugher expressed the gratitude he felt for what he called an "overwhelming amount of love," which he felt that day. He shared a photo of his favorite family on television. In the adorable snap, he posed with two of his co-stars.
In a photo taken straight from the set, he posed with his co-star, Marc Evan Jackson, who plays his husband, Kevin Cozner.
Making up his on-screen family, he was also joined by Cheddar, a Welsh Corgi that plays the couple's beloved pet on the show.
A fan commented with one of Holt's line from episode 12 of season seven, during which Cheddar was kidnaped and wrote, "you messed with the wrong fluffy boy."
One user expressed their admiration for the show's fury star and said, "I love the dog." Another person gushed over how adorable the on-screen couple looked with their pet.

A fan commented on a photo of Andre Braugher, Marc Evan Jackson and, a Welsh Corgi on the set of Brooklyn Nine-Nine | Source: Instagram.com/andrebraugher
It is
reported
, there had been speculation in 2019 that Braugher would leave the show after several ominous posts on social media about his role.
However, the change in his position had more to do with his character, Holt making a drastic career move.
However, Braugher was preparing to make a change in his acting career with his Broadway debut. According to The Hollywood Reporter, in the spring, he had been set to start in the play "Birthday Candles."
It was a production by Noah Haidle for the Roundabout Theatre Company. The play also starred another television favorite, Debra Messing.
Please fill in your e-mail so we can share with you our top stories!