Kenya Moore's Daughter Brooklyn Wears Adorable Red Polka-Dot Outfit in a New Picture
Kenya Moore shared a cute picture of her daughter on the toddler's official Instagram page. In the photo, Brooklyn looked gorgeous in a beautiful red polka-dot outfit. 
The TV personality is a doting mom, and ever since her daughter was born, Moore has kept her fans updated with every milestone and sweet mother-daughter moment. 
The proud mother even set up a personal Instagram page for her one-year-old daughter, Brooklyn Daly, who she is already building into a little fashion princess.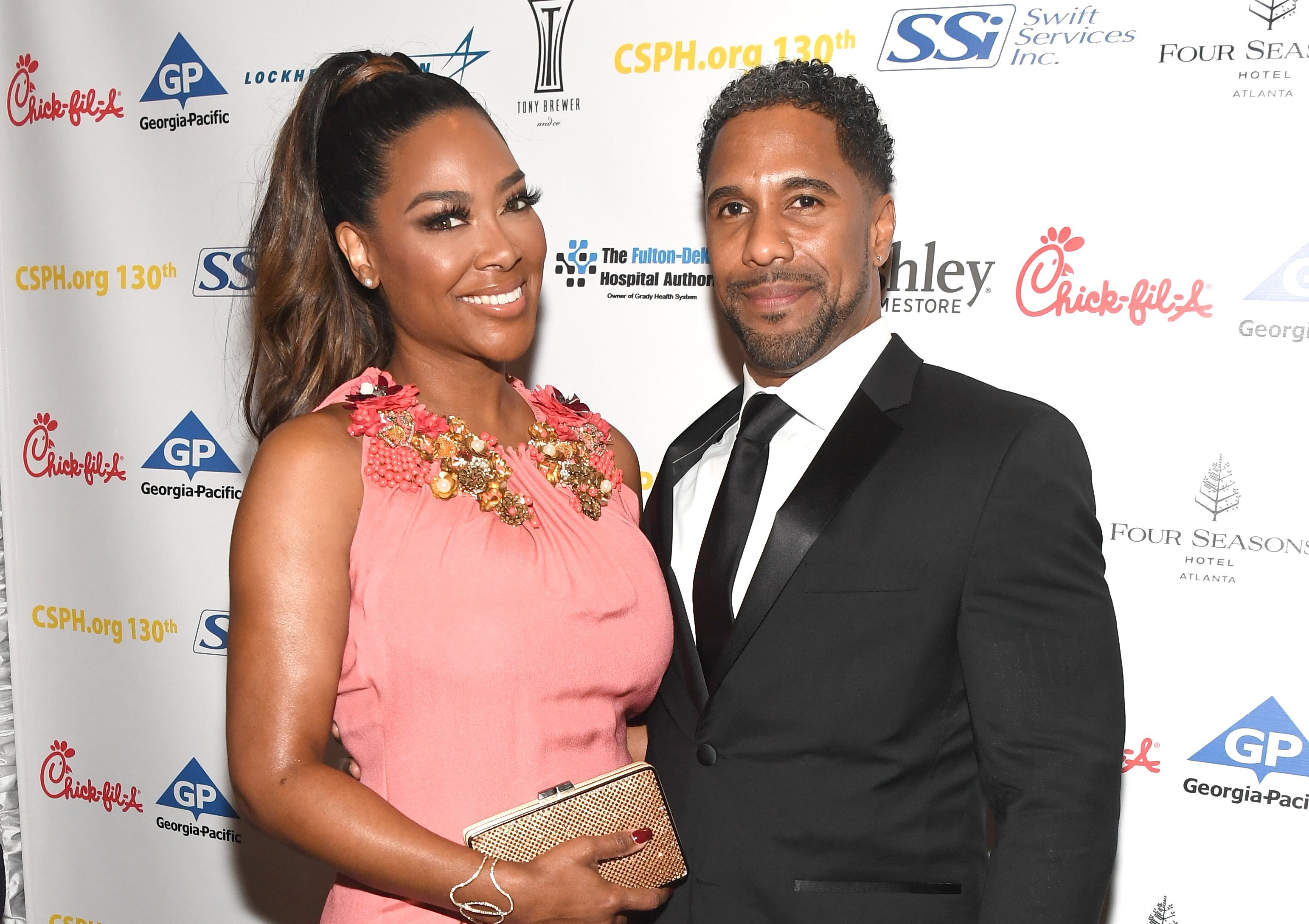 In the photo that was shared, Brooklyn could be seen looking into a mirror. She wore a red polka-dot jumpsuit, which she paired with a black face cap, branded with the word "SECURITY."
Moore's daughter looked fascinated by her reflection in the mirror as she let out a pretty smile, and it appeared she was trying to adjust her face cap which was worn backward. The proud mom captioned the photo, writing:
"Happy Monday"
Kenya Moore has been all about her daughter lately. In May, the businesswoman took to her Instagram page to announce that Brooklyn had landed her first modeling job.
The excited mother revealed that Brooklyn will be the new face of the "Kenya Moore Haircare campaign," which will be available in Sally Beauty stores nationwide. 
Kenya Moore and Marc Daly's love for their daughter helped them stay together through the difficult times in their relationship.
The beauty mogul and her husband welcomed their daughter Brooklyn on November 4, 2018. The couple married a year earlier in a very private ceremony at St. Lucia. 
Shortly before their daughter was born, the couple began experiencing some problems in their marriage which they were unable to work out.
In September 2018, Moore, 49, announced that she was divorcing her husband, Marc Daly, barely a year after getting married. She said:
"Due to recent and ongoing circumstances, I can no longer continue in the marriage..."
Despite their split, the couple managed to put their differences aside and form an excellent co-parenting partnership. On their daughter's first birthday, Daly and Moore came together to make a memorable day for Brooklyn.
In January, while discussing how she balances her career with motherhood, the former beauty queen highlighted how pivotal her husband has been in raising their daughter.
The couple's near-perfect co-parenting relationship helped them find their way back together, and more than a year after the couple announced their intention to divorce, they were reconciled. 
Kenya Moore and Marc Daly's love for their daughter helped them stay together through the difficult times in their relationship, and with so much to look forward to, things can only get better.