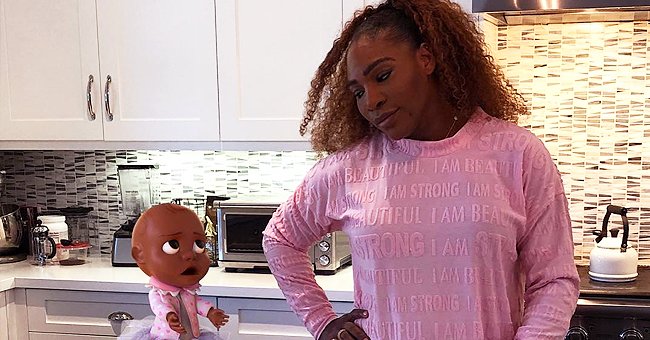 Instagram/realqaiqai
Serena Williams' Daughter Olympia Has a Famous Doll – Meet Qai Qai and See Her Many Adventures
Serena Williams is a proud grandmother to an equally famous granddaughter, Qai Qai, and in addition to her family, the adorable doll has won the hearts of many.
Serena William's daughter, Olympia Alexis, might only be two-years old, but she has already made her famous mom a proud grandmother.
While many might wonder how this is possible, bonafide fans of Williams and her family would have long been introduced to Olympia's companion and daughter, "Qai Qai the doll."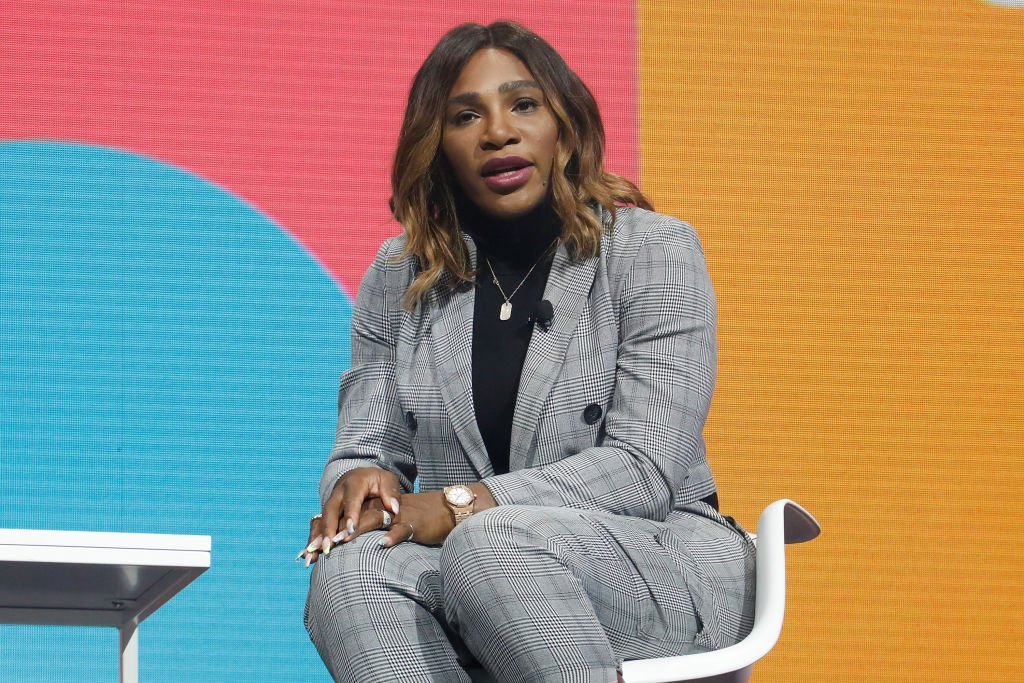 Serena Williams speaks during the 2019 Forbes 30 Under 30 Summit at Detroit Masonic Temple October 28, 2019. | Photo: Getty Images
With a verified Instagram page of over 140,000 followers and several trips across the world, Qai Qai is undoubtedly living her best life.
Taking to Instagram last month, Qai Qai shared an adorable clip of herself participating in the popular stank walk challenge on social media.
Dressed in her famous stylish tutu, Qai Qai gracefully moved back and forth as she thrilled her fans with her version of the challenge.
Like many others across the United States, the doll has also been subjected to working remotely, and she doesn't seem to mind at all.
In an Instagram post shared in May, the iconic doll was pictured working on her mini laptop while she sat on a soft bed surrounded by cute pillows.
Last year, during a visit to New York, Qai Qai sat for her first-ever exclusive interview with Gayle King.
Clearly enjoying her work-from-home situation, Qai Qai added a caption that read, "it costs to be the doll boss ? what does your work from home setup look like?"
Amid the ongoing social distancing guidelines, Qai Qai has been in quarantine with her mom and grandparents, and in one of her Instagram posts, she revealed that she was grateful to be at home with her family.
Although she enjoys sharing her luxurious moments with fans, Qai Qai also understands the need to lend her voice towards activism.
In an Instagram photo shared earlier in May, the adorable doll was pictured standing across a canvas that had the names of African Americans who have lost their lives to either police brutality or racism. Qai Qai shared the photo alongside a caption where she confidently wrote,
"#BlackLivesMatter. period"
Since her first Instagram post on August 22, 2018, Qai Qai has been seen everywhere with her famous family, and last year, the adorable doll won the hearts of many as she cheered Williams on at the Australian Open last year.
Due to Qai Qai's entertaining and spirited personality, she has piqued the interest of several A-List celebrities, including iconic television personalities, Gayle King and Oprah Winfrey.
Last year, during a visit to New York, Qai Qai sat for her first-ever exclusive interview with King, and the duo got talking about issues ranging from black doll representation to self-care routines.
When asked what she would love to be remembered for, Qai Qai responded by stating that she wants her legacy to be "one of love, inspiration, and never taking yourself too seriously."
With Qai Qai's ever-increasing popularity on and off social media, there is no doubt that she has left a long-lasting impression on her family and many others across the world.
Please fill in your e-mail so we can share with you our top stories!