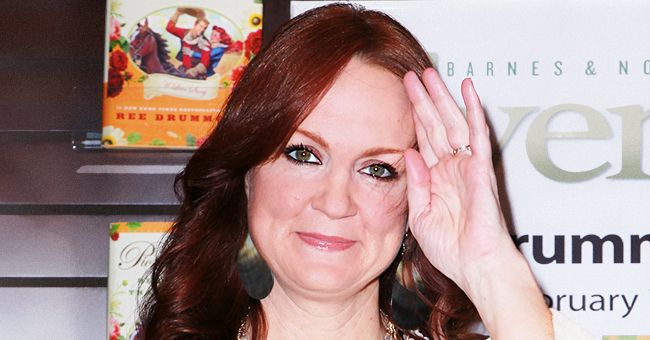 Getty Images
Ree Drummond Reveals Unknown Facts about Herself — Love & Life on the 'Pioneer Woman's Ranch

Television personality Ree Drummond is well-known for her cooking. However, there are things you still do not know about her.
It would be an understatement to describe Drummond a lady of many talents. To give some examples of the things on her resume, she is an acclaimed blogger, a bestselling author, and has her own show on Food Network called "The Pioneer Woman."
In any case, between all of her numerous ventures, the star lives a generally peaceful life on her ranch in Pawhuska, Oklahoma. To honor our adoration for Drummond, we have rounded up some unknown facts you probably not have known about her.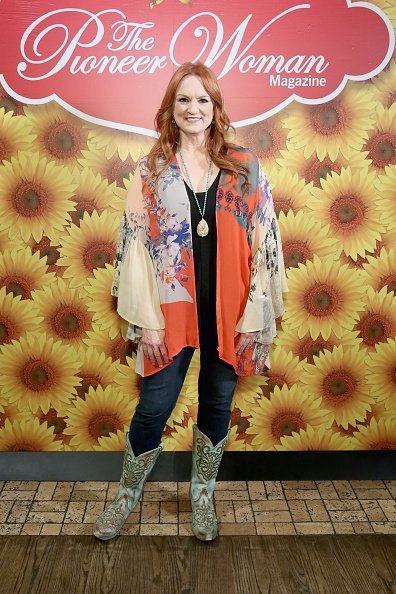 Ree Drummond at The Mason Jar on June 6, 2017 in New York City | Photo: Getty Images
SHE USED TO BE A DANCER
Growing up in Oklahoma, the award-winning blogger had her sights set on dancing, as reported by Closer Weekly. When she was in sixth grade, Drummond said she had been admitted to the ballet company in their city and was performing in The Nutcracker.
SHE MET HER HUSBAND AT A LOCAL DIVE BAR
In September 1996, Drummond tied the knot with Ladd Drummond, a fourth-generation member of a leading Osage County cattle ranching family.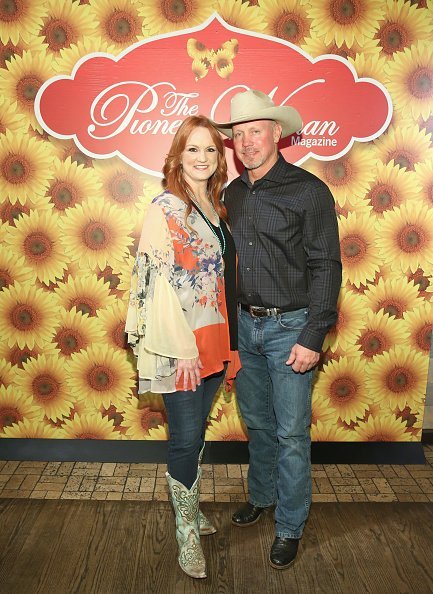 Ree Drummond and Ladd Drummond at The Mason Jar on June 6, 2017 in New York City | Photo: Getty Images
She initially met him at a local dive bar in Oklahoma while out with her companions. Drummond described Ladd as "tall, strong and mysterious."
Four months later, Ladd asked her out, and they started dating. The couple now share four beautiful children – Alex, Paige, Bryce, and Todd.
SHE HOMESCHOOLED HER CHILDREN
Drummond and Ladd homeschool their children in parts of the summer. Speaking about her choice to homeschool their kids, she explained that albeit a long way from town has its advantage, having Alex, Paige, Bryce, and Todd go through as much as three hours on a school transport every day didn't appear to be very right to her.
SHE DOES NOT EAT MEAT BEFORE
Drummond used to be a vegetarian. However, one day a bacon cheeseburger called her name, and she said that "It was the best thing I'd put in my mouth."
SHE IS A PHOTOGRAPHY LOVER
Drummond owns a website where she shares Photoshop tutorials. To connect with her fans, she gives them assignments to showcase their photographs, as reported by Country Living.
SHE IS A BESTSELLING AUTHOR
Drummond wrote the book, "The Pioneer Woman Cooks: Recipes from an Accidental Country Girl." In November 2009, her work went number one on the New York Times bestseller list for non-fiction hardcover books.
SHE IS AN AVID FAN OF INA GARTEN
As reported by Pop Sugar, Drummond recently revealed that celebrity chef Garten is her "longtime love." She even said that Garten would be her best option for a culinary joint effort.
SHE IS A HOTEL OWNER
Alongside her husband, Ladd, Drummond opened a boutique hotel, the Boarding House, in Pawhuska, Oklahoma, in 2018.
Please fill in your e-mail so we can share with you our top stories!