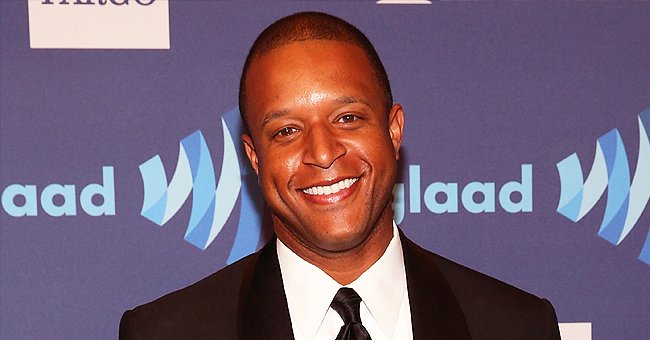 Getty Images
What Craig Melvin, Wife Lindsay, and Their Kids Decided to Do after Being Locked Out of Their Car
Besides having a prolific career, both reporters are also making the best efforts to raise their beautiful children. They are also managing to learn how to grow up together as a biracial family.
Today Show news anchor Craig Melvin's wife, sports reporter, Lindsay Czarniak, is always in a good mood. Her Instagram profile is filled with pictures that show not only the nice moments the family spends together, but also some jokes that she usually comes up with.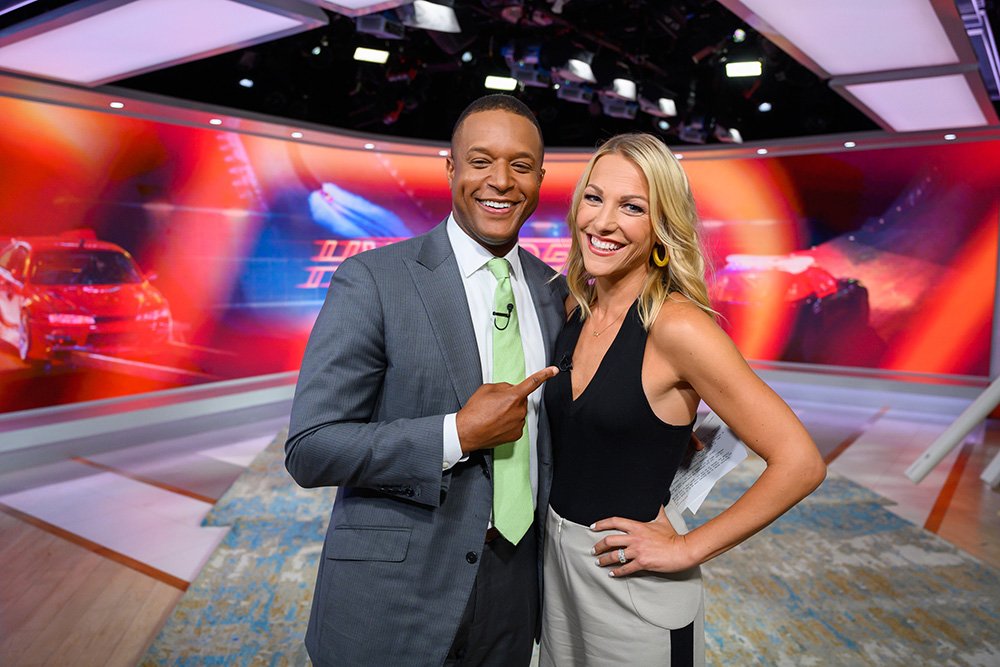 Craig Melvin and wife Lindsay Czarniak at NBC studios in August 2019. I Image: Getty Images.
A few days ago, Czarniak accidentally left her car keys in the trunk, locking her and her family out of the car. Maybe it was not good news at the time, but the photo she posted on her Instagram shows that even during bad moments, smiles and good humor can solve anything.
Czarniak captioned: "It's a good story now that some time has passed and frankly I'm proud of someone's patience in this picture. That person is neither of my children."
Melvin, who worked as an NBC4 anchor before landing his current job as a Today Show host, met Czarniak back in 2008 when she returned from covering the Beijing Olympics for the network. Love sparkled immediately and they got married three years later, in 2011.
Nowadays, they are raising two kids. 6-year-old son, Delano, and 4-year-old little daughter, Sybil. The couple, who are both journalists, have learned to raise their kids into a loving environment, as they are growing up as a biracial family.
After the Black Lives Matter movement and protests against racism hit the United States, Melvin and Czarniak have become more aware of this issue in their family. Though skin color was never something to concern about, they understand the importance of talking to their kids.
The couple has talked honestly on how they are managing to speak to their kids about them being biracial, something that was never an issue for the parents when growing up. Melvin said in an interview that though they are aware, they have tried to live without being consumed by it. He added:
"Since we've had children we've become even more aware of it, and we've talked about how do you rear biracial children in an environment like this?"
The "Today Show" host also mentioned that he has heard inappropriate comments from people saying his kids are "well-behaved," assuming that this does not happen with black kids. "The reality is my kids are black, and they at some point will have to become aware of the fact that that is how society views them," he concluded.
In order to be part of the fight against racism, Czarniak, who has previously worked as an ESPN Sportscenter anchor, posted a video in which she has an honest conversation with her mother-in-law, Betty Jo Melvin.
In the video, Betty Jo shares her thoughts about raising her own children in a country where racism has always been an issue, and how she managed to cope with that. Czarniak also opens up about raising her biracial family these days.
Please fill in your e-mail so we can share with you our top stories!