Mandy Moore's Mother and 2 Brothers Came Out Years Ago — inside Her Tight-Knit Family
Mandy Moore has a lot of experience in dealing with a family that steps out of the ordinary. On "This Is Us," her character is the matriarch of a blended and beautiful family, but in real life, Moore is the daughter and sister in the center of an extraordinary mix.
Mandy Moore has more in common with Rebecca Pearson—her character on NBC's hit drama series "This Is Us"—than one might think.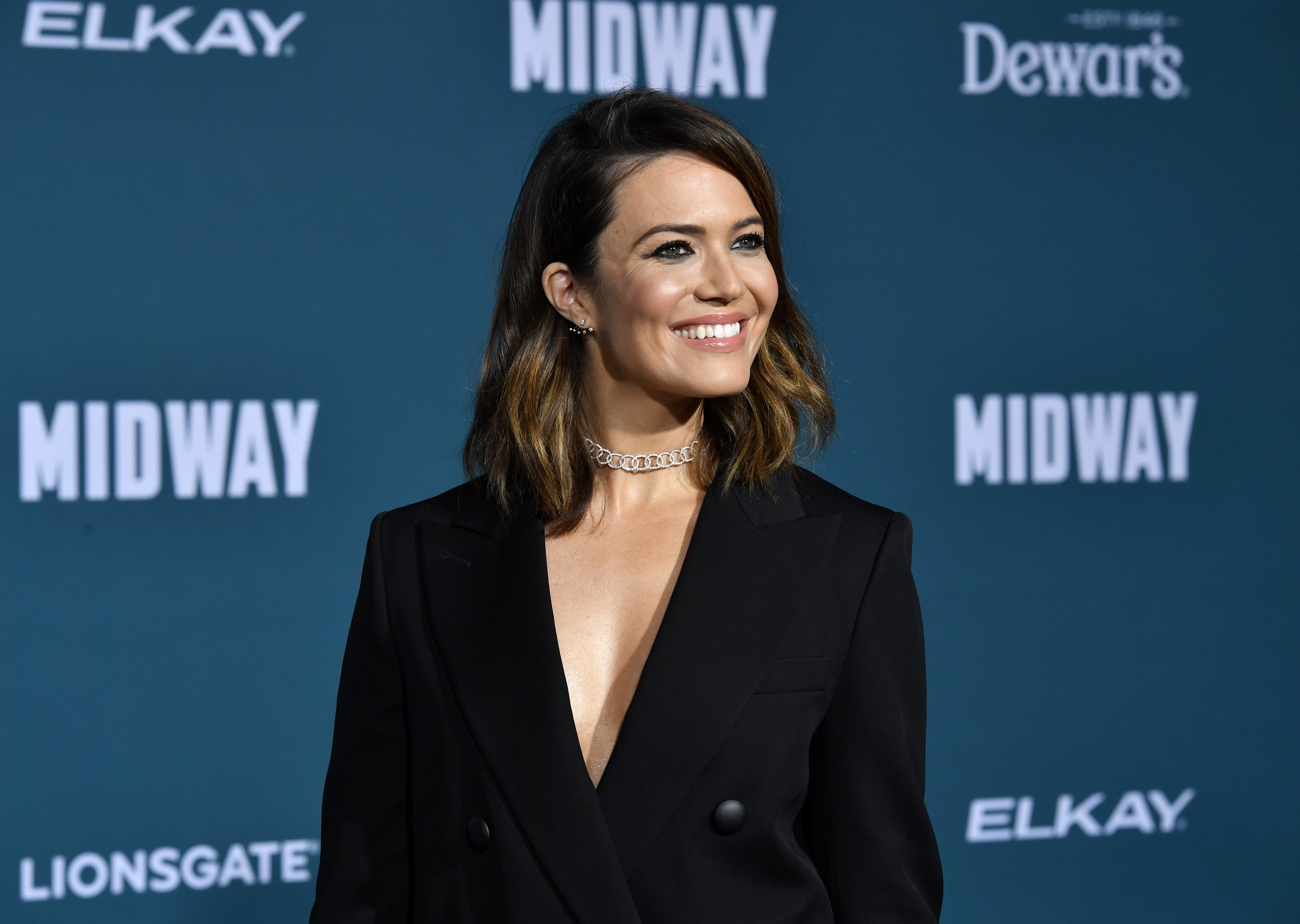 Like Pearson, Moore has a tight-knit family, and they too have faced some big life-changing situations and come out stronger on the other side.
MEET MANDY MOORE'S FAMILY
Moore is the middle child of Stacy Moore, a former news reporter, and Donald Moore, a commercial airplane pilot. She has two brothers, one older, Scott, and one younger, Kyle.
Although Stacy Moore's coming out was shocking, it wasn't the first in the family.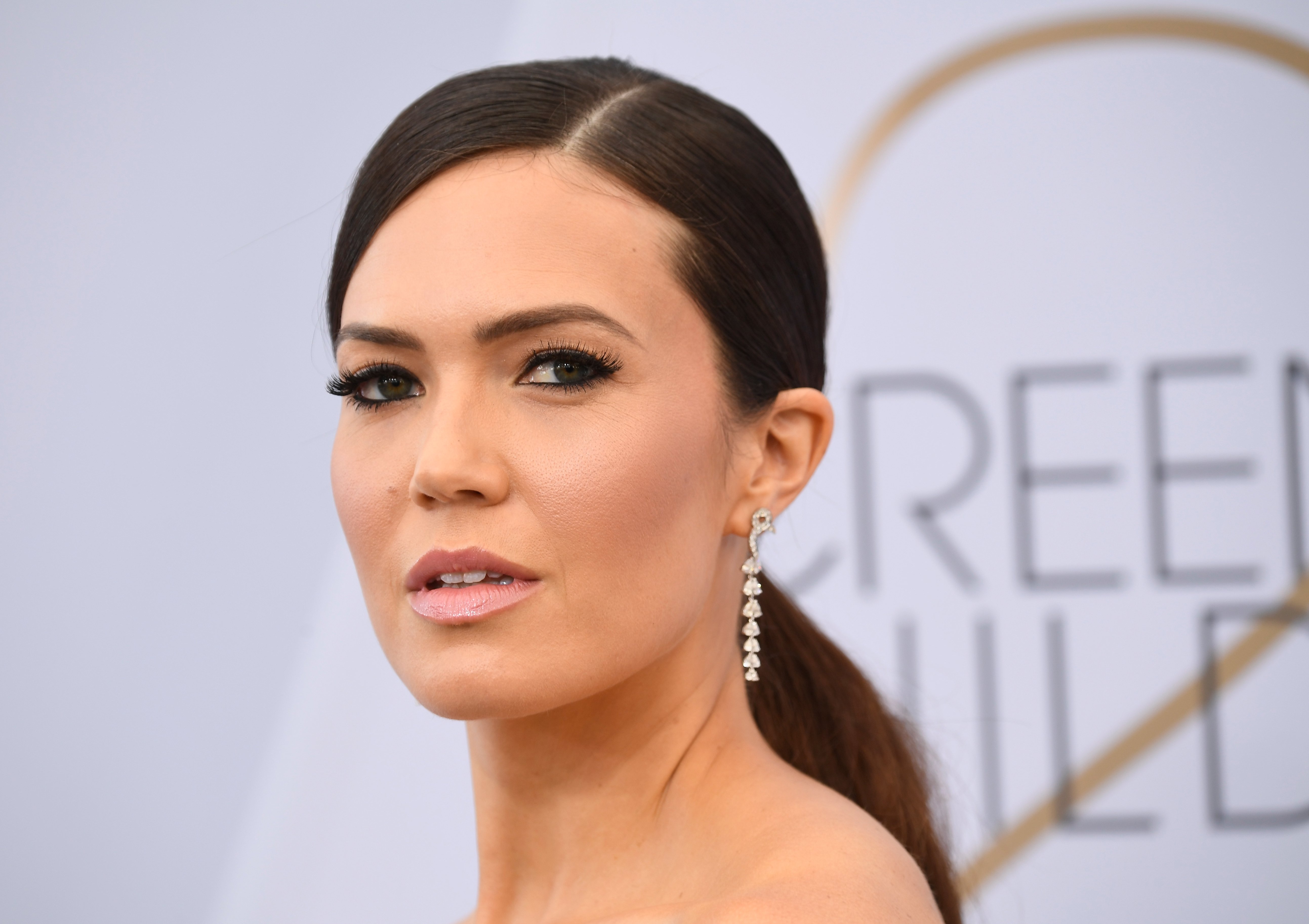 Growing up in Florida, Moore's parents made sure to provide a healthy, nurturing, and normal upbringing for their kids.
When Moore showed her interest in singing and acting at a young age, her parents thought it was just a phase. Still, they supported her and paid for voice and acting lessons.
Moore was only 15 years old when her debut single "Candy" became a commercial success. Soon after, her debut album "So Real" cemented her position as a pop sensation, and acting jobs started pouring in for the teenager.
That would be only the beginning of Moore's long-lasting career in showbiz. Her family has been by her side through every step of the way, even when they had to face a life-changing event that Moore couldn't have predicted.
MANDY MOORE'S MOTHER COMING OUT
Moore was 23 years old when she found out, by accident, that her mother had found love with a woman and was going to leave Donald Moore.
According to what Moore revealed in an interview with Howard Stern, she and her family were getting ready for a Christmas trip in North Carolina, and she had bought laptops to gift both of her parents.
While setting up her mother's email account on the new device, Moore caught sight of a draft addressed to her and her brothers. Curious, she clicked on it.
"It was basically her telling us how she had fallen in love with a friend and was going to leave Dad," Moore recalled in an interview with Glamour.
Moore admitted that her immediate reaction was to side with her dad, as she was protective of him. She wasn't mad about her mom leaving her father for a woman, but it was sad to see her parents split after thirty years.
It took a lot of time and therapy for the family to settle down after such an unexpected turn of events, but eventually, everyone found their place by being their authentic self.
Moore's mother moved in with her partner, and they have been together since then. And her dad is now happily married as well.
"Everyone is in a much better space, and they're with the people that are better suited for them," she told Glamour, adding:
"All of that is a very happy ending, but it didn't come without real struggle."
MOORE'S BROTHERS JOIN THE FUN
Although Stacy Moore's coming out was shocking, it wasn't the first in the family. Moore's older brother Scott also confessed to the family he was gay over a Thanksgiving dinner, and they were incredibly supportive, especially Moore.
According to what Scott told Access Hollywood, something that helped him discover his sexual orientation was being around Moore and her industry friends, since there were many out and proud gay people.
"She knew a lot of people in the business, and she knew a lot of people who were out, so for her, it was not a big deal at all," Scott said of his famous sister.
Scott, who's now a producer and podcast host, also said in the same interview that he was proud of his mom for making such a difficult decision to uproot her family and chase her happiness.
Moore's younger brother, Kyle, is gay too. The actress recalled that her father jokingly asked her if she had something to confess. 
PROTECTIVE DAUGHTER & SISTER
Talking about her family with People magazine in 2017, Moore described them as "extraordinary close."
She said one of the reasons "This Is Us" has touched so many hearts, is because people see themselves reflected in the Pearson family, and she does too.
"I love that our show celebrates the idea of a nontraditional family," she stated. "I see my own family reflected in some ways."
Moore claimed that she loves and supports her brothers and mom with all her heart, and it makes her happy to see her family being true to themselves and choosing love above everything else.
The 35-year-old star also said she doesn't stand for intolerance and is very protective of her family. However, she has high hopes about society going in the right direction of acceptance so that, one day, sexual orientation won't be of relevance anymore.
MOORE'S MARRIAGE
Moore has been married twice. She tied the knot with her first husband, Ryan Adams, in 2009. The marriage lasted only six years as they split in 2015 and divorced in 2016.
Years later, Moore would publicly accuse Adams of being manipulative and "psychologically abusive."
However, she claimed she wasn't sorry about how things turned out because divorcing led her to meet her second husband, Taylor Goldsmith.
The pair tied the knot in November 2019 after dating for two years. Moore said she felt understood and supported by Goldsmith. "I would gladly weather all of that a million times over if it brought me to Taylor again," she concluded.