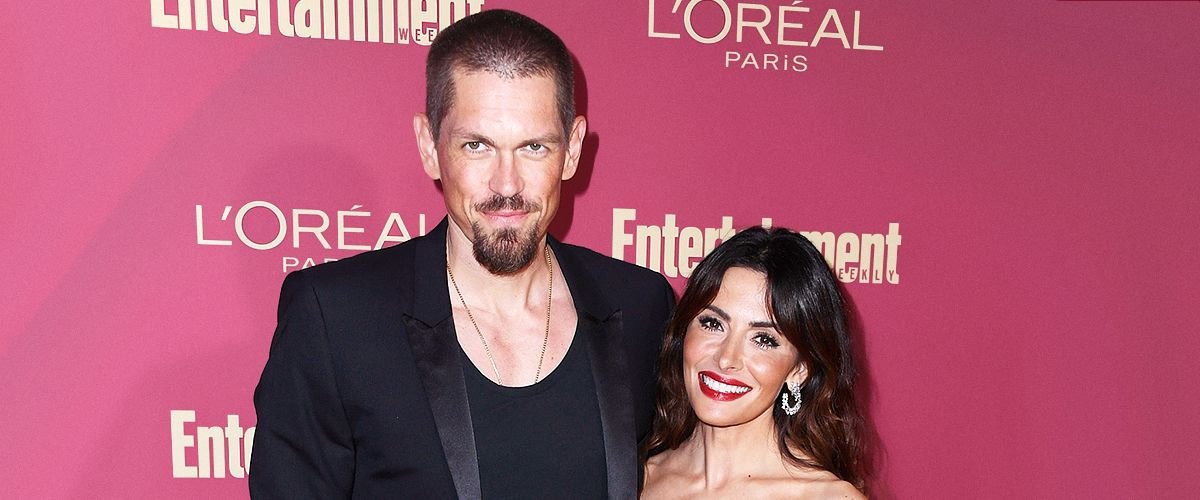 Getty Images
Sarah Shahi and Steve Howey Announce Separation — Who Is the 'Shameless' Star's Future Ex-wife
Steve Howey" s former wife, Sarah Shahi, is a star in her own right as an actress in several shows. Here's a look at her turbulent childhood and career.
Recently, Steve Howey and Sarah Shahi announced their divorce after eleven years of marriage. In a statement, the pair said:
"As we enter into this new phase of our lives, our priority will remain co-parenting our children with so much love, mutual respect, and friendship."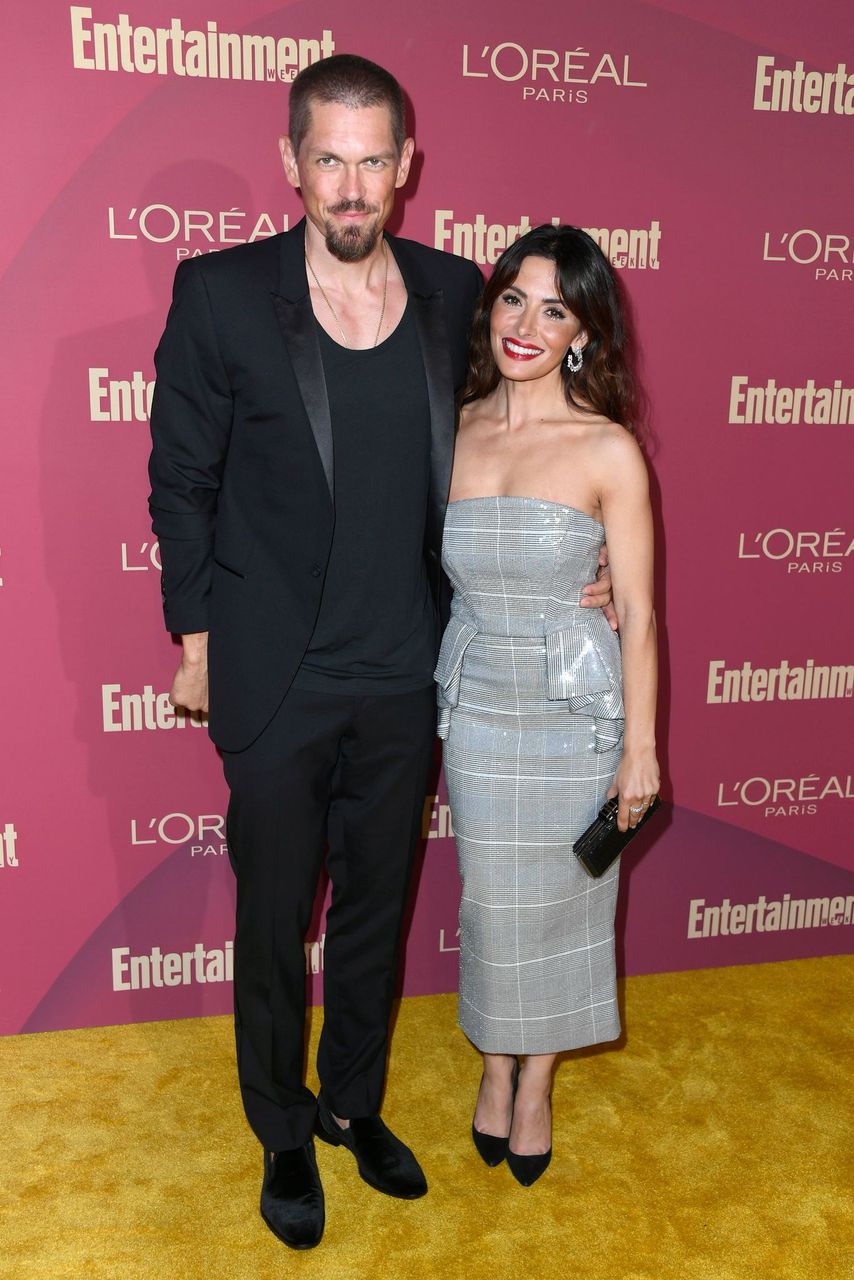 Steve Howey and Sarah Shahi attend the 2019 Entertainment Weekly Pre-Emmy Party at Sunset Tower on September 20, 2019 in Los Angeles, California. | Source: Getty Images
The former couple are both Hollywood stars with different shows. Here's a glimpse of Shahi's career and the years that formed her into the woman that she is.
SHAHI'S TURBULENT CHILDHOOD
Born Aahoo Jahansouz to an Iranian father and Spanish mother, Shahi grew up looking like a middle-eastern woman.
The actress had an alcoholic and drug-addicted father, who verbally and physically abused her mother; hence, their frequent stays at the women's shelter.
"The L Word" actress shared about her experience as a toddler, when she and her mom had to escape home, while her father was drunk and asleep.
"'We have to leave. We have to leave now,' she whispered. She was scared," Shahi recalled. It was a cold January night when the mother and daughter, who had nothing in hand, ran to a shelter.
LIFE IN A SHELTER
For five months, Shahi and her mom sought refuge in the shelter and returned several times in the months after. "That shelter helped keep my mother and me safe and alive," she added.
As the actress remembers, the shelter was "dar and kind of prison-like" with nothing to keep kids entertained.
Among the activities she and her mother did was sit in a group circle to listen to other women talk. Back then, while "feeling so alone and so helpless," she didn't understand why they had to be there.
Shahi and her mom slept in a room, shared with a woman and her many children. Although she didn't talk to them, one of the little boys showed an act of kindness and gave her his jacket.
Growing up in show business, Shahi realized middle eastern women had no proper media representation.
RETURNING HOME TO HER FATHER
After filing a restraining order, Shahi's mother took her home to an empty house. Her father was gone, but after a few months of being sober, he returned, and her mother accepted him.
Sadly, nothing changed for their family and the two women would run back and forth to the shelter. When Shahi turned ten, her parents finally got a divorce.
Her mom has since remarried and turned her life around. "My kids are very close to my mother," she shared. "Her love is ferocious -- and she is truly my hero."
Despite the hardships she endured in her childhood, Shahi fueled her experience into positive energy, which she used for acting.
STARTING HER CAREER
With her beautiful face and pleasing personality, the actress had won many beauty contests in the past, including a first-place win for the Miss Fort Worth USA in 1997.
From 1999 to 2000, Shahi joined the Dallas Cowboys cheerleading squad. She pursued a career in acting in the 2000s, landing a part on the television series "Supernatural," "Alias," and "Dawson's Creek."
In 2007, Shahi appeared in an episode of "The Sopranos," starred in the NBS show "Life," and had a small part in the Jackie Chan movie "Rush Hour 3."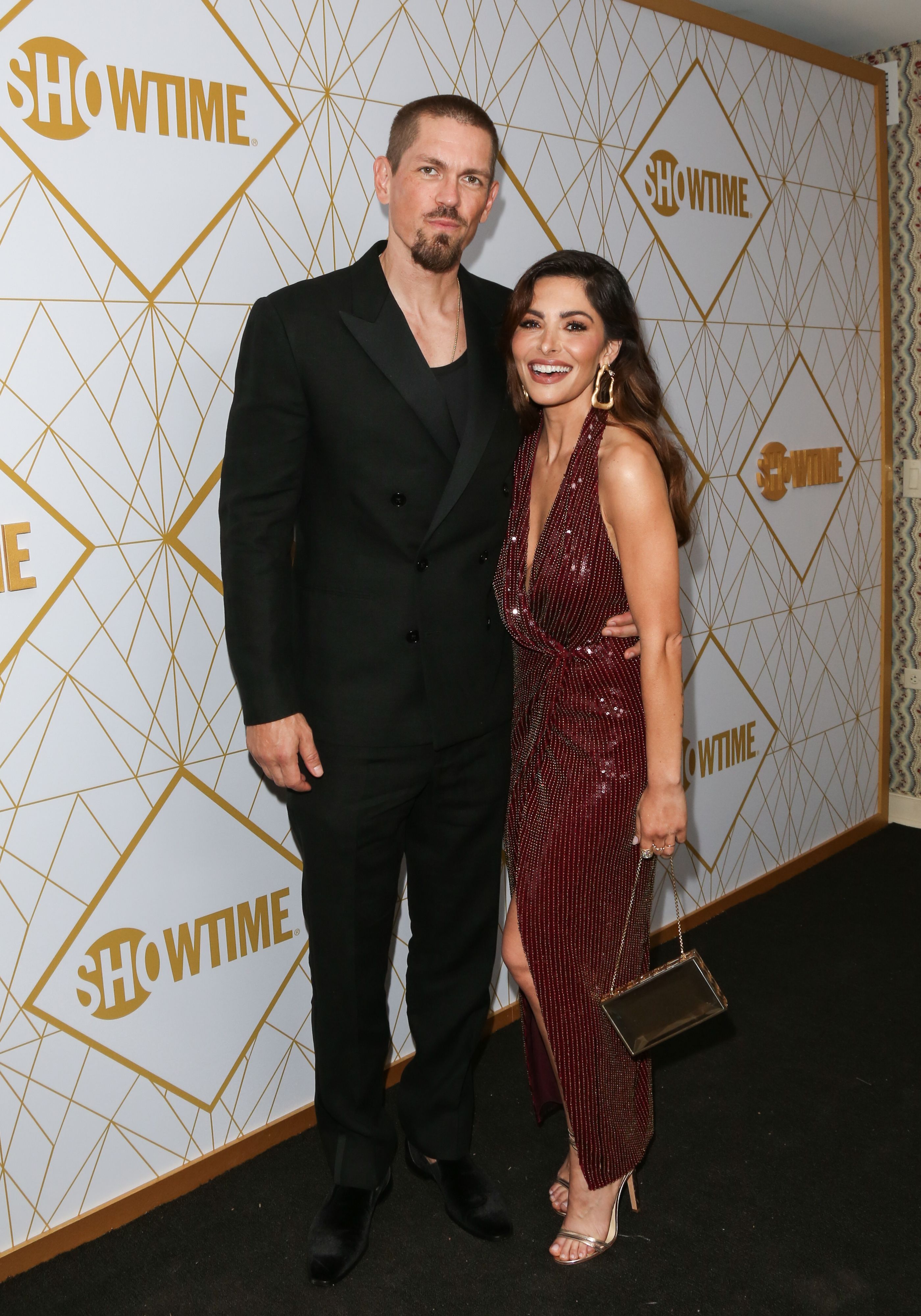 Steve Howey (L) and Sarah Shahi (R) attend the Showtime Emmy eve nominees celebrations at San Vincente Bungalows on September 21, 2019 in West Hollywood, California. | Source: Getty Images
Among her most recognized roles is the character Carmen de la Pica Morales in the series "The L Word," from the second to the third season, and Sameen Shaw on CBS' "Person of Interest.
Growing up in show business, Shahi realized middle eastern women had no proper media representation, which is why she began the MuslimGirl.com organization to advocate for their lack of inclusivity.
HER LOVE STORY
Shahi reportedly met Howey on the set of "Reba" in 2004, dated for three years, and got engaged in 2007. For two years, the pair remained engaged until finally tying the knot in February 2009.
Five months following their wedding, the two welcomed their eldest son, and in 2015, Shahi gave birth to twins.
Although both actors had busy schedules, they found a way to make things work for the family, always making the children their top priority.
Sadly, their love story ended when Shahi filed for divorce on May 4, 2020, eleven years after they got married. She cited irreconcilable differences as the reason behind their separation.
Please fill in your e-mail so we can share with you our top stories!