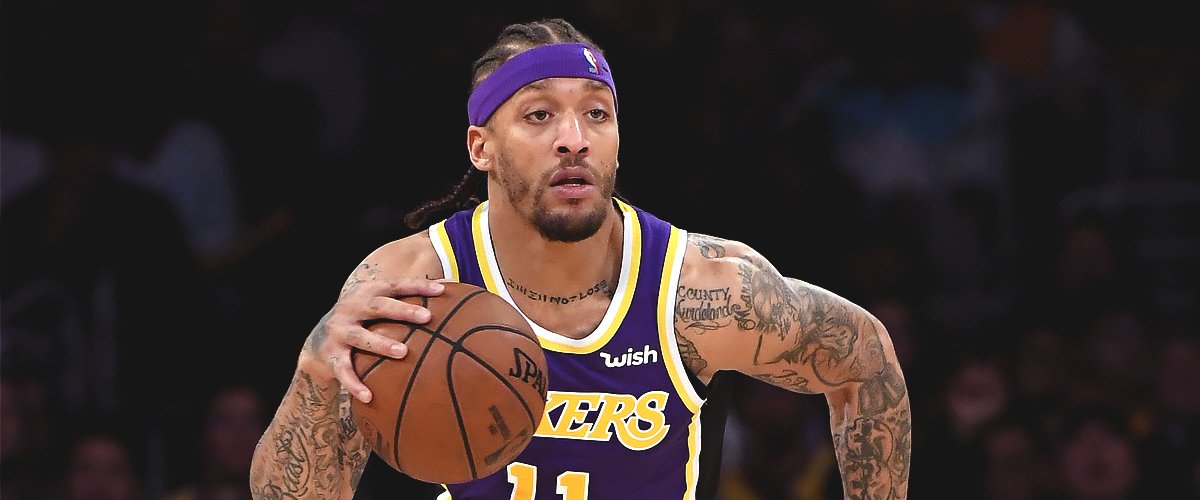 Getty Images
Michael Beasley's Rise and Fall Including Arrests, Rehab, and Other Wild Pages of His Life
NBA star Michael Beasley made his rise to fame before the public's glare in the 2000s. However, just as spontaneous as his trend-setting success came his descent to a world of drugs and cops and lawyers.
Pro basketball player Michael Beasley has made several bad decisions during his NBA career, plummeting a once-booming basketball profession downhill.
In the last decade, the 31-year-old athlete has been linked to several controversies, including sexual assault allegations, multiple drug-busts, an arrest, and time in rehab.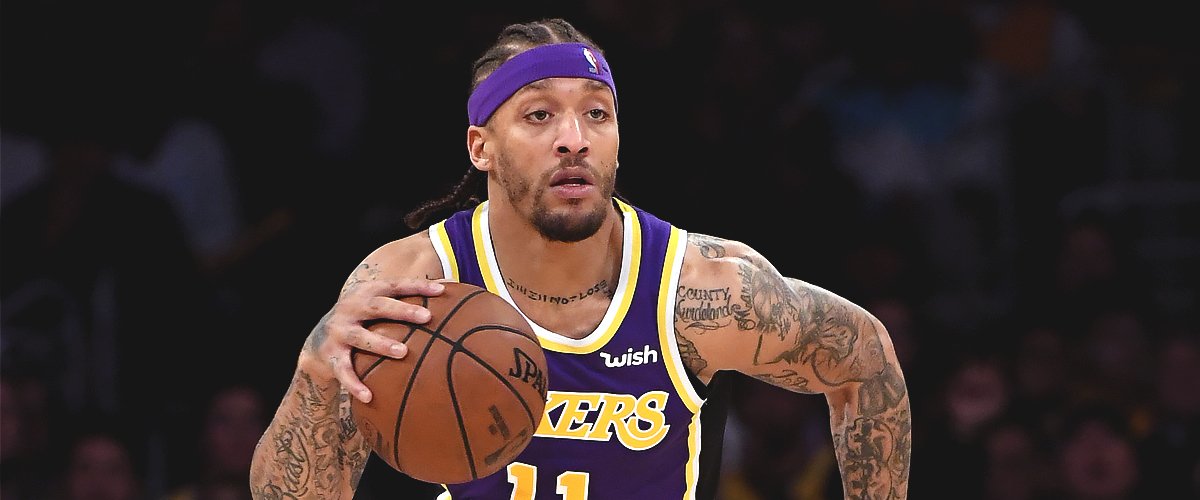 Michael Beasley #11 of the Los Angeles Lakers at Bankers Life Fieldhouse on February 5, 2019
MICHAEL BEASLEY'S PERSONAL LIFE AND CAREER
Michael Beasley was born to parents Fatima Smith and Michael Beasley on January 9, 1989, and grew up in Cheverly, Maryland, alongside four siblings. He attended a total of six high schools before gaining admission into Kansas State University for his college education.
While in high school, the pro player began his basketball career with the PG Jaguars, winning several championships. He also played with the DC Assault's 17 & Under team for a brief period.
His high school basketball career wrapped up with a No.1 rating in the Class of 2007 high school basketball prospects on Rivals.com.
Beasley began playing college basketball during his freshman year at Kansas State University in 2007 fall. He played with the college team for one year before declaring for the NBA draft, thereby forfeiting his remaining three years of eligibility.
The Miami Heat selected him 2nd overall in the 2008 NBA draft, and the star signed with the team, beginning his professional NBA career. His unmatched basketball prowess made him stand out easily, and before long, Beasley became a renowned household name.
FROM A PROMISING NBA ROOKIE TO AN OUTSIDER
During Michael Beasley's NBA career, the fan-favorite player let his youthful exuberance get the best of him. Although he led his team to several victories, the star player got fined multiple times for violation of team policy.
During the 2008 Rookie Transition Program, Beasley, along with Mario Chalmers and Darrell Arthur, invited women to their rooms, which was against the program's policy.
In addition, hotel attendants perceived the stench of marijuana coming from their room after the fire alarm went off at about 2 a.m. Although Beasley managed to sneak out of the room before the cops arrived, he later confessed to having been present with the other two at the hotel. He was fined $50,000 in connection to the incident.
In the summer of 2009, word got out that the NBA rookie enrolled in the league's drug program. He was in rehab first as an out-patient, but his status eventually switched to in-patient, but the reasons behind his enrollment in rehab were never disclosed.
In 2011, months after switching clubs and joining the wolves, cops busted him with 16.2 grams of marijuana underneath his front passenger seat during a traffic stop. Months later, the young athlete again, got entangled in another feud when he pushed a fan on the face with his opened palm during a confrontation.
He also faced a legal case with his former agent, Joe Bell. Bell reportedly filed a lawsuit against the star for unpaid wages. Beasley filed a counter lawsuit against the agent, leading to a legal battle that ended in the exposition of the corrupt practices with the AAU landscape.
Following his three-year signing with the Phoenix Suns on an $18 million deal, the Scottsdale police found the basketballer in possession of narcotics during a traffic stop for exceeding speed limits.
They ultimately arrested him on suspicion of marijuana possession. The Phoenix Suns terminated his contract months later for reasons related to the arrest.
Beasley was involved in sexual assault charges in 2013, but due to lack of a probable cause, the court dropped the case. His major pitfall came in 2019, when he violated the NBA's anti-drug policy, earning him a suspension from five games.
The once-beloved NBA rookie has now come to be known as a troubled player battling marijuana addictions, with an insatiable taste for scandals.
MICHAEL BEASLEY'S FAMILY
The pro basketball player has never been married but has two adorable children, including a son and a daughter. He welcomed his daughter, Mikaiya, in May 2009, while his son was born a year later, in November. Both kids were born to him by his ex-girlfriend, Kaleila Pufolkes.
MICHAEL BEASLEY TODAY
Beasley went on to play with prominent teams like the New York Knicks and the Los Angeles Lakers. The Lakers later traded him to the Los Angeles Clippers after he missed half of the season to be with his sick mother. However, the Clippers waived him barely days later.
Today, Michael Beasley's team is the Guangdong Southern Tigers, following his signing on February 20, 2019. Although the former Miami Heat No.2 draft has claimed to have given up his old ways on several occasions, he still somehow got entangled in another scandal. With his most recent resolve, the world looks on to see if he takes another misstep.
Please fill in your e-mail so we can share with you our top stories!