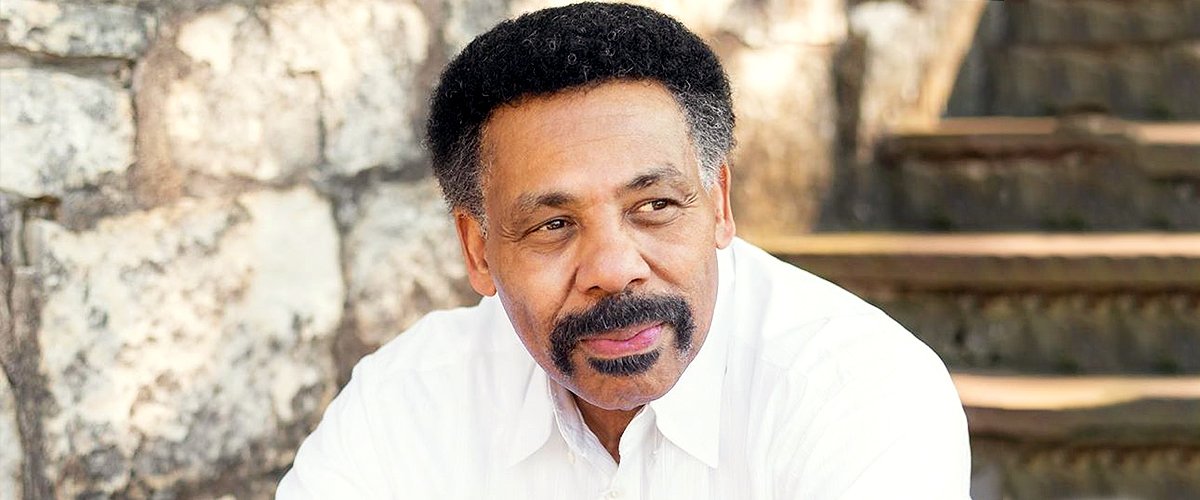 instagram.com/drtonyevans
Tony Evans' Wife Lois Passed Away Last Year — What Is Known about Her and Their Marriage
Renowned preacher Tony Evans' wife Lois Evans died back in December 2019, leaving her longtime husband and four children to carry on with the family legacy. Here is all you need to know about the Evans family.
Popular Dallas-based pastor Tony Evans was born on September 10, 1949. Evans currently serves as the senior pastor of the Oak Cliff Bible Fellowship in Dallas, Texas. The well-known preacher is recognized as the first African American to bag a doctoral degree from Dallas Theological Seminary (DTS).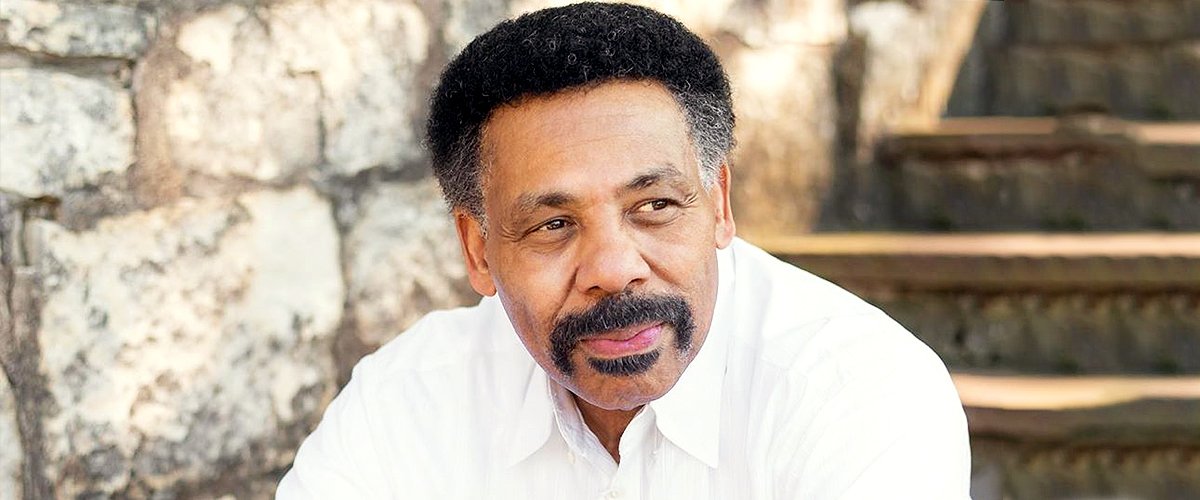 Tony Evans, the renowned preacher and the senior pastor of the Oak Cliff Bible Fellowship in Dallas. | Photo: instagram.com/drtonyevans
In 1976, he started the church in his home with only ten members, and over the next four decades, he has grown the church to over 10,000 congregants several ministries nationwide.
Achieving all that success would not have been possible without the help of Tony Evans' wife of many years, Lois Irene Evans.
MEET PASTOR TONY EVANS' WIFE LOIS EVANS
Lois Evans was born on December 1, 1949, as Lois Irene Cannings in Guyana, South America, to the late James Basil and Annie Eleen Cannings. Lois grew up in a Christian home and accepted Christ at the age of nine, which marked a crucial point in her life.
Lois later moved to the United States, where she married her husband, Dr. Tony Evans. While in the United States, she got her first job as an administrative assistant for the Billy Graham Evangelistic Association.
Lois also worked part-time at the Dallas Federal Savings and Loan and was an integral part of The Urban Alternative, which she co-founded with her husband in 1982.
Lois Evans was very crucial to the growth of the Oak Cliff Bible Fellowship, which she founded with her husband in 1976. In the early years, she served in various administrative positions within the church and even cooked for members while the services were still being hosted in their home.
She also founded "The Pastors' Wives Ministry," a faith clinic for the wives of pastors. Her track for pastors' wives expanded into the First Lady Conference, which has become a blessing to women worldwide.
During her lifetime, she was a recipient of many prestigious awards in appreciation of her substantial contributions to her community and Christendom.
Lois lived a productive life and was married to her husband, Dr. Tony Evans, for nearly five decades. The couple shares four children, Chrystal, Priscilla, Anthony, Jr., and Jonathan; thirteen grandchildren, and two great-grandchildren.
TONY EVANS' MARRIAGE WITH LOIS EVANS
The couple met in 1968 when Lois' parents hosted members of a fellowship from the United States, who had come to Guyana to prepare for a crusade. Evans was a part of the delegation, and he was immediately drawn to Lois, who was only 18 at the time.
The best-selling author kept in contact with Lois after returning to the United States, and after getting the approval of her father, the lovebirds got married on June 27, 1970.
In the years that followed, the couple built a strong bond, which helped them propagate God's work through their 10,000-member ministry and their organization "The Urban Alternative."
The couple celebrated their 47th wedding anniversary in 2017 and would have celebrated their 50th wedding anniversary last month. Still, it was not to be as the matriarch passed on last year, after battling with Biliary cancer.
Before her death, the couple was very open about Lois' diagnosis and cancer battle with their members. They first shared her diagnosis on April 2, 2019, and in the months that followed, they urged their members to continue supporting the family with their prayers. Dr. Tony Evans was first to share the sad news of his wife's passing.
Following the death of the Dallas-based pastor's wife, several Christian leaders and celebrities took to social media to pay tribute to the late Lois Evans.
As the Evans family mourned the matriarch, the highly respected preacher was full of appreciation for the outpouring of love and urged those who had asked how they could support the family to send in flowers because his late wife loved them very much.
The memorial service for Lois Evans was held in January, and during his address, Evans revealed how his wife had gotten a vision of heaven during her final moments. He also revealed that his wife "went home well," and she was surrounded by family.
TONY EVANS' CHILDREN
Pastor Tony Evans and his late wife, Lois, shared four children, daughters Chrystal and Priscilla, and sons Anthony, Jr., and Jonathan.
Tony Evans' daughter Chrystal Evans Hurst was born in 1972 and is the eldest child of the renowned preacher. She is a dedicated wife and mother of five beautiful kids.
Chrystal has followed in her parent's footsteps and is a gifted Christian speaker and worship leader. She has authored several books, including "Kingdom Woman," which she wrote with her dad.
Priscilla Shirer is the founder of "Going Beyond Ministries." She is deeply involved in the propagation of the gospel through her messages and speaking engagements. Shirer is also a prolific writer and is happily married with three children.
Tony Evans', son Anthony Jr., is a gospel artist, and his most notable work includes a collaboration with Grammy award-winning singer Kirk Franklin.
Jonathan Evans enjoyed a career in the National Football League, playing for teams like the "Buffalo Bills," "Washington Redskins," and "Dallas Cowboys." He currently serves as the Chaplain of the "Dallas Cowboys." He is a dedicated family man and works closely with his dad in expanding their ministry.
Despite the death of their beloved matriarch, the Evans family under the inspired leadership of their father, have carried on with Lois Evans' dying wish and continue to spread the gospel of Christ to every nook and cranny of the world.
Please fill in your e-mail so we can share with you our top stories!