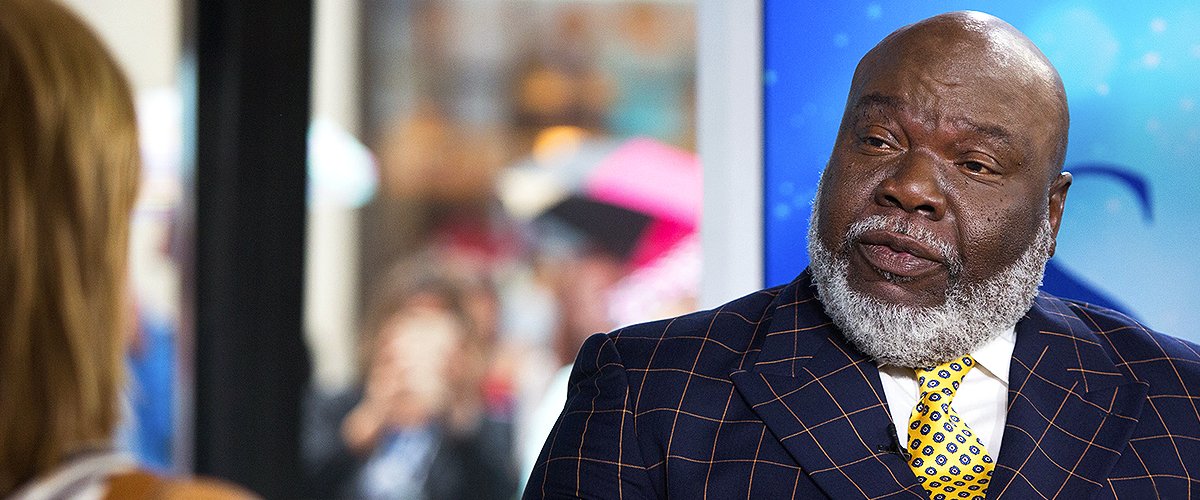 Getty Images
T.D. Jakes Is a Proud Father of Five Kids He Shares with His Wife of 38 Years — Meet His Family

Bishop T.D. Jakes is one of the most recognized preachers of the gospel, not just in the United States but worldwide. Apart from his ministry, the renowned preacher is also happily married to his wife of many years, Serita Jakes, with whom he shares five children.
Over the years, T.D. Jakes has built strong followership in Christendom and has quickly risen to become one of the most successful and famous preachers in the United States.
Despite his tight schedule, the renowned Christian leader has managed to keep his family tightly-knitted with his wife of 38 years. Here is a look at the couple's fascinating journey through the years.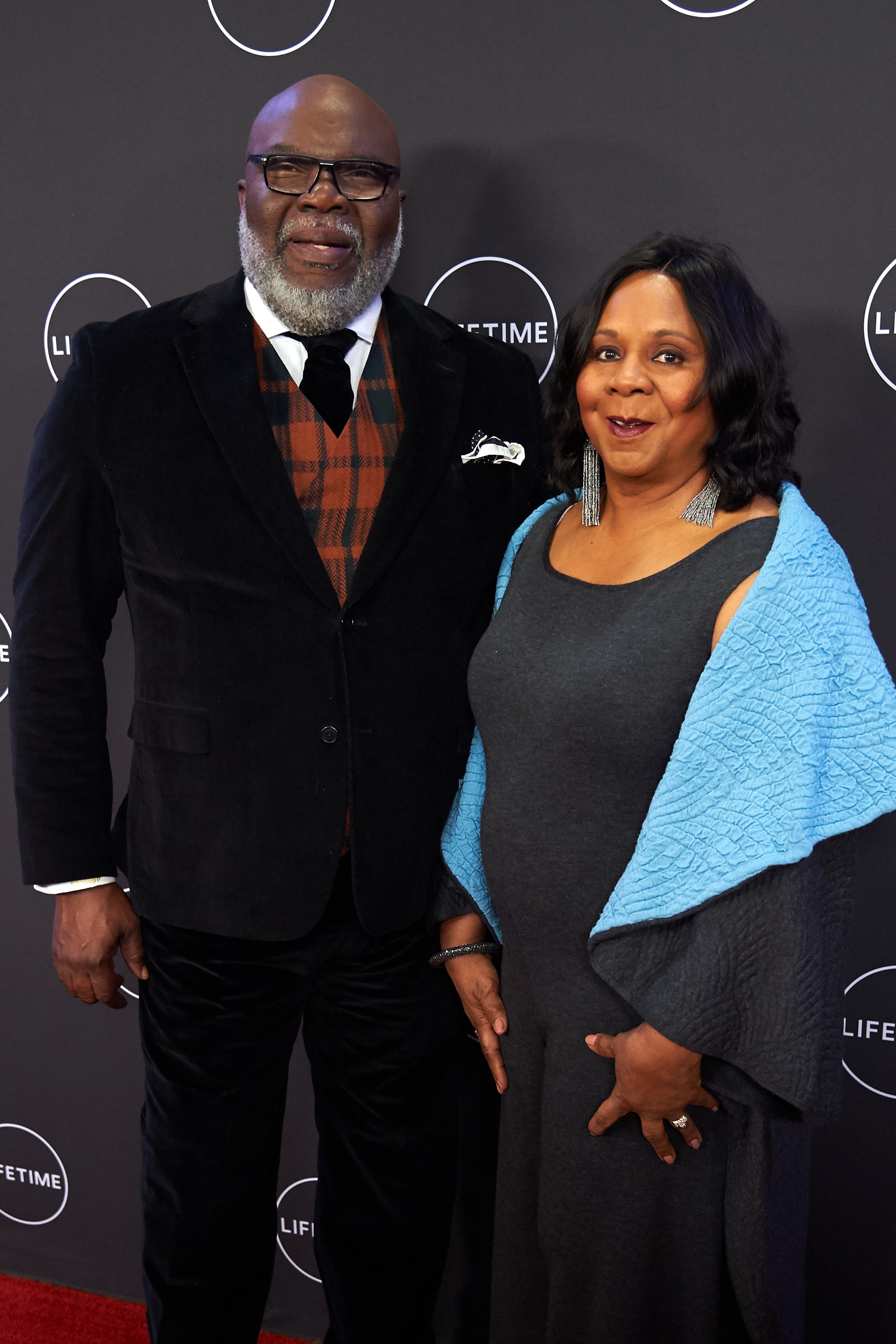 T.D. Jakes and Serita Jakes at the Potter's House on January 18, 2018 | Photo: Getty Images
T.D. JAKES MARRIAGE TO SERITA JAKES
It's easy to forget that Bishop T.D. Jakes began humbly as a pastor in a little known church in West Virginia, given the resounding success he has achieved both in and outside the ministry, in the years that have followed.
T.D. Jakes fortuitously met his wife, Serita Jakes, while visiting her home church in Beckley, West Virginia, as a guest minister. At the time, Jakes was just 23, and Serita claimed that she was immediately smitten by his charisma and command of the bible. Shortly after, the pair got married.
Nearly four decades later, the couple shares five children. Together, they have taken the gospel of Christ beyond the shores of America, while also consolidating their love for each other.
T.D. Jakes' wife, Serita A. Jakes, is a gifted writer, orator, and visionary. She currently serves alongside her husband, shepherding their congregation at their Dallas based church, "The Potter's House."
Serita Jakes wrote her first book, "The Princess Within," in 1999, which has since been adapted into a teen edition for girls aged between 12 to 15. She has gone on to release two other books and currently serves as the executive director of women's and children's affairs at the Jakes' megachurch.
On father's day, T.D. Jakes' wife, Serita Jakes, took to her Instagram page to share an adorable family photo. In the caption, the matriarch penned down a sweet tribute to her husband, praising him for his impeccable leadership. She wrote:
"When I think about a father's love, I can't help but think about my husband @BishopJakes."
STANDING STRONG TOGETHER
Although the power couple has enjoyed a blissful marriage, it hasn't been devoid of challenges. The couple hit a snag barely six months after getting married when the pair were involved in a ghastly car accident, which left Serita with severe leg and foot injuries.
Serita's injuries were so severe that doctors warned the couple that she might not be able to walk again. But through the trying ordeal, Jakes was by his wife's side and helped her get back on her feet. Speaking on the painful ordeal he went through with his wife, he said:
"I prayed for her, I took care of her, I cooked for her, I washed her hair, I taught her how to walk — literally. [I] stood in front of her and said, 'You can do this,' and taught her to walk again."
The award-winning gospel artist claimed that going through the experience with his wife, strengthened their relationship, and helped them develop a unique connection.
In 2012, the couple made an appearance on "Oprah's Next Chapter," where they talked about their long-lasting marriage and how they have been able to stay together for so many years.
During the interview, Mrs. Jakes claimed communication has been critical to the success of their marriage. She also mentioned that through the years, she has continued to evolve with her husband.
Back in May, the couple celebrated their 38th wedding anniversary amid the ongoing COVID-19 outbreak. T.D. Jakes took to his social media account to pen down a heartfelt message, where he reflected on their incredible journey through the years.
T.D. JAKES' CHILDREN
Bishop T.D. Jakes and his wife Serita Jakes share five children, Jermaine Jakes, Jamar Jakes, Thomas Jakes Jr., and daughters Sarah Jakes Roberts and Cora Jakes Coleman.
T.D. Jakes' daughter Sarah Jakes Roberts is a businesswoman, writer, and media personality. She famously came under public scrutiny when she became a teen mom at the age of 14 and went through a very public divorce.
In the years that have followed, she has managed to turn things around and is happily married to Toure Roberts and a proud mother of four beautiful children. Sarah has a very strong bond with her mom and regularly celebrates her on her social media.
Cora Jakes Coleman, like her parents, is a preacher and author. She is also a proud mom of two adopted children, an 11-year-old girl, and a 5-year old boy. Coleman's journey to motherhood wasn't easy and she struggled with infertility before she and her husband eventually decided to settle for adoption.
Coleman is a proud daddy's girl, and on father's day, she took to her Instagram page to celebrate her dad with a cute throwback picture and a heartfelt message.
In 2009, T.D. Jakes' son Jermaine Jakes made negative headlines when he was arrested for indecent exposure. Since then, he has maintained a relatively low profile and stayed away from further controversy.
Jermaine Jakes and his brother Jamar Jakes hold different positions in the family business, TDJ Enterprises. Meanwhile, T.D. Jakes' youngest son Thomas Jakes Jr., recently graduated from college and is gradually being eased into the family business.
T.D. JAKES' RISE TO PROMINENCE
For many years, T.D. Jakes has remained a highly influential figure within the religious spheres and also in the United States' socio-political landscape.
Over the last few years, the enigmatic preacher has been a counsel to the previous three Presidents of the United States and continues to make meaningful impacts in the lives of millions of people through his televised messages.
Today, T.D. Jakes has gained widespread fame, but the cleric admits that he never set out to be popular. In his words:
"I wanted to be effective, not famous. Famous is the consequences of being effective."
Apart from his religious commitments, Jakes has also achieved success as an entrepreneur. He is the founder of TDJ Enterprises, a family business that helps the family rake in profits through music and film productions. He is also a best-selling author and has written over 30 books throughout his career.
T.D. Jakes and his wife, Serita Jakes are also proud grandparents to eight grandchildren. Despite being married for nearly four decades, the couple has shown no sign of slowing down and continues to be an inspiration to their teeming flock.
Please fill in your e-mail so we can share with you our top stories!