How Khloé Kardashian's Looks Have Evolved through the Years – See the Controversial Transformations
Khloe Kardashian has sported different looks over the years, and although she has maintained her beautiful look, her ever-changing style has continued to stir up controversies on the internet.
Khloe Kardashian recently turned 36, and for her birthday celebration, she sported a new look in a shiny see-through dress and a straight long brunette hairstyle.
Not only has Khloe grown in age, but the Kardashian sister has also evolved in different ways, including her fashion choices, her hairstyle, choice of makeup, and an overall general look.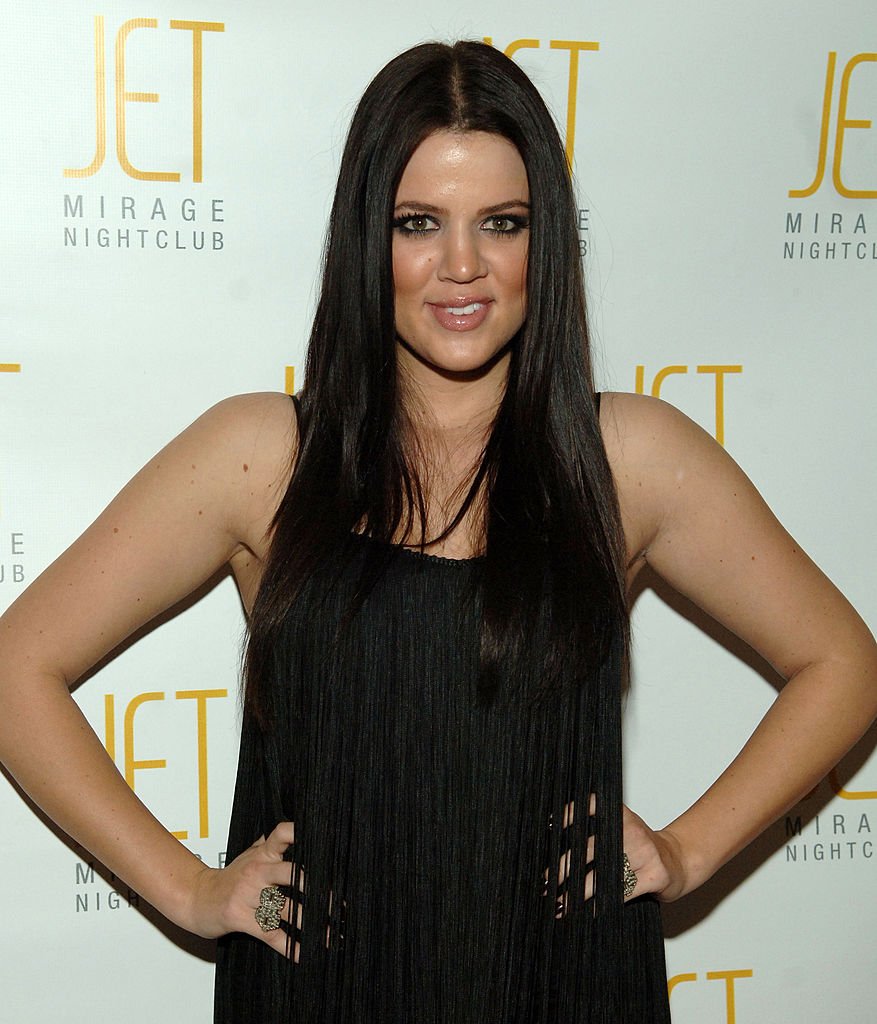 Although Khloe looks excellent in every one of her photos, her most recent look has been met with mixed reactions from fans and social media users. Taking to Twitter, one user recently wrote, "Khloe Kardashian looks different every time I open Instagram," while another aired his disapproval by adding:
"Where's Khloé Kardashian? Why does this lady look like that?"
However, many other fans seemed to be thrilled about the changes with one fan writing, "Khloe Kardashian's most recent face looks good," while another shared a photo of the star which she sweetly captioned, "You look amazing@khloekardashian I LOVE YOU."
Controversies over Khloe's looks started back in May after she shared some adorable selfies on Instagram, and shortly after, fans went into a frenzy in the comments section over how different she looked.
Khloe attended the VHS release of "Cinderella" and was barely noticed in the simple black dress she wore.
With some claiming that she looked almost unrecognizable and could be mistaken for a completely different person, Khloe was slammed with allegations of getting a new face.
Although Khloe initially ignored the criticisms, she eventually responded to a follower who asked her why she looked so different. In response to the question, Khloe sarcastically wrote:
"From my weekly face transplant clearly."
Despite the negative comments, Khloe continued to live her best life, and recently, she shared a sweet photo of herself striking a pose with her daughter, True Thompson, and once again, fans were left in shock over her different look.
The surprise from Khloe's fans is quite understandable as it might be hard to grasp how she went from the chubby Kardashian sister to a hot mom.
In 1995, Khloe attended the VHS release of "Cinderella" with the whole of her family and was barely noticed in the simple black dress that she wore.
By 2008, Khloe had ditched her teenage style and was once sported rocking a black dress with a plunging neckline, which she paired with a black Chanel bag.
Following her split from her ex-husband, Lamar Odom, Khloe's reputation as the chubby Kardashian sister went down the drain after she launched her famous "Revenge Body" era.
However, Khloe's final stages of evolution started in 2016 after she was seen rocking a trimmer figure and switched up from being a brunette to a playful blonde. 
While some fans might disapprove of her new looks, it remains undisputed that Khloe Kardashian has indeed transformed over the years, and she remains as beautiful as always.