How Kirk Franklin's Wife Tammy Reacted to His Recent Thumb Surgery (Video)
Kirk Franklin and his wife shared a hilarious exchange during a car ride after she admitted to her frustration in dealing with his attitude while nursing his arm after minor surgery.
When Kirk Franklin married his wife, Tammy Franklin, in 1996, the gospel star found his biggest supporter.
According to Essence, before Kirk released his latest album titled "Long Live Love," Tammy took to Instagram to praise him for the work he had done and said that his songs were going to help heal a lot of people.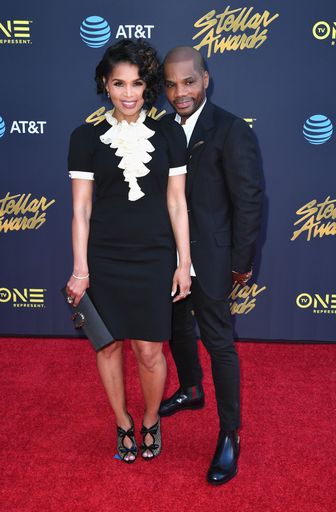 On Father's Day, Tammy showered Kirk with more praises when she thanked him for being a committed and hands-on father to their children.
The mother of four commended Kirk for being able to navigate fatherhood so naturally despite not having an example of a father throughout most of his life.
However, raising a family can have a few obstacles along the way. In Tammy's case, this recently proved to be an entertaining moment that showed her adorable bond with Kirk.
Tammy shared on Instagram that she was getting frustrated with her husband as he recovered from surgery. "He gets on my last nerve…but I just like him so much, so I'll keep him! Y'all pray [for] my strength, she wrote.
During a car ride, Tammy shot of video of herself displaying a noticeably annoyed look on her face as Kirk complained about recovering from his surgery, he teased:
"She said I'm getting on her nerves. The Pain of it. I'm being abused. She said I am getting on her nerves today and I am crippled."
Amid her husband's complaints, Tammy calmly interjected and said to the camera, "I said it is time for him to be well."
The couple's hilarious exchange occurred three days after Kirk underwent minor surgery on his thumb. He shared a video before going to the operating and revealed that Tammy was with him ahead of the procedure.
It is reported, the couple had a more serious fight over two decades ago. They were just newlyweds, and Kirk revealed that he booked a plane ticket for Tammy to return home while he continued on his tour in another city without her.
The Grammy winner admitted that his reaction made him feel like a fool. However, the experience helped him learn to communicate and react better to disagreements in his marriage.