Kirk Franklin and His Wife Tammy Have Been Married for 24 Years – Inside Their Love Story
Kirk Franklin has been married to his wife Tammy for an impressive 24 years, and the couple seems closer than ever. Let's take a look inside their marriage. 
Celebrity relationships tend to have a short shelf life, but for Kirk Franklin and his wife Tammy, it has been an impressive 24 years, and the couple seems stronger than ever.
The Franklin's who got married in 1996, both had children from previous relationships Kerrion and Carrington, and had two children together, daughter Kennedy and her brother Caziah.
At their wedding, it was revealed that Franklin had made a promise to never cheat on and always uphold his wife at all times. 
During an interview, the gospel singer likened betraying his wife to betraying God adding that he may not be perfect but he loved his wife. He said,
"Men can be dumb  at times, and want what's newer, fresher, or what our other 'head' thinks is better. To cheat on Tammy is to cheat on the Kingdom, my children and even you."
This year Franklin and his wife became grandparents after their daughter gave birth to her first child. Last year she announced the pregnancy on Instagram much to the delight of her parents. 
Excited, the grandfather-to-be gushed on Instagram after his daughter shared the news saying she could barely contain her excitement. 
Tamy has always been proud of her husband.
Last year Franklin released a new album and Tammy was right there to cheer on and support her husband with a touching message shared on social media. 
Tamy has always been proud of her husband and admitted that some of Franklin's songs can even move her to tears. She said,
"Although i'm a wife, I am a fan. There's songs he's written years ago I forget. Everytime I hear it, i'm a wreck. I'm like, that's right, my man wrote that."
While the couple's relationship may be stronger than ever, the pair are not strangers to hard issues and last year, they opened up about dealing with the gospel singer's pornography addition.
Tammy shared the moment that her husband confessed and her reaction even surprised Kirk. Speaking to TV One last year, the singer said that his wife had been loving and supportive.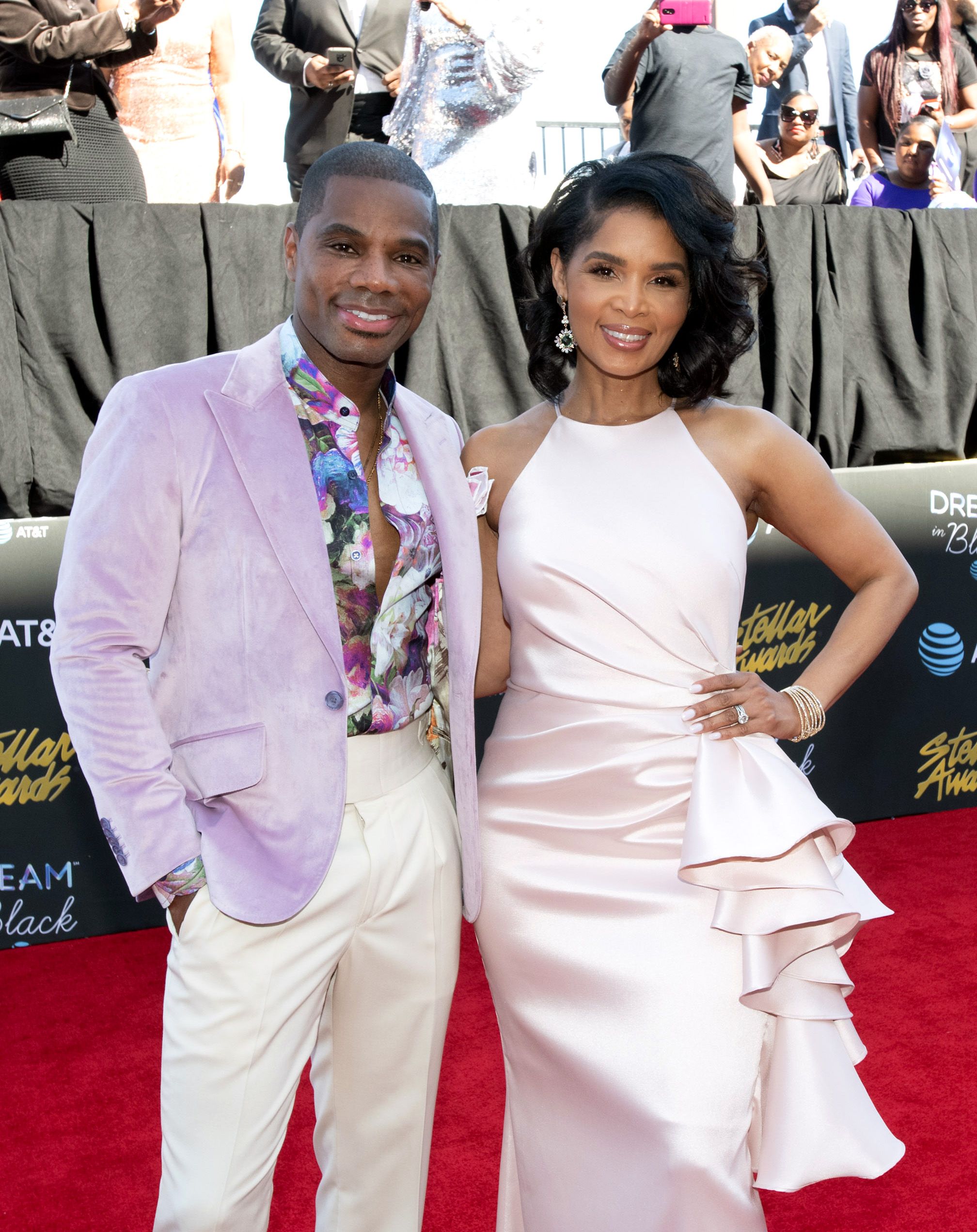 During a podcast for ESSENCE, opened up more about their marriage and lives, saying that their faith was not perfect and that they sometimes made mistakes. 
Kirk also spoke about the protests currently happening saying that he was thinking of "Tangible" ways to show his support for the cause.