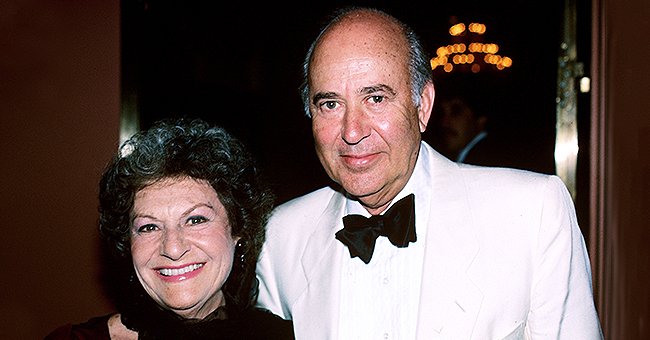 Getty Images
Carl Reiner's Wife Estelle Reiner Was an Actress and Singer — Get to Know Her
Estelle Reiner, the wife of the prolific actor Carl Reiner passed at the age of 94, after an incredible life filled with love, music, and a fabulous showbiz family.
On a fateful Saturday, October 25, 2008, Estelle Reiner passed away. She was a 94-year-old fiery woman who had lived and loved for so long. Estelle was an actress and a singer as well.
She only featured in a handful of movies but never failed at etching the memory of her brilliance in the minds of her audience. After her brief stint in acting, the actress transitioned into jazz music and also captured her audience.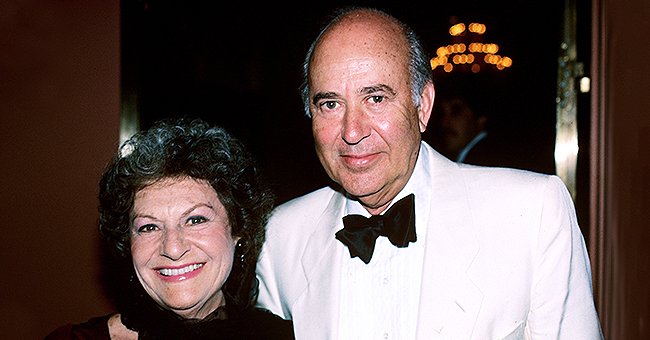 Estelle Reiner and Carl Reiner during Calvin Klein and Vogue Magazine Host "Rumor Has It" Los Angeles Premiere | Photo: Getty Images
Besides her excellent acting skills and sweet vocals, Estelle was an eccentric woman who loved to paint and see life through art.
Her most iconic role came in the 1989 romantic comedy, "When Harry Met Sally," in which she uttered her famous line, "I'll have what she's having," in a scene where the main character — played by Meg Ryan — faked a very convincing climax. Her nephew George Sharpiro told The Hollywood Reporter:
"She was the most loving, family-oriented person, beside her own artistic skills..."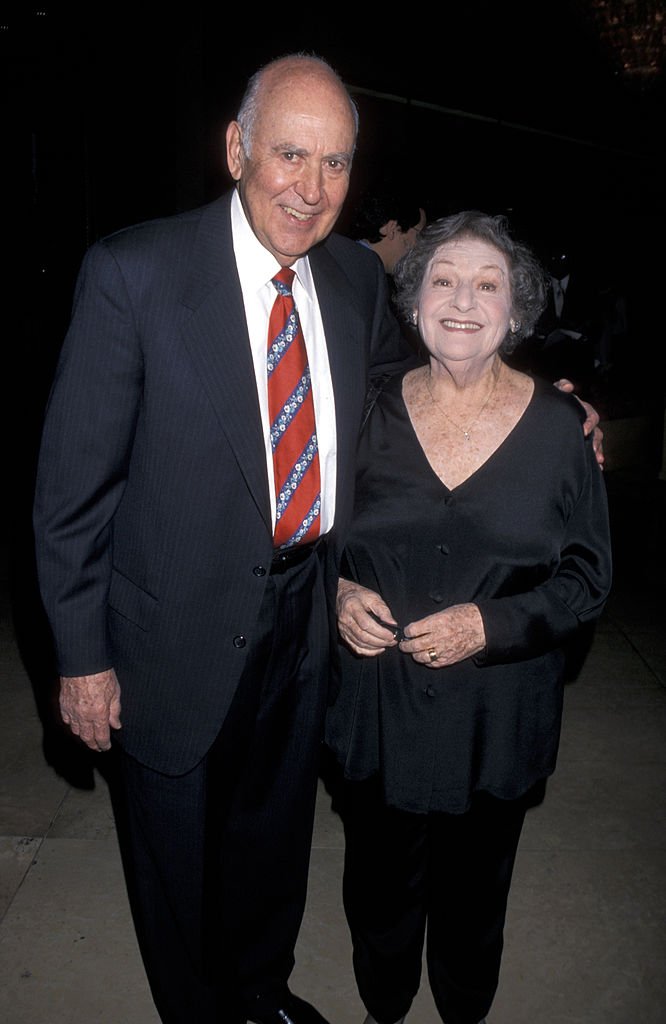 Carl Reiner and Estelle Reiner during Spirit of Liberty Awards on October 20, 1999 | Photo; Getty Images
Shapiro added that the late Estelle was incredible when it came to making everyone laugh as though it just came to her easily, she was a natural actress.
The news of the actress's death was heartbreaking for her many fans. She was survived by her husband, Carl, and her three children, sons Rob and Lucas, and daughter Annie.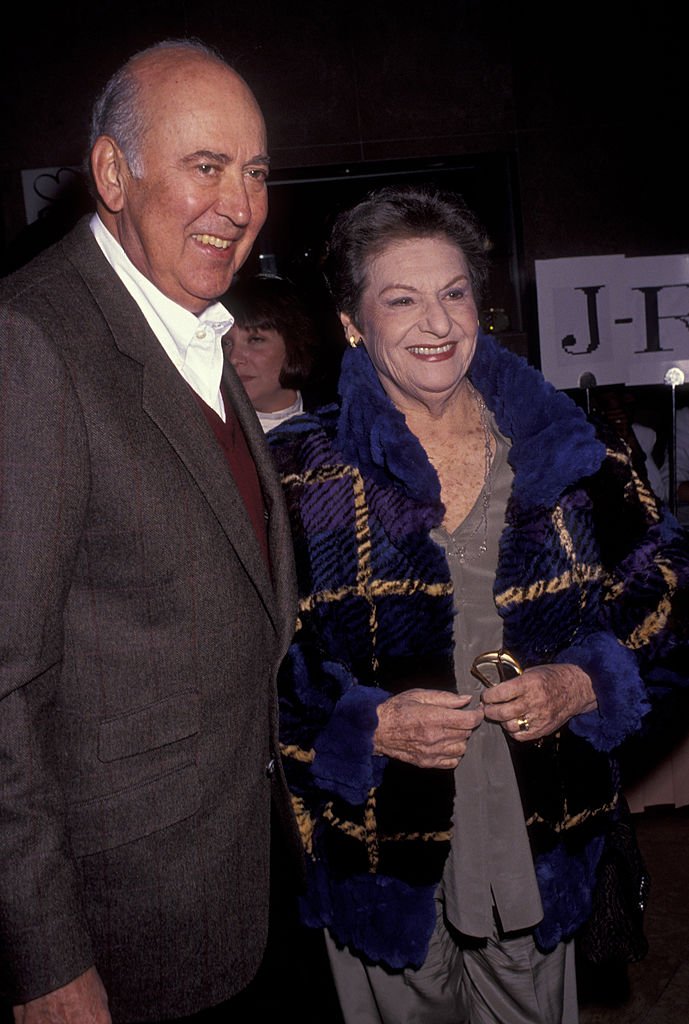 Reiner and wife Estelle Reiner attend Sterling Awards Gala on November 2, 1991 | Photo: Getty Images
Although brief, Estelle's career in acting earned her unforgettable roles in a few excellent 1980s films including the 1980 comedy-drama, "Fatso," the 1983 Mel Brooks war comedy film, "To Be or Not to Be," and of course her enduring role in "When Harry Met Sally."
According to Variety, her journey as a musician only began when she was 65. Even after she stopped the more chaotic aspects of life as a jazz singer, she continued to sing in New York and Los Angeles clubs until she was 93.
Carl Reiner (R) and wife Estelle Reiner attend the opening of Jerome Robbins 'Broadway' on October 10, 1990 | Photo: Getty Images
Her favorite songs were always seldom-known jazz tunes like James Taylor's "Handy Man" and Irma Thomas's first record ever, "You Can Have My Husband (But Please Don't Take My Man)."
Her career as a jazz musician birthed seven albums, including "Paradise," in 1995, and "Ukulele Mama," in 2001. Her son, Rob, became a prolific actor and filmmaker just like his father, while her daughter, Annie, turned to playwriting, poetry, and music.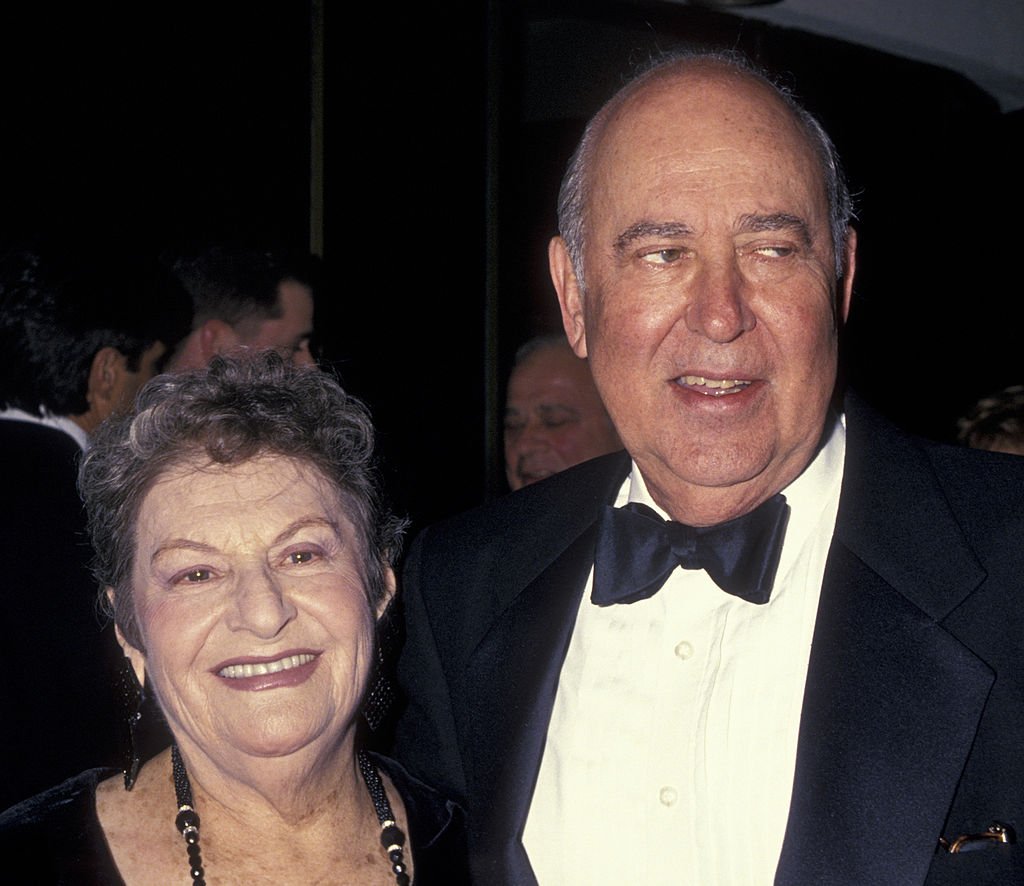 Carl Reiner(R) and wife Estelle Reiner attend the premiere of 'That's Entertainment III' on April 28, 1994 | Photo: Getty Images
Estelle married her husband, Carl, on Christmas Eve in 1943. At the time, she was drafting blueprints for a defense contractor, while Carl was on Army Leave.
On June 29, 2020, it was reported that Carl had passed away and had reunited with his sweetheart in the great beyond.
The great actor, comedian, director, and screenwriter, all rolled into one, died in his Beverly Hills home from natural causes at the age of 98, according to Metro.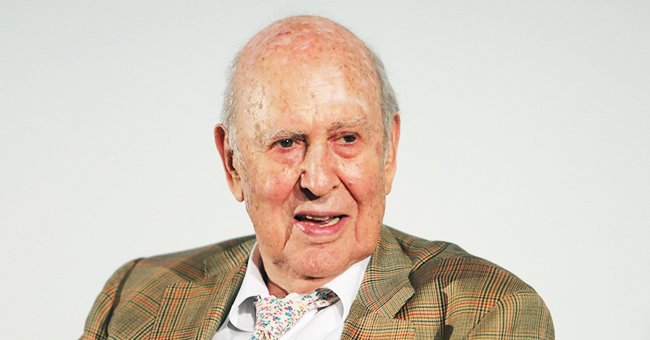 Carl Reiner attend the special screening and Q&A "Rose Marie: Wait for Your Laugh" on August 3, 2017 | Photo: Getty Images
The matriarch and patriarch of one of the leading families in American comedy died after leading incredible lives that touched the lives of many. The Reiner couple continue to live on in the many works they left behind.
Please fill in your e-mail so we can share with you our top stories!