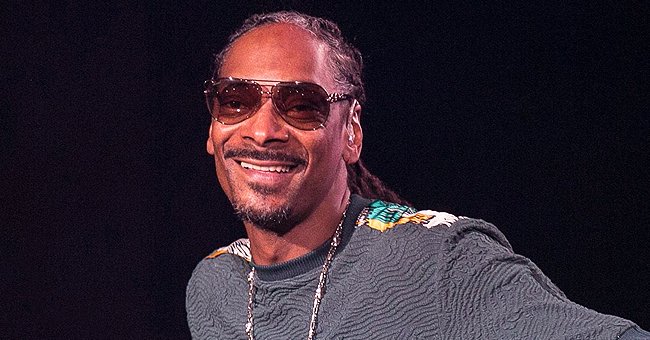 Getty Images
Snoop Dogg's Daughter Cori Broadus Sports New Look in a Bright Orange Beanie and Long Pigtails
Cori Broadus, the only daughter of legendary rapper, Snoop Dogg, is never shy to share photos of herself on social media, with her latest post showing her looking cool wearing an orange headband.
Again, Cori Broadus stole the show with a post on her Instagram page with the 21-year-old striking a refreshing appearance in the picture that she shared with her fans.
In the photo, Cori posed wearing an orange headband that covered her long pigtails, which hung on each side of her shoulders.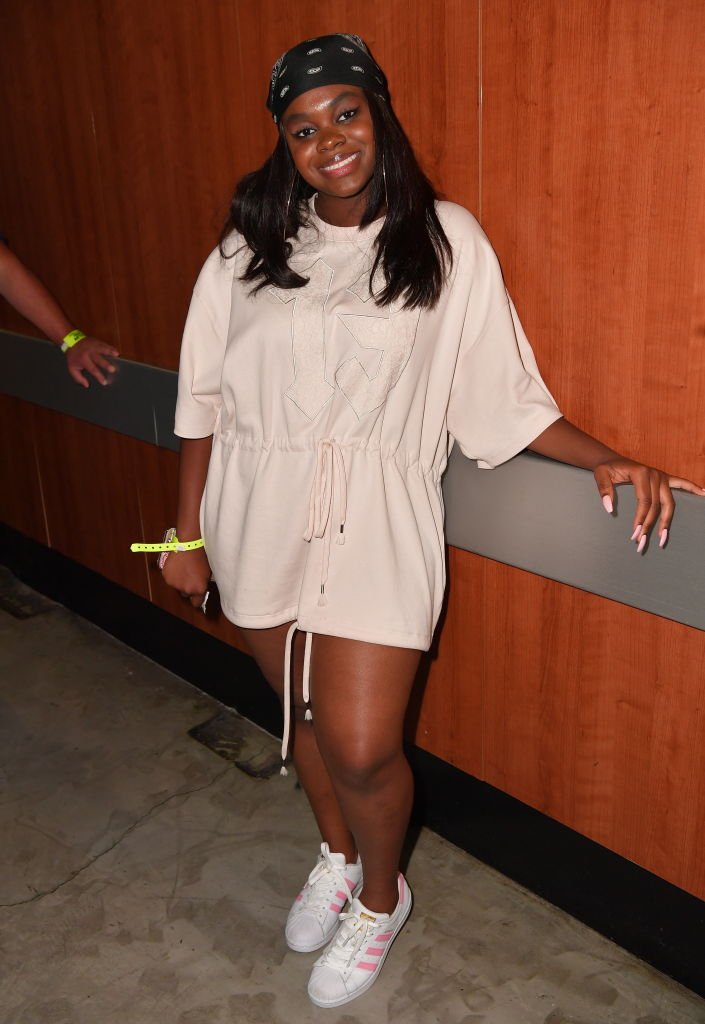 Cori Broadus attends Night two of the BET Experience Concert Series at LA Live on June 23, 2017. | Photo: Getty Images
She also wore a black long-sleeved sweatshirt and camo pants and posed in front of an art painting, with her hands resting on a long stool and one of her legs on the stool's sides.
In her caption to the post, Cori borrowed some lines from the song, "Savage," by Megan Thee Stallion, and also paid tribute to the clothing brand, "Fashion Nova," writing,
"Classy, Boujee, Ratchet @fashionnovacurve fashionnovapartner."
Some of Cori's fans who commented on the post praised her. Over time, Cori had portrayed the image of a black woman who is bold and beautiful and showed that in full measure in March 2018, when she shaved off her hair, going bald.
The 21-year-old looked to show her growth into womanhood when she shared a sexy picture of herself.
Cori's actions were coming at a time when big chops were in vogue, with Tamar Braxton also going bald a week before Cori did. In doing so, Cori said goodbye to her wigs, weaves, and long braids and hello to the big chop.
Being a teenager then, Cori was not shy to show off her new look on social media, and in doing so, had a few words for her fans, urging them not to be afraid to try new things.
Apart from being bold enough to try new things, Cori is also positive about her body and is not afraid to put up one or two racy snaps on social media. The 21-year-old looked to show her growth into womanhood when she shared a sexy picture of herself.
Cori's picture was her way of reminding the world that she was not a little girl anymore, and it won't be a surprise to those who have followed her growth, with Cori continually talking about being comfortable in her body and her skin.
Please fill in your e-mail so we can share with you our top stories!