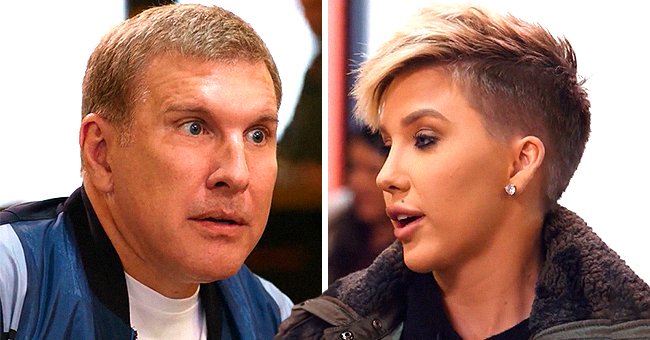 Instagram/chrisley_usa
How Savannah Chrisley Felt after Getting a Haircut Amid Their Show's New Season (Video)

Savannah Chrisley is proudly showing off her new dramatic haircut, calling it liberating in the latest teaser for "Chrisley Knows Best." Watch it now.
Savannah Chrisley from the hit show "Chrisley Know Best" has a dramatic new haircut, and she is not afraid to show it off to the world.
During a teaser for the next episode of the show, Savannah revealed her bold new pixie cut to her father, telling him that it had been "very liberating."
The reality star unveiled her new look on her Instagram with a stunning photo of herself rocking a black checkered flannel, Gucci t-shirt with black sunglasses.
In the post, she celebrated female empowerment, even quoting Rihanna and telling women to do what they felt like doing. She wrote,
"Don't base your looks, opinions, beliefs, etc on a man and what HE wants. It's our world and they just live in it."
Savannah also revealed that she had been on the fence about cutting her hair, but had been validated after a fan privately messaged her to say how much it had meant to her.
In the message, the fan who had been a cancer survivor thanked the star for making her feel more normal for her short hair, and for giving her the confidence to love her look.
She revealed that she had been inspired by Miley Cyrus.
However, one person who was not quite as much of a fan of the new cut was her father Todd Chrisley, who called it a "situation."
However, she revealed that she had been inspired by Miley Cyrus and was then forced to cut her hair after it had suffered irreparable damage. She said,
"Recently, I think I got my hair colored too close in time by two different people. And I don't know what happened, but it just fried my hair.Finally, I was just like I'm gonna cut it. I did it and I love it."
It seems that things are looking up for the Chrisleys after a tough couple of months. The family had been facing legal problems after being accused of tax evasion.
The couple has been accused of evading nearly $2 million in state taxes between 2008 and 2016; however, they recently announced that they had been cleared of their charges.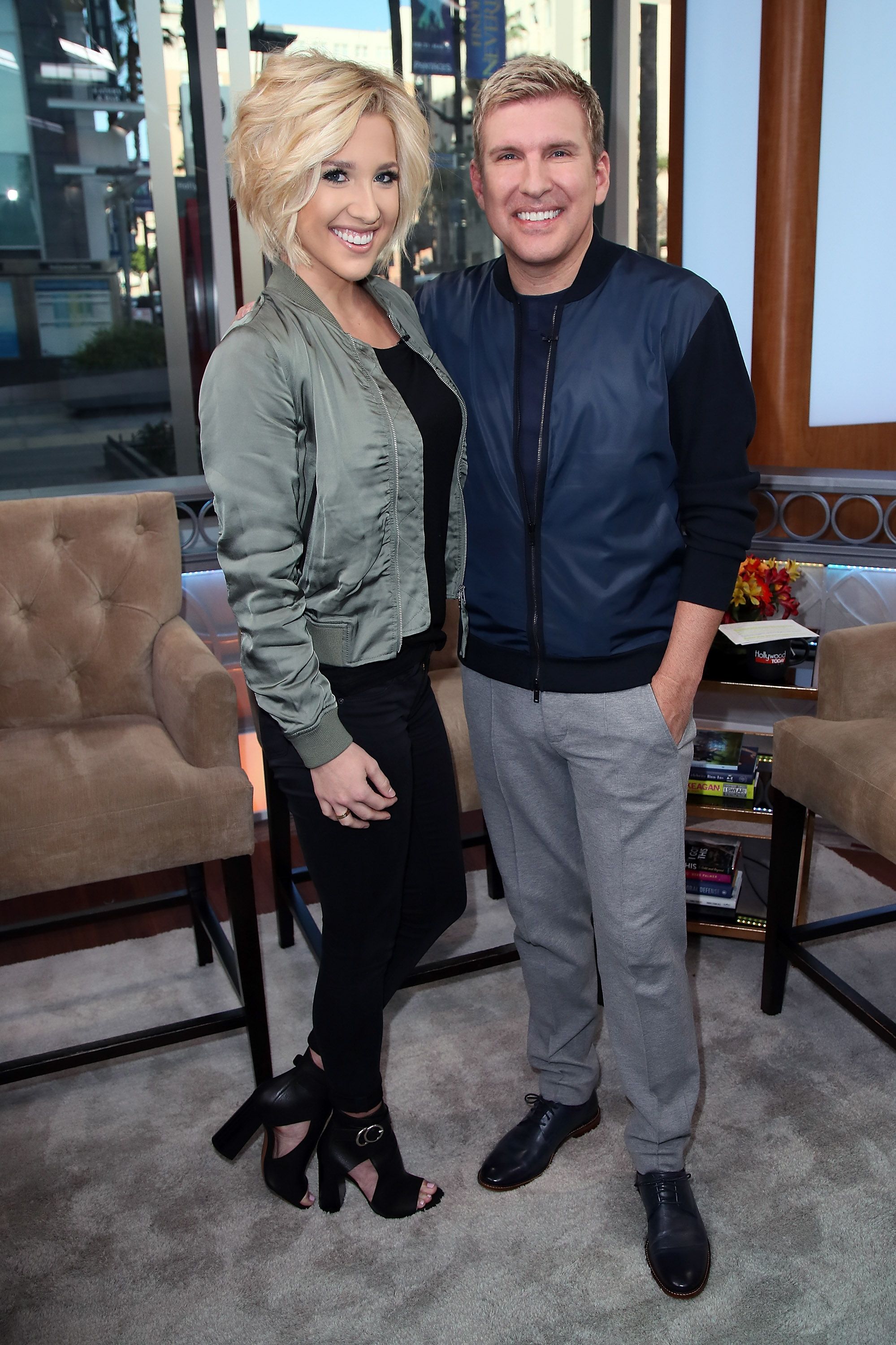 Savannah Chrisley and Todd Chrisley visit Hollywood Today Live| Photo: Getty Images
Todd shared a statement about the judgement saying that he and his wife Julie had known that they would be exonerated as soon as the facts were out.
He added that he was glad that the Department of Revenue had been able to "Keep an open mind and look at all the evidence."
Please fill in your e-mail so we can share with you our top stories!