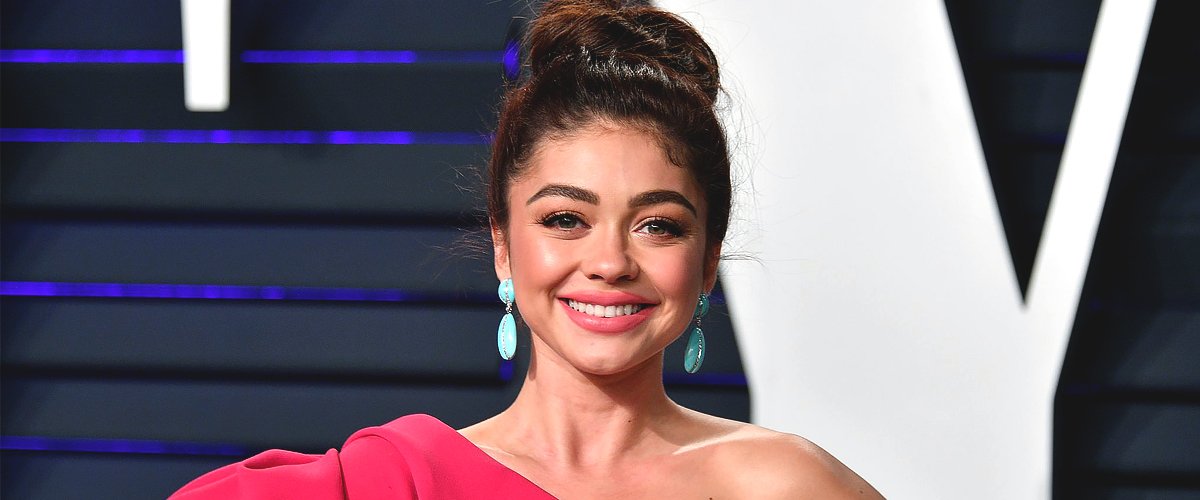 Getty Images
Wells Adams and Sarah Hyland's Wedding Plans Are on Hold — Who Is the 'Modern Family' Star's Handsome Fiancé?
Wells Adams and Sarah Hyland have put their wedding plans on hold due to the current COVID-19 pandemic that places the actress' life at risk.
Hyland, who was born with kidney dysplasia, and has had two kidney transplants, is particularly vulnerable to possible contamination by the virus, since her immune system is compromised due to anti-rejection medication. Nevertheless, the couple is happily anticipating the end of the crisis, and the wedding they have been dreaming of.
Hyland was previously involved in a long-term relationship with actor Matt Prokop who proved to be emotionally and physically abusive.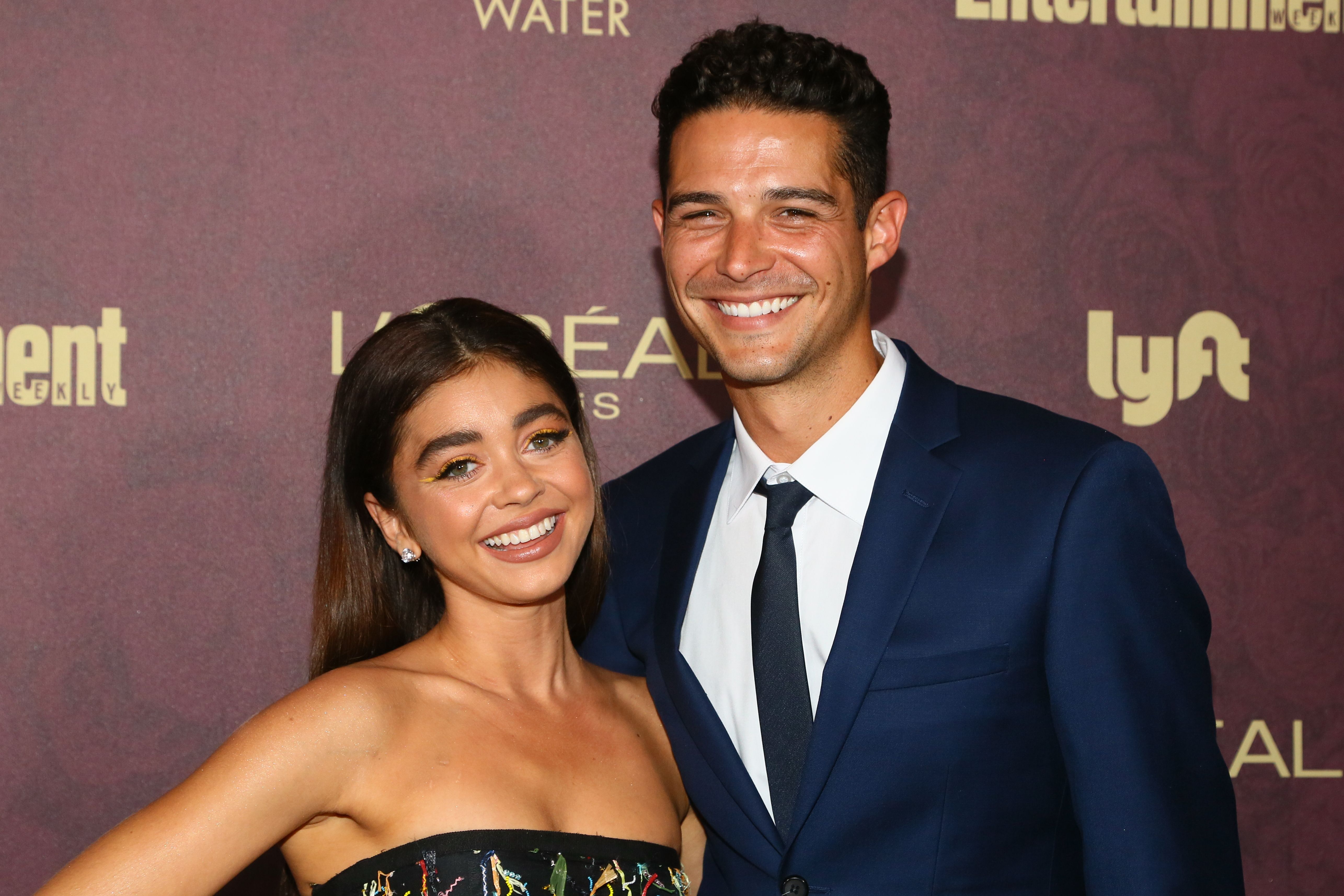 Sarah Hyland and Wells Adams at the 2018 Entertainment Weekly Pre-Emmy Party in West Hollywood | Source: Getty Images
ENGAGEMENT TO WELLS ADAMS
Hyland and Adams became engaged in July 2019, and had been living together since 2018. The couple met shortly after Adams' participation as a contestant on "The Bachelorette."
Although popular with audiences for his kindness, good looks, and sweet disposition, Adams was not to JoJo Fletcher's taste. Instead, he met and fell in love with "Family Matters" star Hyland.
WELLS ADAMS -- BACHELOR IN PARADISE
Adams is now a permanent fixture in "Bachelor in Paradise" as the bartender, always on hand to dispense tropical cocktails and some much needed sensible advice to the love-lorn contestants. It was Adams' participation in "Bachelor in Paradise" that brought him to the attention of Hyland, who started chatting to him on social media after seeing him on the show.
The relationship quickly deepened, and Adams moved from Nashville to Los Angeles to be closer to Hyland. Adams, who is also a radio DJ and podcast host, has maintained his collaboration with iHeartRadio's 1059 The Rock Nashville.
Adams' personality, his work on "Bachelor" and his relationship with Hyland, have garnered him an impressive social media following that now totals over 1,2 million. His massive following has translated into sponsorship and business opportunities, with include brand partnerships with the likes of McDonald's, Miller Lite, Tropicana, and Bumble.
Adams is a thoroughly nice guy in real life as well as on reality TV, and he proves it by volunteering at animal shelters and helping to find homes for the pooches. He has his own fur-friend, Carl, and that is a love he also shares with Hyland who has a dog of her own, Boo. Moving in with Hyland, meant moving in with Boo, but Adams and Carl fit right in. Hyland revealed:
"The dogs are amazing (...) they're having so much fun playing and it's really amazing to see Boo finally get to play with a dog his size."
"All of my family is mostly on the East Coast, so for them to fly out... and just ages and of course with my health risks, we want to be as safe as possible."
There is one other possibility that Hyland hinted at in a recent post: Just running off to City Hall in their masks and tieing the knot, just the two of them -- and maybe Boo and Carl as best men. So keep a close eye on those posts...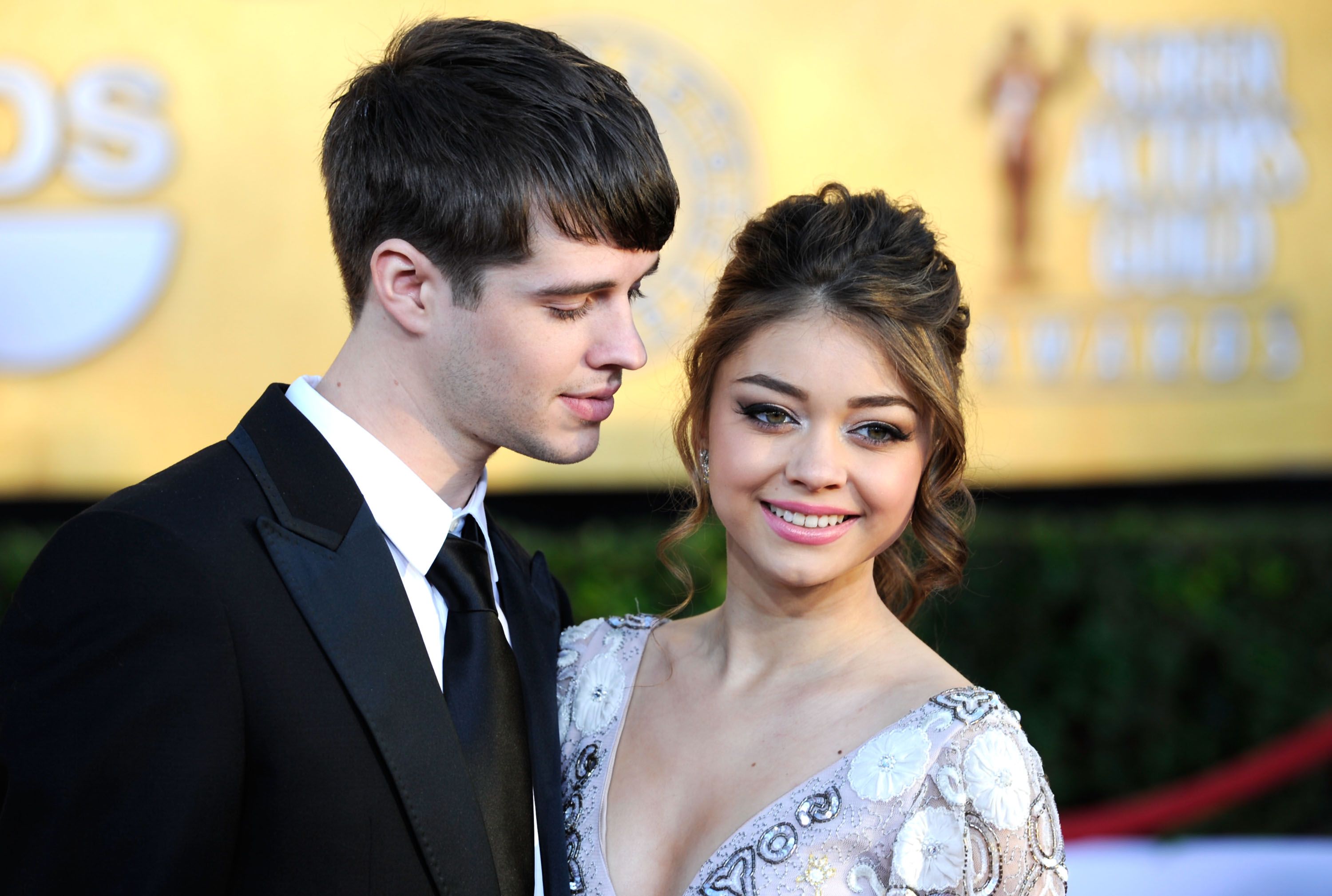 Matt Prokop and Sarah Hyland at the 18th Annual Screen Actors Guild Awards in 2012 in Los Angeles | Source: Getty Images
Hyland was previously involved in a long-term relationship with actor Matt Prokop who proved to be emotionally and physically abusive. The two met while filming the Disney movie "Geek Charming" in 2010, and the on-screen romance transitioned to real life, but the outcome was far from charming.
After 4 years, Hyland finally split from Prokop and was forced to solicit a restraining order against the actor, who had threatened her life and her dog's. The judge granted Hyland a permanent restraining order against Prokop, obliging him to stay a mandatory 100 meters distance from her, her place of work, and her home, as well as her pet in perpetuity.
Three years after her traumatic relationship with Prokop, Hyland found happiness with Adams, and hopefully, it won't be too long before the happy couple can make their love official.
Please fill in your e-mail so we can share with you our top stories!