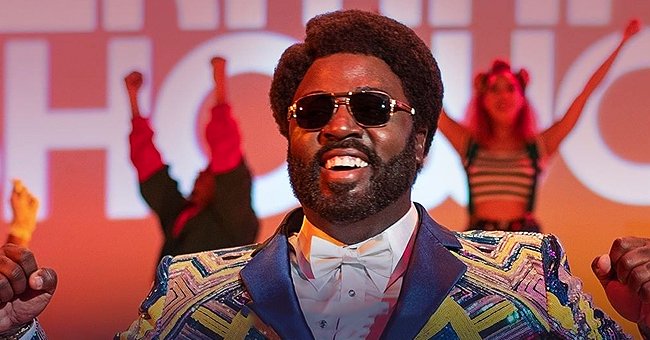 Instagram/shermansshowcase
Comedy Show 'Sherman's Showcase' Set to Come Back for Season 2 in 2021
The Comedy sketch show, "Sherman's Showcase," announced that it is set to come back for its second season on two cable networks in 2021.
When Diallo Riddle teamed up with Bashir Salahuddin to help create and star in "Sherman's Showcase," they came up with a sketch show that honored the history of African-American culture with a comedic twist.
The comedy sketch show features guest appearances from A-list stars such a John Legend, who is an executive producer. It parodies the history of music, culture, and television.
On Juneteenth, the cable networks AMC and IFC aired the hour special episode titled, "Sherman's Showcase 'Black History Month Spectacular.'"
Although it aired months after Black History Month, it is speculated the move was part of the decision made by networks to adjust their line-ups to be more sensitive to the protests around the country against racial injustice.
According to The Blast, Riddle and Salahuddin made the announcement of their television special in a press release from the AMC cable network.
The show's stars and creators shared their excitement and admitted that they had waited a long time to be able to produce an episode that would honor Black History Month.
On June 11, Riddle and Salahuddin joined ATX Television Festival for a virtual panel discussion. The two men explained why they felt their comedy special would be appropriate amid tension surrounding the Death of George Floyd and other cases of police brutality.
"I just always come back to the fact that what's gotten our people through the past and the present has always been our culture. That's the music, that's the comedy, and the black boy joy, to use the nomenclature of the current day. We have to keep that going," Salahuddin explained.
Fans are going to get more than just a special. The show also announced that it would be returning to AMC and IFC for season two in 2021.
Fans have been celebrating the continuation of the show; one person said, "HOORAY! I'm now so so HAPPY! Love you, Sherman and crew. Best show around!" Another fan shared their frustration in having to wait another year.

A fan commented on the announcement that Sherman's Showcase would be returning to AMC and IFC for season two in 2021 | Source: Instagram.com/shermansshowcase
The episode titled "Sherman's Showcase 'Black History Month Spectacular" honored many African- American icons with guest stars such as Quest Love, Terrance J, John Legend, and Jemele Hill.
Please fill in your e-mail so we can share with you our top stories!