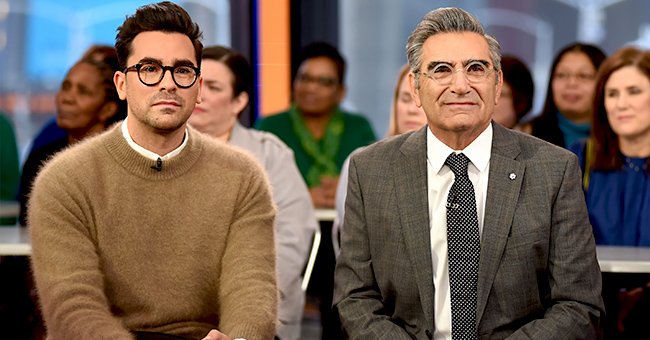 Getty Images
Watch Eugene Levy's Lookalike Son Daniel Show off His Acting Skills in a New Video

Eugene Levy's son Daniel is not a person who gives up quickly. In a new hilarious clip, he claims to have made hundreds of attempts before finally getting this social media challenge just right.
Daniel Levy, son of the famous Eugene Levy, seems to have gotten the comedy gene from his dad. Eugene, 73, is best known for his role as Noah Levenstein in all eight "American Pie" films.
His lookalike son took to Instagram recently and posted a funny clip of him doing a Tik Tok challenge called, "Wipe It Down." The clip is found below.
DANIEL DOES NEW TIK TOK CHALLENGE
In the video, Daniel stands in front of a mirror wearing a brown coat. He takes a white cloth and makes a pass downwards over the mirror. As soon as he does, his clothes change.
The brown coat is now open to reveal his white undershirt, and the collar is up. His hair is messier, his eyebrows raised, and his eyeglasses have changed from black to yellow frames. Around his neck is a colorful scarf.
When Dan wipes back up, his original clothing returns. He does the routine again, switching back and forth as the song plays: "Wipe, wipe, wipe it down, wipe."
IT'S ALL FOR A GREATER GOOD
Eventually, Daniel returns to his original outfit, and when he wipes, nothing happens. He pretends to be rattled as he moves away from the mirror while looking at it with a confused expression.
"This thing took me 789 attempts to get right," wrote the actor. Yet he said he'd do it all over to raise money for the many organizations listed in the caption. He encouraged followers to donate as well.
DANIEL'S GROWING CAREER
Daniel, who has an eyewear line called, D.L. Eyewear, has followed in his father's footsteps. He does a lot of behind-the-scenes work including directing, producing, and writing.
His most notable tv work is "Schitt's Creek," which he co-created with is dad. It is now in its fifth season and has earned several nominations, including four Emmy nominations.
Off-camera, Daniel owns and runs Not A Real Company Productions with father Eugene and two others. The company produces "Schitt's Creek" which he co-writes. He further acts in it as David Rose alongside his father.
EUGENE'S PAST WORK
Eugene writes and produces as well. One of his most recent tremendous accomplishments was voice work in Pixar's "Finding Dory," which grossed over $1 billion worldwide.
The Candian actor has a daughter, Sarah, who is an actress as well. Other popular films he's appeared in include 2005's "Cheaper by the Dozen 2" and 2003's "Bringing Down the House."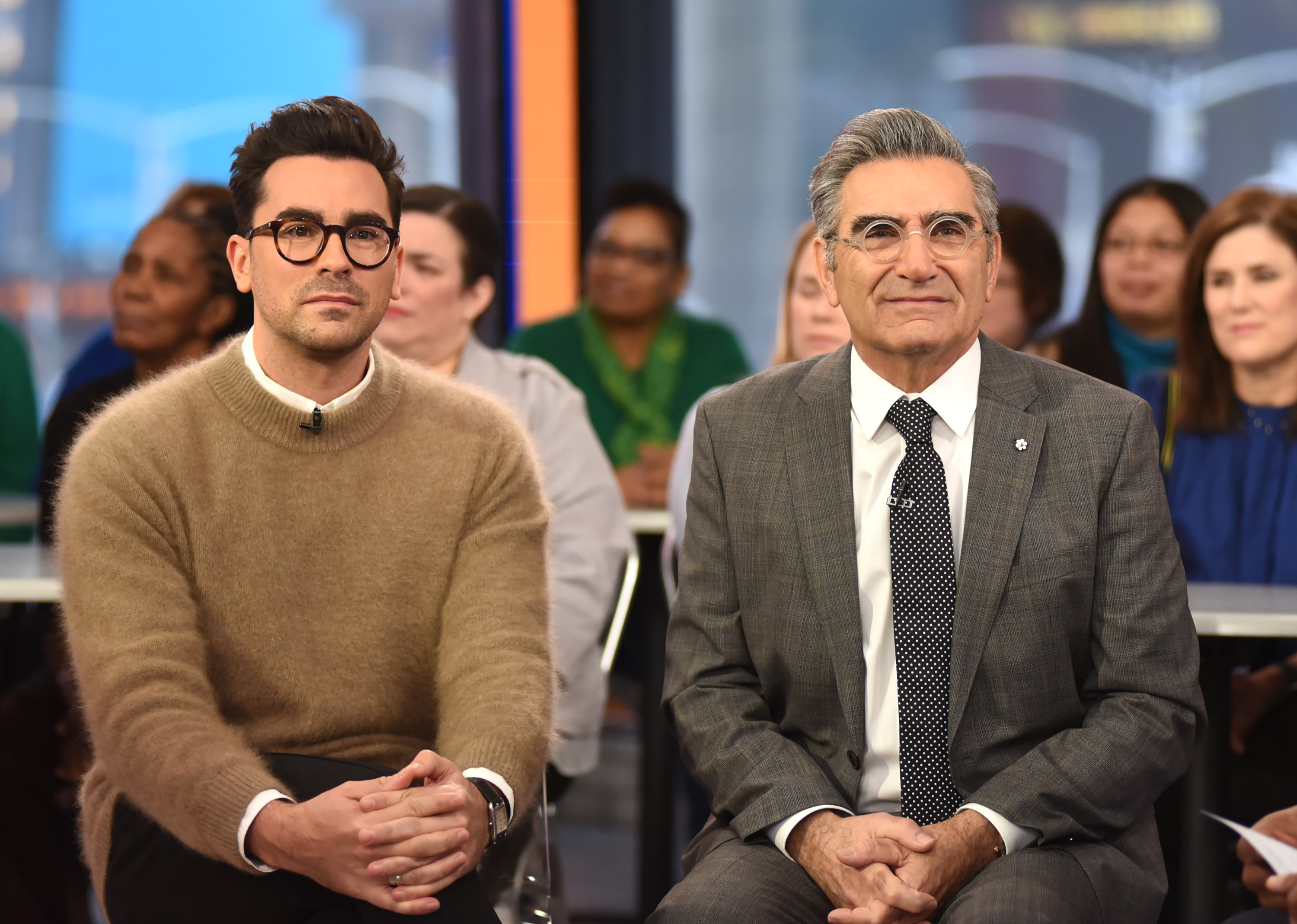 Eugene Levy and Dan Levy visit "Good Morning America" on January 24, 2018 | Photo: Getty Images
After "American Pie," he appeared in in 2001's "Serendipity," 2002's "Like Mike," 2004's "New York Minute" and 2012's "Madea Witness Protection." His career spans four decades.
Please fill in your e-mail so we can share with you our top stories!